'RHOBH': Kyle Richards' Husband Mauricio Umansky's Shrewd Move Was the First 'Setback' in Her Relationship With Kathy Hilton
ARTICLE HIGHLIGHTS
Kyle Richards and Kathy Hilton talked family 'betrayal' during a recent 'RHOBH' episode
Mauricio Umansky caused the first 'setback' in Kyle's relationship with Kathy
Kyle Richards' husband says that 'time eventually heals'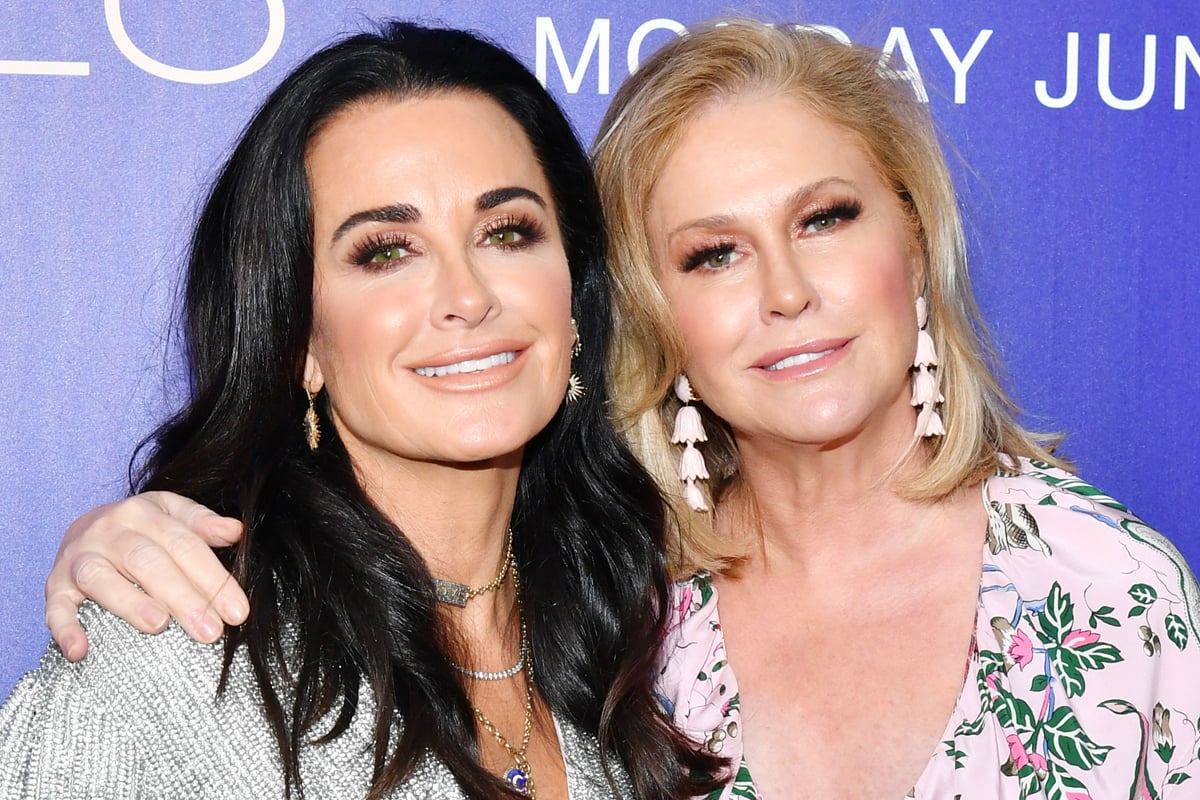 Real Housewives of Beverly Hills fans are getting the scoop about Kyle Richards' relationship with her sister, Kathy Hilton. With Kathy finally joining the Bravo series as a friend in season 11, the audience is getting filled in on their past feuds and estrangement. According to Kyle, her husband Mauricio Umansky made a shrewd move a decade ago that was the first "setback" in the relationship.
Kyle Richards and Kathy Hilton talked family 'betrayal' during a recent 'RHOBH' episode
Before Kathy agreed to join the cast of Real Housewives of Beverly Hills, she and Kyle were estranged. The sisters were able to get past their issues before filming began on the current season but working things out definitely took some time.
During a recent episode, the sisters sat down for a fancy dinner at Kathy's house and addressed their feud. Earlier at Lisa Rinna's beauty launch event, a lip-reader brought up family betrayal during a game.
The reader told Kyle that she had Googled the RHOBH cast before the party, and read up on the rift that developed between her and Kathy over the short-lived Lifetime series American Woman.
Was 'American Woman' about Kyle and Kathy's mom?
American Woman was Kyle's project, which she described as a "love letter to mom." She explained that her mom Kathleen was an inspiration for the TV series, as was her and Kathy's childhood. But, it wasn't necessarily about their mother. 
"If it was a real story about mom and us, I wouldn't have done it. But it wasn't," Kyle said in defense of the series. "I liked the idea of something in the '70s, seeing a single mom and how they didn't know how to navigate without their husband."
Kyle says that Kathy thought American Woman was going to disrespect their mother or her sisters. Which caused a huge rift in the family.
"Anytime there was a conversation to try to create peace so that we could bring the family together again, it just never went well. That was a very hard time," Kyle admitted.
While talking about it with her sister, Kathy said that "jealous people made comments" about American Woman, and the show "really put mom in such a bad, bad light."
Kyle Richards' husband caused the first 'setback' in her relationship with Kathy Hilton
Kyle says that she and Kathy have had "a lot of setbacks" in their relationship, not just the American Woman incident. The RHOBH OG says that it was her husband Mauricio who caused the first setback in her relationship with her sister.
Back in 2011, Mauricio left the real estate firm Hilton & Hyland — which is owned by Kathy's husband Rick. He did this to start his own real estate company known as The Agency. Kyle says that when she and Mauricio started The Agency, that was "the first time Kathy and I ever had an issue."
Mauricio and Rick have repaired their relationship
Mauricio's decision to leave Hilton & Hyland may have caused tension in Kyle's family, but that's something that she's used to. She told Dorit Kemsley that Mauricio worked for Rick for years, but he eventually went off on his own "like people do."
"That doesn't always work well in the family dynamic, and it can complicate things. I love my sisters a lot. It's very complicated," she said.
Now that years have passed, it appears that Mauricio and Rick have repaired their relationship and are getting along.
"We're good. We've made up, we're family. The families have made up. We've been good for over a year," Mauricio told Inman. "We were definitely in a fight for a while. And it was real. But the families have made up and it was fantastic. We've been good for solidly over a year."
Kyle Richards' husband says that 'time eventually heals'
Mauricio explained that the combination of time and "just getting together as a family" helped them eventually get to a better place.
"At the end of the day, time heals everything," Mauricio said. "Eventually when you put family together for different events — Christmas, Thanksgiving, a birthday party — time eventually heals it. And I think that's what happened with us. And thank God."
New episodes of Real Housewives of Beverly Hills air Wednesdays on Bravo.