'RHOBH': Kyle Richards Will No Longer Hold the Title of 'Richest Housewife' Thanks to Sister Kathy Hilton
Kyle Richards from The Real Housewives of Beverly Hills is about to lose her title as "wealthiest" on the franchise thanks to sister Kathy Hilton.
Richards is reportedly worth $100 million, making her not only the richest on RHOBH, but the franchise. However, although Hilton won't be holding a diamond this season, she now becomes the wealthiest at $350 million. Her net worth is combined with her husband Rick Hilton, who is the chairman and founder of Hilton and Hyland real estate, plus the heir to the Hilton Hotel empire.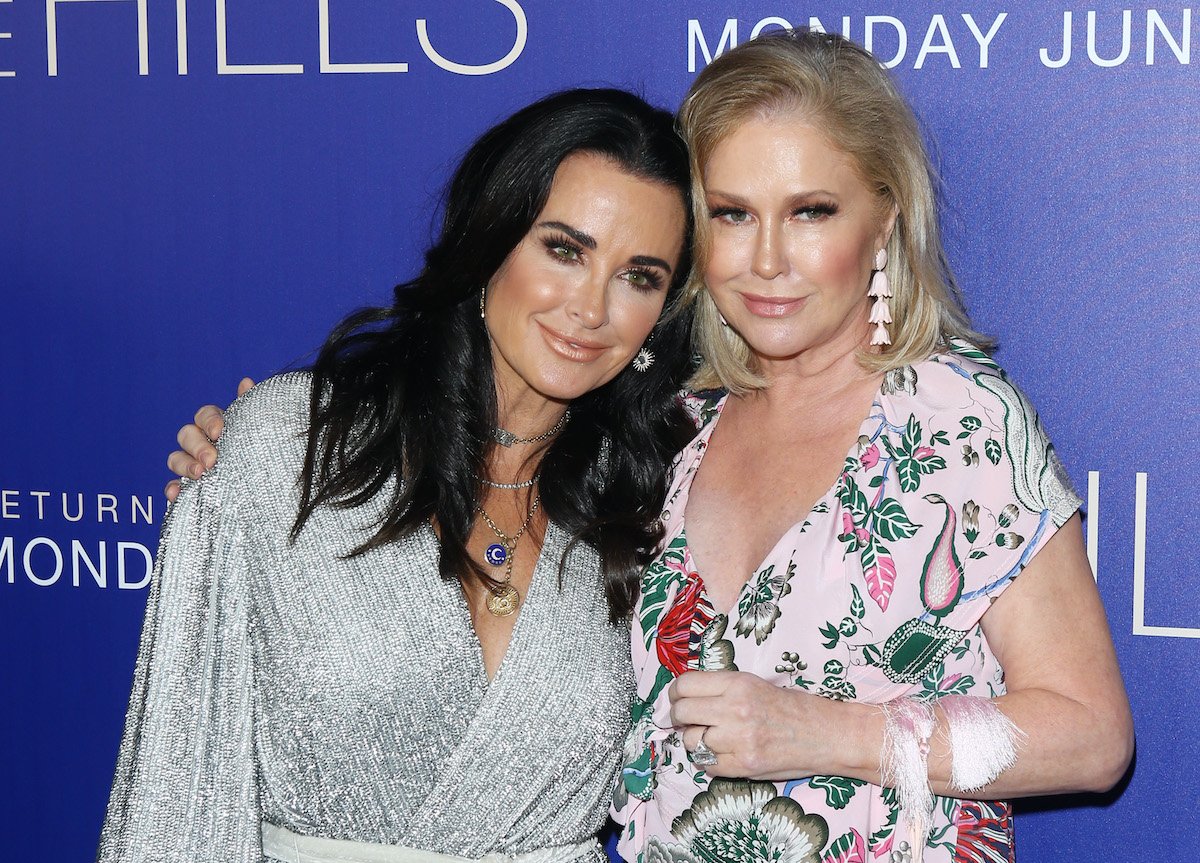 Kyle Richards and Kathy Hilton's net worth are tied to their husbands
Some Housewives in the franchise list their net worth individually, whereas Hilton and Richards' finances are lumped in with their husbands. Richards' husband Mauricio Umansky is the founder and CEO of Los Angeles-based real estate firm The Agency.
"Mauricio also holds the distinction of selling the most homes in the country priced above $20M+," according to his firm's bio. "He has represented some of the world's most noteworthy properties, including the Playboy Mansion, the first house in L.A. to sell above the $100M mark, Walt Disney Estate, and residences owned by Michael Jackson, Michael Jordan and Prince."
Hilton too specializes in multi-million real estate transactions. "Hilton was the key component, acting as agent for both buyer and seller, in the record-breaking $85 million sale of the Candy Spelling estate (the largest residential sale in Los Angeles history)," according to the Hilton & Hyland profile.
Kathy Hilton and Kyle Richards were child actors
Hilton and Richards both started their acting careers at a young age. Along with sister Kim Richards, the sisters appeared in a slew of popular television series and films during the late 1970s and early 1980s.
Hilton worked steadily in the '70s. She appeared in popular series like Family Affair, Bewitched, and Marcus Welby, M.D. Hilton also made an appearance on Happy Days and the children's Saturday morning series Sigmund and the Sea Monsters.
Richards too struck acting gold in the '70s. She famously starred in the iconic horror film, Halloween. And she recently appeared in the newest addition, Halloween Kills, reprising her character Lindsey Wallace. She was also in series like Little House on the Prairie, Police Story, and ER.
Kyle Richards looked forward to having her sister join 'RHOBH'
RHOBH returns in May but rumors about Hilton joining the cast persisted for months leading up to the reveal. "Well, God knows. I did that for a long time on the show," Richards told US Weekly in Oct. about Hilton joining the cast.
Adding, "I think it would be interesting and fun. I feel like it'd be an adventure, and people know from watching the show that we've gone through some rough times together but we're great, We talk every day, many times a day, and we laugh. And so, I think it'd be fun."
Hilton danced around the question in Oct. but fans were confident she'd be on the series in some capacity. She may not be holding a diamond, but she's certainly come to play.
The Real Housewives of Beverly Hills returns on Wed., May 19 at 8/7c on Bravo.