'RHOBH': Kyle Richards Shares Reaction To Sister Kathy Hilton Joining Season 11 Cast Rumors
A new addition to the 'RHOBH' cast might be coming in season 11. This time might be keeping it in the family and bringing on Kyle Richards' other sister Kathy Hilton.
Kyle Richards from The Real Housewives of Beverly Hills might be getting another sister on the show. The latest rumor is that her sister Kathy Hilton will be joining the cast in a recurring role. In the past, they have been distanced and viewers would get to witness what their relationship is like now. Richards is now reacting to the possibility of Hilton appearing on the Bravo reality series.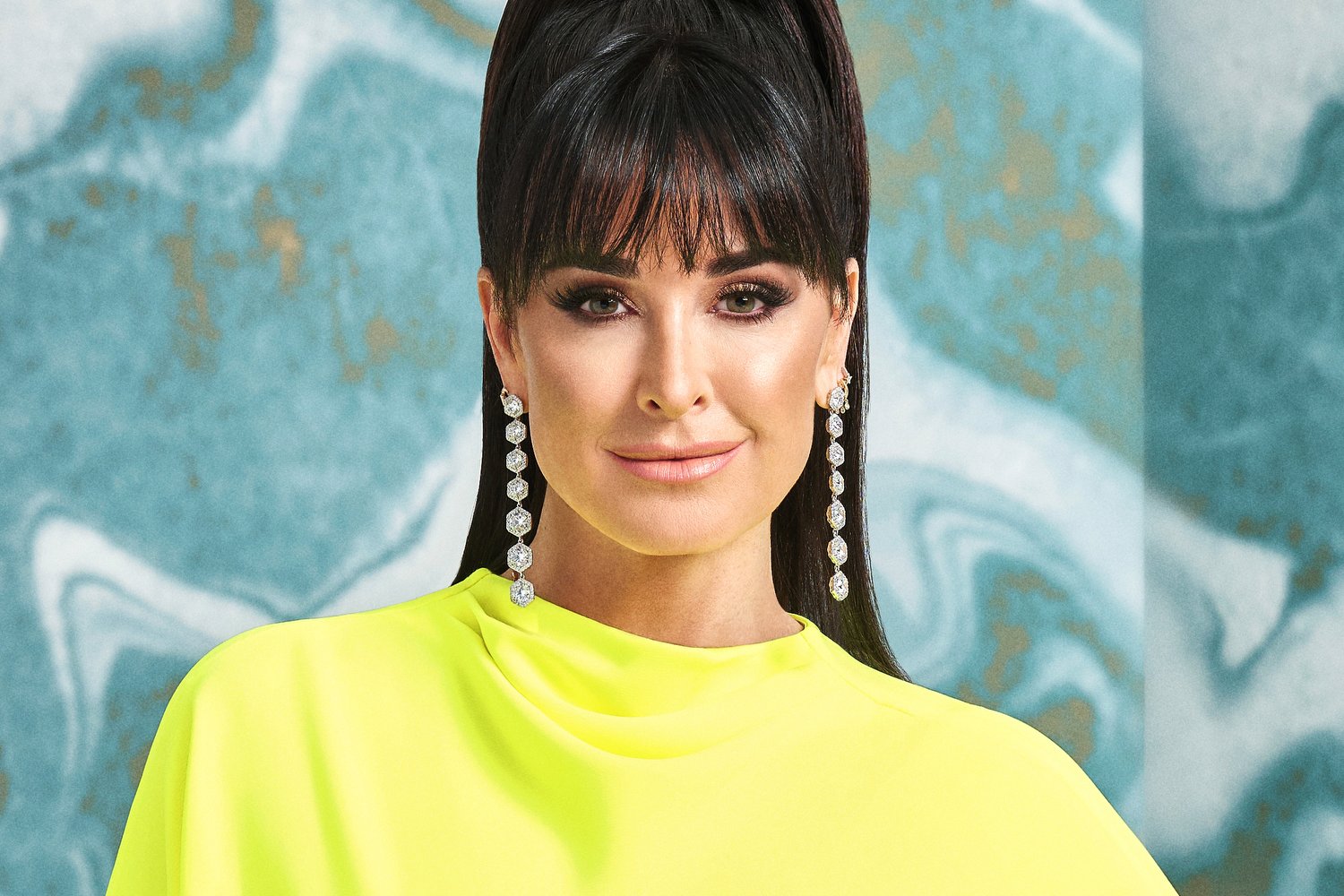 Where did the Kathy Hilton rumor come from?
When RHOBH started, Richards shared credits with her sister Kim Richards. The latter left the show after season 5 but has made regular appearances since then. Now, there's talks that Richards' other sister will also be appearing on the reality series as a "friend of," which means she'll be a part-time housewife. Although nothing has been confirmed, former housewife Brandi Glanville seemingly revealed the news on her podcast.
"…I'm friends with Kathy, Kathy Hilton is coming on, I'm friends with all of them," Glanville said on her Unfiltered podcast before guest Barbara Kavovit asked if Hilton was really coming on. "She's going to be a 'friend of,' I think it's already out there. So I'm hoping I'm not spilling anything. I think that'll be interesting because it's always interesting to have a family dynamic."
At this time nothing has been confirmed by Bravo nor any of the other cast members. Hilton is no stranger to RHOBH as she has made appearances on the show throughout its history but never as an official cast member.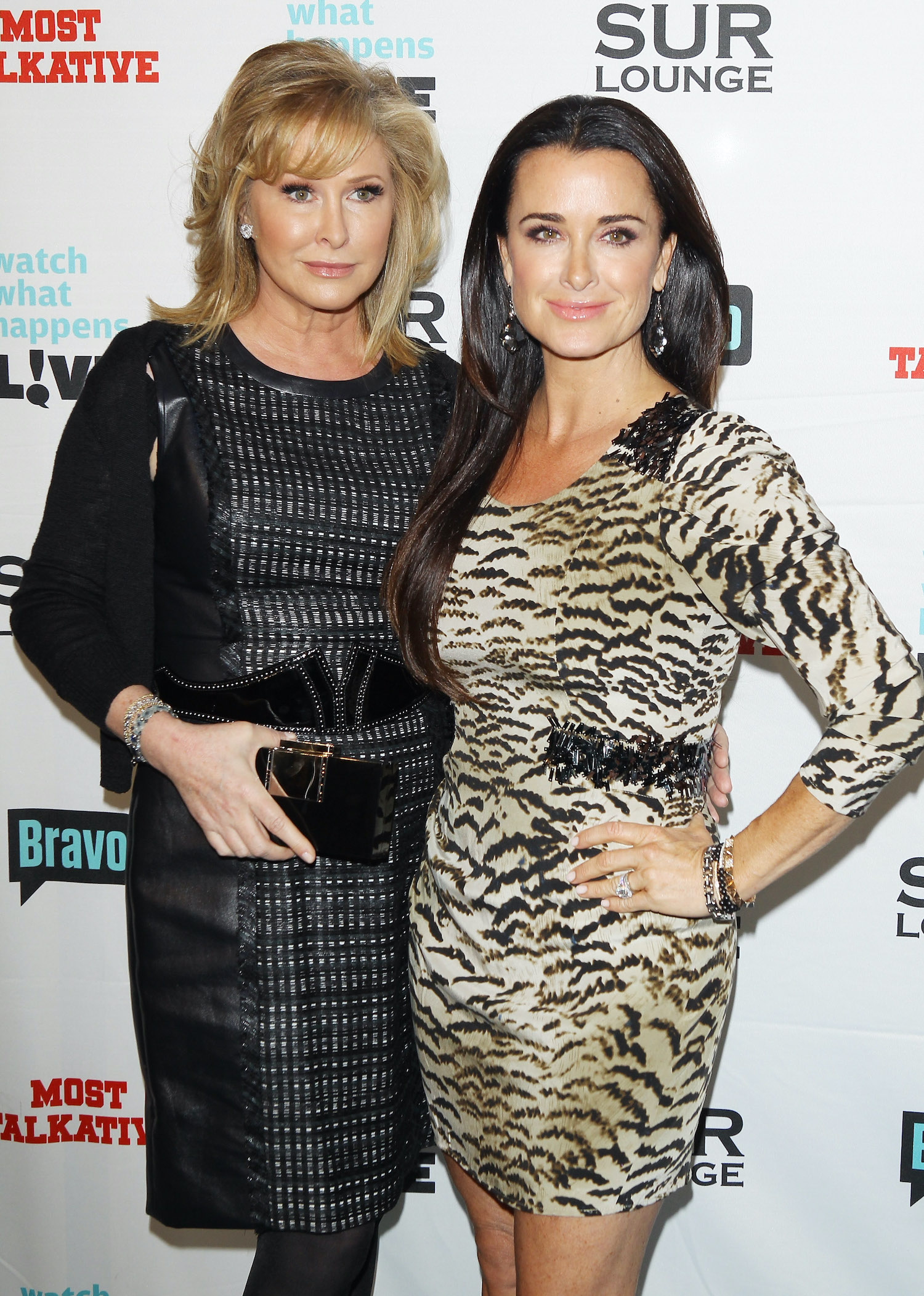 What does Kyle Richards think of her sister joining?
As RHOBH Season 11 started filming, the rumors of Hilton appearing on the show regularly have only gotten stronger. Richards recently gave an interview and was asked about the possibility of her sister singing up for the Bravo series.
 "I don't know. I cannot … I don't know. I don't know," she told Us Weekly. "We'll see."
Although Richards was not in a position to confirm the news, she did say that she would love for Hilton to be on the show.
"I think it would be interesting and fun," Richards shared. "I feel like it'd be an adventure, and people know from watching the show that we've gone through some rough times together but we're great. We talk every day, many times a day, and we laugh. And so, I think it'd be fun."
Richards mentions the "rough times" they've had possibly referring to the time the former sold a show loosely based on their mother Kathleen Richards. American Woman turned out to be a bad moment for the two as they butted heads about putting their mother's life out there.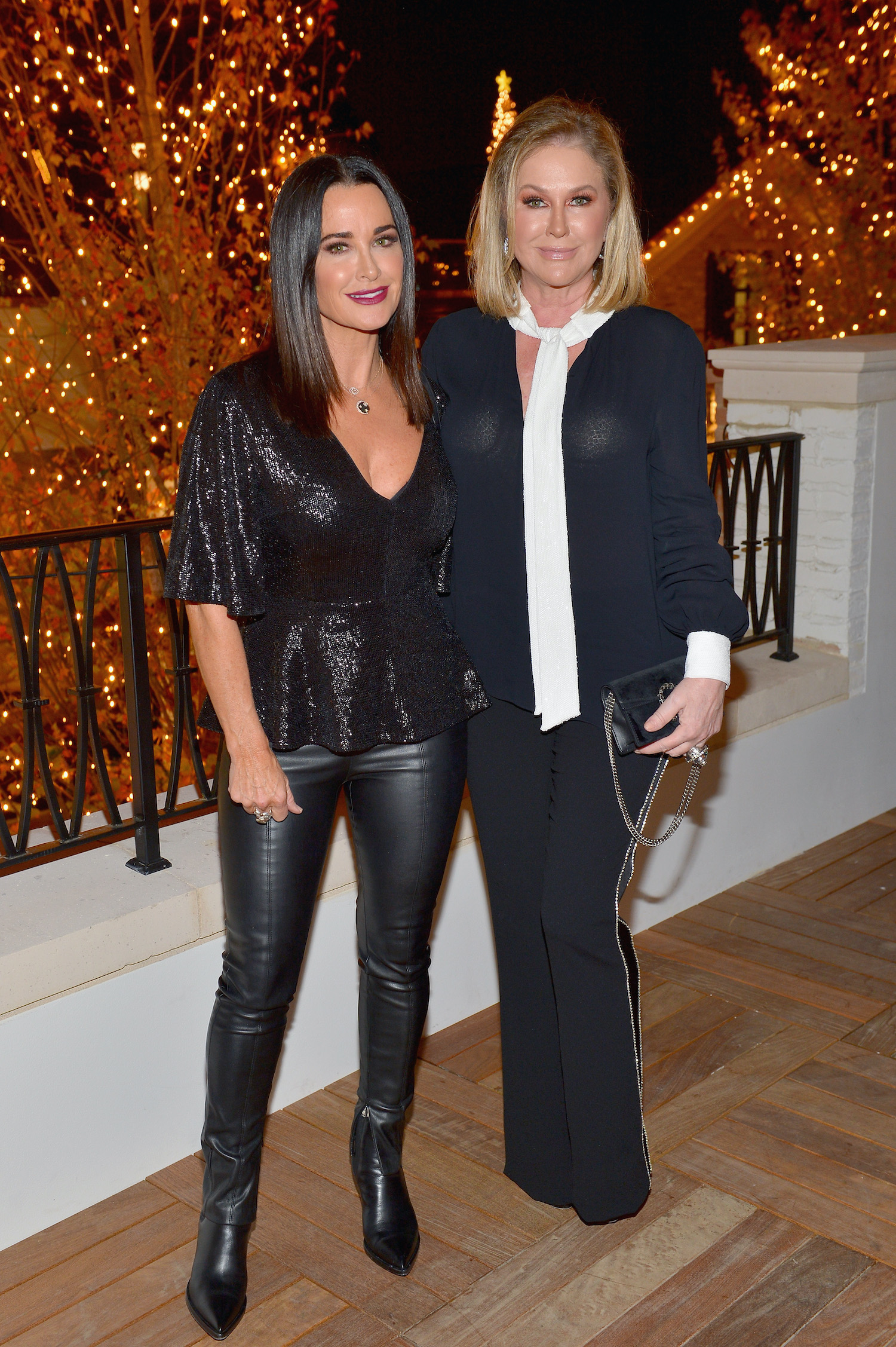 Kyle Richards and Denise Richards
Fans will have to wait and see if Hilton pops up on RHOBH Season 11. However, one moment that viewers will for sure not see is a reconciliation between Kyle and Denise Richards as the latter quit the series. The two fell out over the drama they lived in season 10 and although they won't talk things out on camera, they have been in touch.
"I never like leaving things hanging and having, you know, loose ends like that. And I've texted with her since then and we're good," the last RHOBH OG told Us Weekly. "We're in a good place, but I would have loved to come back and work through all that, but you know, it didn't end up that way but we can work it out off camera."
Viewers will have to use their imagination to see how their conversation goes.