'RHOBH': Kyle Richards Finally Reacts to Jill Zarin Saying She Should Quit Show
Kyle Richards is the last remaining OG of The Real Housewives of Beverly Hills. The Bravo star has been with the show since the very beginning and has endured 10 seasons. Throughout her life on the reality series, she's been married to Mauricio Umansky. Former New York housewife, Jill Zarin recently said that Richards should leave the show while she's ahead.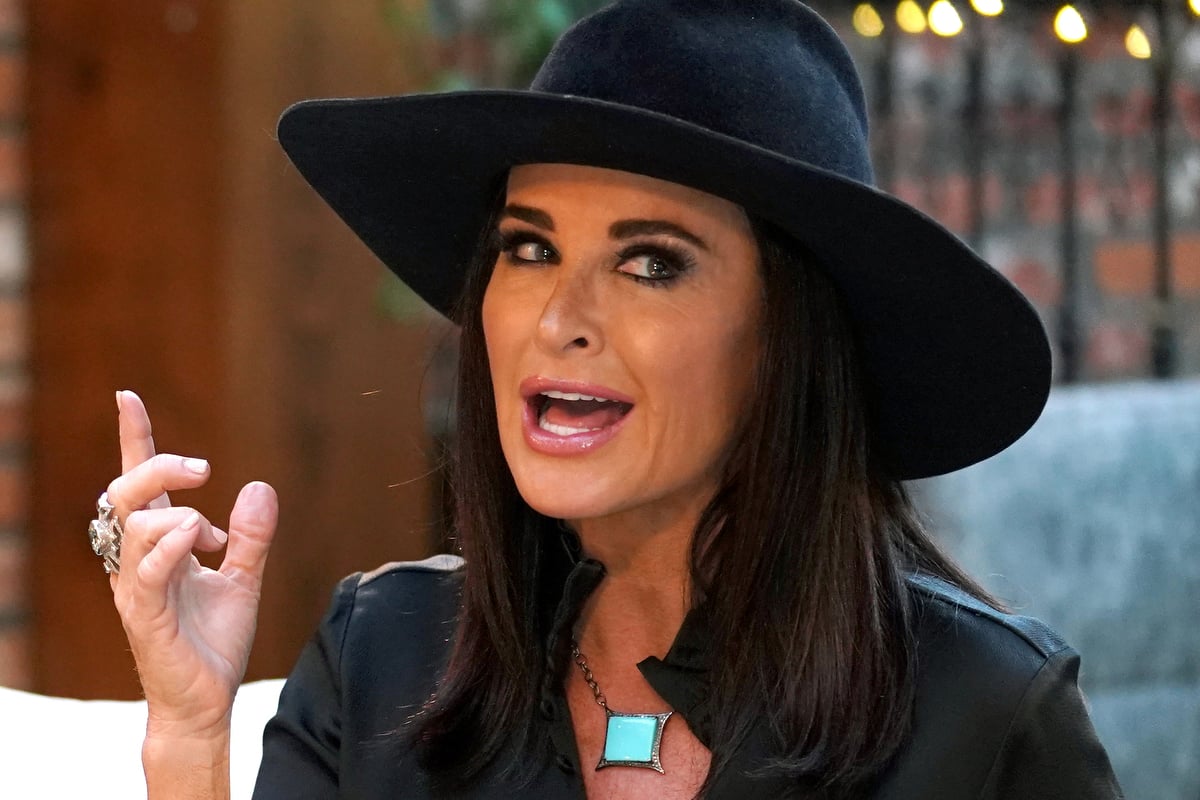 What did Jill Zarin say about Kyle Richards?
Zarin is a former star of The Real Housewives of New York City. The reality TV personality featured her marriage since the beginning and she recently looked back at that time. Zarin said that due to the show, she got on shaky ground with her late husband Bobby Zarin. With a new relationship, Zarin doesn't want to repeat the same mistake again of featuring her relationships in front of the cameras.
"It's not good for any relationship," Zarin told Us Weekly about sharing your marriage on TV. "Denise [Richards] and her husband [Aaron Phypers], I can't imagine what they must be going through now with all the drama. I don't even know what the details are, I just know there's drama."
The former RHONY star mentioned Richards in the interview and suggested the latter quit the show so her marriage doesn't suffer.
"I worry, I think they are a really great couple, but I know that Bobby and I after a few years, I felt it. I felt shaky. Not very shaky, but I felt a little shaky and I hope she gets off before anything happens to her and Mauricio," Zarin added.
Kyle Richards finally reacts to Jill Zarin
With RHOBH being on hiatus, the Bravolebrities took some time off from all the drama generated by the show. However, on the night the show returned, Richards made an appearance on Watch What Happens Live.
Host Andy Cohen did not let the opportunity go of asking Richards a viewer-submitted question about Zarin suggesting she leave the reality series.
"I did hear that," Richards replied. "I just think that she was coming from… because there is that supposed jinx between marriages and Housewives but we're going strong. I'm just 25 years married so… but thank you Jill, I appreciate that."
Richards feels secure in her relationship with Umansky and continues to show they are a strong couple. The fashion designer seems to have found the right balance of doing the show without it taking a toll on her marriage.
More Kyle Richards drama
While Richards' marriage might not be in trouble, her relationship with co-star Garcelle Beauvais seems to be getting worse. The two Housewives have not been playing well together.
As viewers, we have been able to see that Richards has been busy filming her new movie Halloween Kills. This has implied the actress to fly back and forth from filming in Georgia to filming RHOBH in California. Although Richards is heavily on the Bravo show, that might not leave her a lot of time to spend with her co-stars.
Likewise, Beauvais is loaded with acting jobs and has missed several events throughout season 10. This has not allowed Beauvais and Richards to form a bond that can turn into a friendship. However, Richards has a theory as to why Beauvais is coming in so hard on her.
"I think because she was away a lot and was looking for a storyline," she replied to a fan on Twitter. "I showed up to her charity event and donated to her charity because I wanted to be there and support her."
The Real Housewives of Beverly Hills airs Wednesday nights at 9 p.m. ET on Bravo.