'RHOBH': Kyle Richards Posts Sweet Message To Teddi Mellencamp After Announcing Her Departure
Teddi Mellencamp and Kyle Richards shared their friendship on 'RHOBH.' After Mellencamp announced her departure from the show, Richards shared a sweet message dedicated to her friend.
Negotiations for The Real Housewives of Beverly Hills Season 11 are underway and some stars won't be returning. Teddi Mellencamp just confirmed she won't be back and is leaving after 3 seasons on the reality series. The accountability coach shared a special bond with Kyle Richards who dedicated a sweet message to her on Instagram after she announced her departure.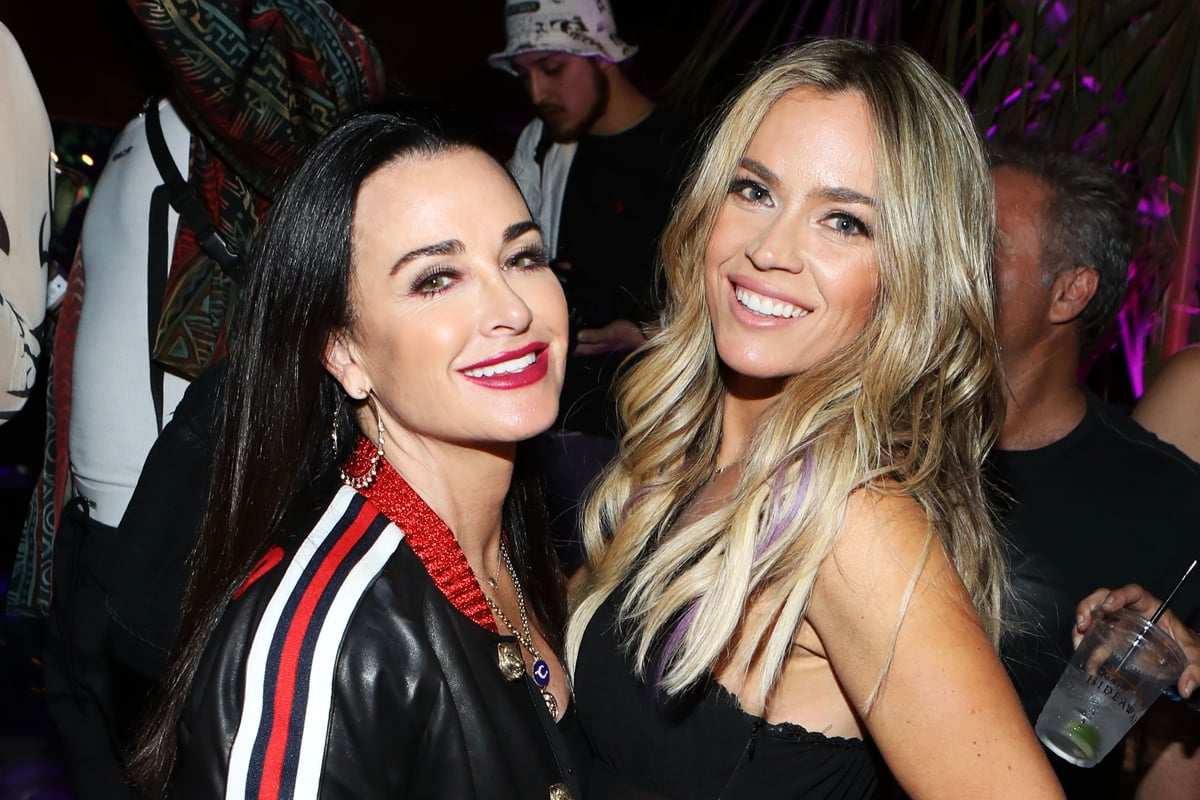 Why is Teddi Mellencamp leaving?
Mellencamp has been at the center of controversy this week after many called out her All In wellness program. Critics of the polemic plan say that clients are put on a strict diet of 500 calories a day and an extraneous workout routine. This has led to experts weighing in and saying repercussions of living like this could cost lives. Mellencamp has since then expressed that she stands by her regime.
At the same time, Mellencamp had been rumored to be receiving the ax from RHOBH after three seasons. However, on Tuesday, September 22, the reality TV personality confirmed the news and let her fans know on Instagram.
"I don't want to bore you but I'd figure I could give you a little update on what's going on," Mellencamp jokingly said. "Recently found out that my contract as a housewife is not being renewed."
Mellencamp added that she felt that she was going through a breakup after knowing that she wasn't returning to the show.
"When I got the news I was sad, it feels like a breakup because you develop such strong relationships with the cast, the crew and you get to do things that you'd probably never get to experience without the show," she added. "I'm really looking forward to the future and being able to focus on my family, my friends, All In… I really feel like I have exciting things ahead."
Kyle Richards says goodbye to Teddi Mellencamp
Richards and Mellencamp developed a beautiful friendship over the years starring on RHOBH. Their bond was so tight that it became a storyline in season 10 as the rest of the ladies felt left out of their closeness. Following news that Mellencamp was leaving the Bravo series, Richards shared a sweet post.
"To my friend Teddi Mellencamp, who I love and adore… I am so grateful for RHOBH for bringing you into my life," Richards shared along with various photos of them together. "You are an amazing mom, wife, sister, daughter, and friend, you work so hard, always giving it your all. You are so smart, kind, thoughtful, funny, and real. I look forward to witnessing what the universe has in store for you next. I know it's going to be amazing. You deserve it all. Cheers."
The mother of three saw the kind post that Richards dedicated to her and did not let the opportunity pass to react.
"For Pete's sake, I was about to fall asleep and then got this tag and had a little tear," Mellencamp replied. "I love you friend and can't wait for many more years of laughter and trouble together."
Richards fired back teasing Mellencamp saying, "Who still says for Pete's sake? We will always be laughing."
The Real Housewives of Beverly Hills is expected to start filming in the coming weeks and should be airing on Bravo in the first quarter of 2021.