'RHOBH': Kyle Richards Doesn't Regret Confronting Lisa Vanderpump
Kyle Richards and Lisa Vanderpump ended their friendship that was formed on The Real Housewives of Beverly Hills. The two had previously fallen out but were able to rekindle their relationship. However, it was all doomed in season 9 with the whole "puppygate" fiasco. It all exploded when Vanderpump was confronted by Richards at her house, which is something the latter doesn't regret.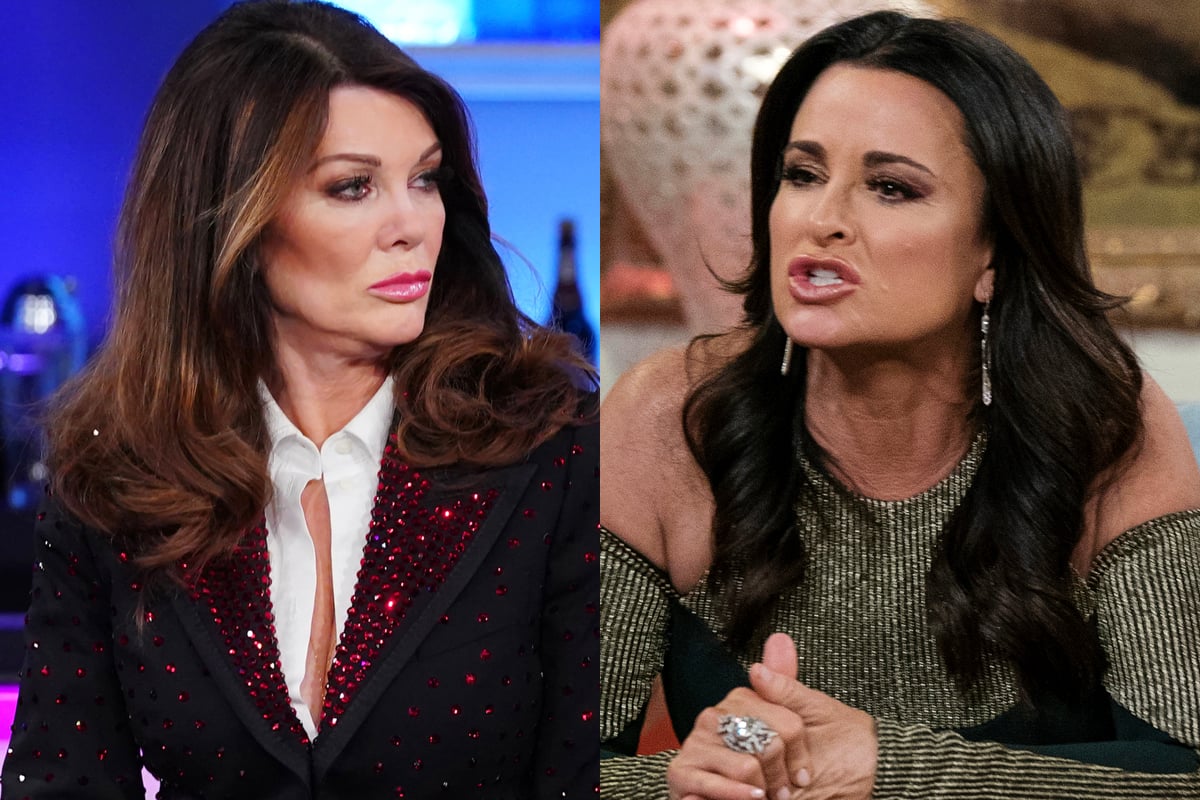 Why did Lisa Vanderpump and Kyle Richards feud?
Fans of RHOBH believed that Vanderpump and Richards had a solid friendship, but it turns out it wasn't as firm as many had initially thought. In season 9 of the show, "puppygate" is what moved the better part of the series. It involved a dog that was adopted by Dorit Kemsley from Vanderpump's dog rescue.
Weeks later, this puppy ended up in a shelter and it was traced back to the "Vanderpump Dogs" establishment. During the private ordeal, the story hit the blogs and tabloids making everyone question how the incident got leaked.
All roads pointed to Vanderpump as Teddi Mellencamp alleged that the former tried to manipulate the situation to ultimately make Kemsley look bad.
RELATED: 'RHOBH': Teddi Mellencamp Getting Death Threats Over Denise Richards Drama
Kyle Richards and Lisa Vanderpump's friendship explodes
Richards and Vanderpump had been close for many years and the former believed it was her duty as a friend to tell her what the rest of the ladies were saying. Many were implying Vanderpump and her crew was secretly leaking stories about the incident to the media to get ahead of the story.
When Richards went to Vanderpump's home to get an explanation, the situation got out of hand. Vanderpump asked Richards if she thought she would ever do something shady like that, which the latter implied she would.
Vanderpump and her husband got offended by Richards's insinuation that they told her to leave their home as they were no longer friends.
On Watch What Happens Live, Andy Cohen asked Richards if she regretted confronting Vanderpump as that encounter is what led to their breakup.
"No, I feel bad about the result but I felt it was the right thing to do," Richards said. "Otherwise [Vanderpump] would've just seen it in the episode and I felt it was the right thing to go and tell her what was going on."
RELATED: 'RHOBH': Lisa Rinna's Daughter Tells Garcelle Beauvais to 'F**k off' for Correlating Her Eating Disorder to Her Mother's Dancing
The moment Lisa Vanderpump decided to quit
Vanderpump ultimately quit RHOBH and didn't continue to film with the rest of the cast. The restauranteur didn't show up at the reunion and waved officially goodbye to her diamond after 9 seasons.
"I had a great time on Housewives," Vanderpump told People back in November 2019. "But to have negativity during a time in my life when I needed to try to be positive … I decided it was over."
RELATED: 'RHOBH' Season 10: Does Kyle Richards Miss Lisa Vanderpump?
The reality TV personality had a rough year after the death of her brother and she felt ganged up on. Rather than continue to be in the middle of the drama, she made the decision to leave. Looking back, Vanderpump says she should've not participated on RHOBH as she grieved.
"I shouldn't have even committed to do that season," she said. "If I had had my choice, I would have just wallowed in grief. I wasn't ready."
The Real Housewives of Beverly Hills airs Wednesday nights at 9 p.m. ET on Bravo.