'RHOBH': Kyle Richards Reveals Who She Wants to Add to the Cast for Season 11 — So Who's Getting Fired?
Kyle Richards and her Real Housewives of Beverly Hills co-stars recently finished season 10, with the finale airing August 26. Bravo is currently in the middle of airing the three-part reunion special. But, fans – and Kyle – are already talking about season 11. The RHOBH vet has revealed who she wants to add to the cast. Now, fans want to know who is getting fired.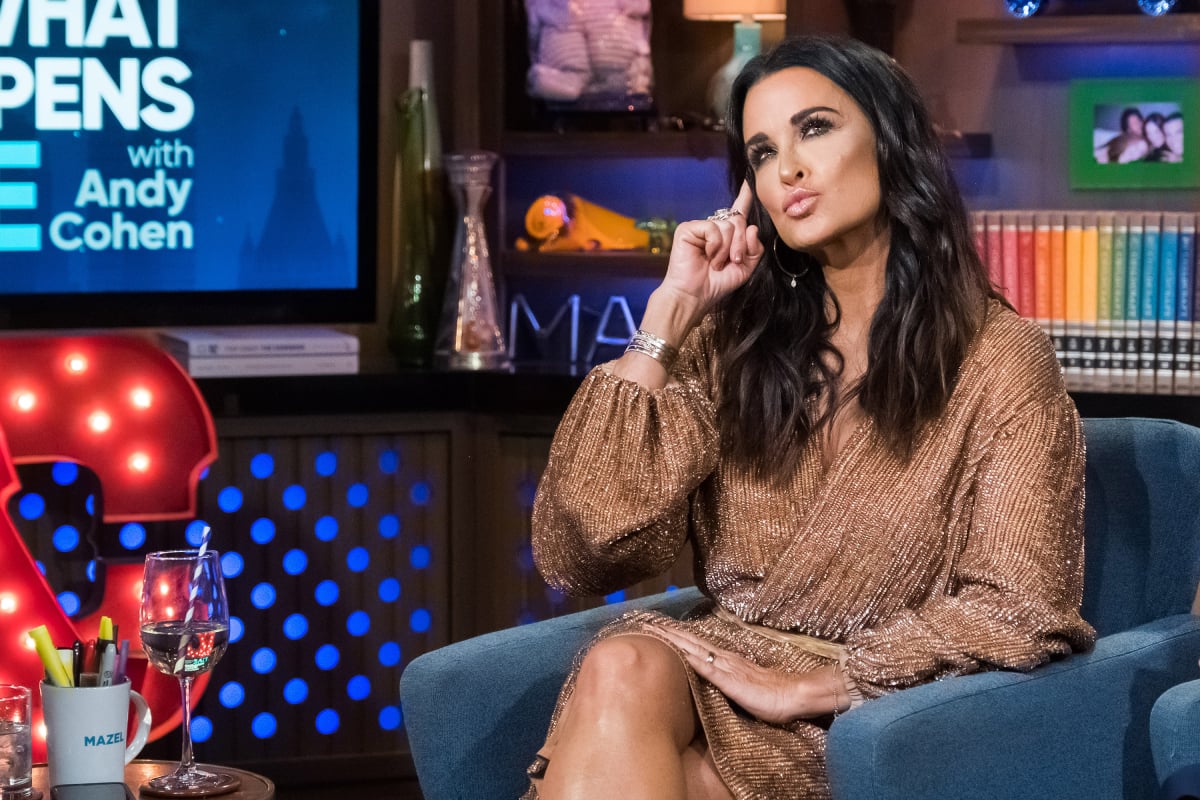 Teddi Mellencamp has a revealing Q&A with 'RHOBH' fans
After the season finale aired, Teddi Mellencamp took part in a Q&A session with RHOBH fans. The mom of three answered questions about the upcoming season. She also dished on a possible reconciliation with Denise Richards.
One fan asked if the cast would be the same next season. Teddi replied that she didn't know. She explained that Bravo does not send out the letters until about two weeks before shooting is scheduled to start.
This means that Teddi could not confirm who would be coming back for season 11. She did say that if Denise returns, the cast will have no problem moving forward with her.
"I have seen people move on from much worse during my last [three] years of watching Housewives shows," Teddi said.
She also said that Denise is still in contact with an RHOBH cast member. But she wouldn't say who.
Kyle Richards wants 'RHOBH' to be a family affair
Kyle recently joined Million Dollar Listing: Los Angeles star James Harris on an episode of his new podcast, Positively Chaotic. According to Reality Blurb, Kyle admitted during the interview that season 10 was "rough."
"This season has been rough for me," Kyle confessed. "I have moments of loving filming because I have fun with the women but watching it sometimes is too much. Every Wednesday I have a pit in my stomach."
She also revealed that she would like to see her sisters Kathy Hilton and Kim Richards join the cast next season.
"We have so much fun together and [Kathy] makes me laugh," explained Kyle.
Kyle would also like to see her good friend Sharon Oberfeld on RHOBH. She said that Sharon is "one of the funniest, most opinionated, smart people" she knows.
Kyle Richards still has love for Lisa Vanderpump
After ten years on Real Housewives of Beverly Hills, Kyle admits it's "scary" to think about how the Bravo series has impacted her relationships. She says she has learned how to navigate her relationships. She's also made some really good friends over the years, but couldn't name a favorite co-star.
"Obviously I'm the closest [to] Teddi Mellencamp. She's like a sister to me," Kyle said. "But I was so close with Lisa Vanderpump for many, many years, and I have a love for her that, even though we aren't speaking, I won't forget."
Kyle also revealed the one thing that makes her "crazy" on RHOBH. She explained that some cast members will repeat things they've seen on Twitter even though they know it's not true. They do this to make it "stick," and Kyle called it a "dirty little trick."
Part 2 of the Real Housewives of Beverly Hills season 10 reunion airs Wednesday, September 9 on Bravo.