'RHOBH': Lisa Rinna Calls Garcelle Beauvais 'Tacky' and Fans Explode
Garcelle Beauvais from 'RHOBH' is not only feuding with Kyle Richards, she seems to be on the outs with Lisa Rinna as well.
Garcelle Beauvais from The Real Housewives of Beverly Hills is wrapping up her first season on the show. The actress had beef with Kyle Richards throughout season 10 and now seems to be on the outs with Lisa Rinna. Fans of the show spotted a comment by the latter and are now firing back at the seasoned Housewives star defending Beauvais.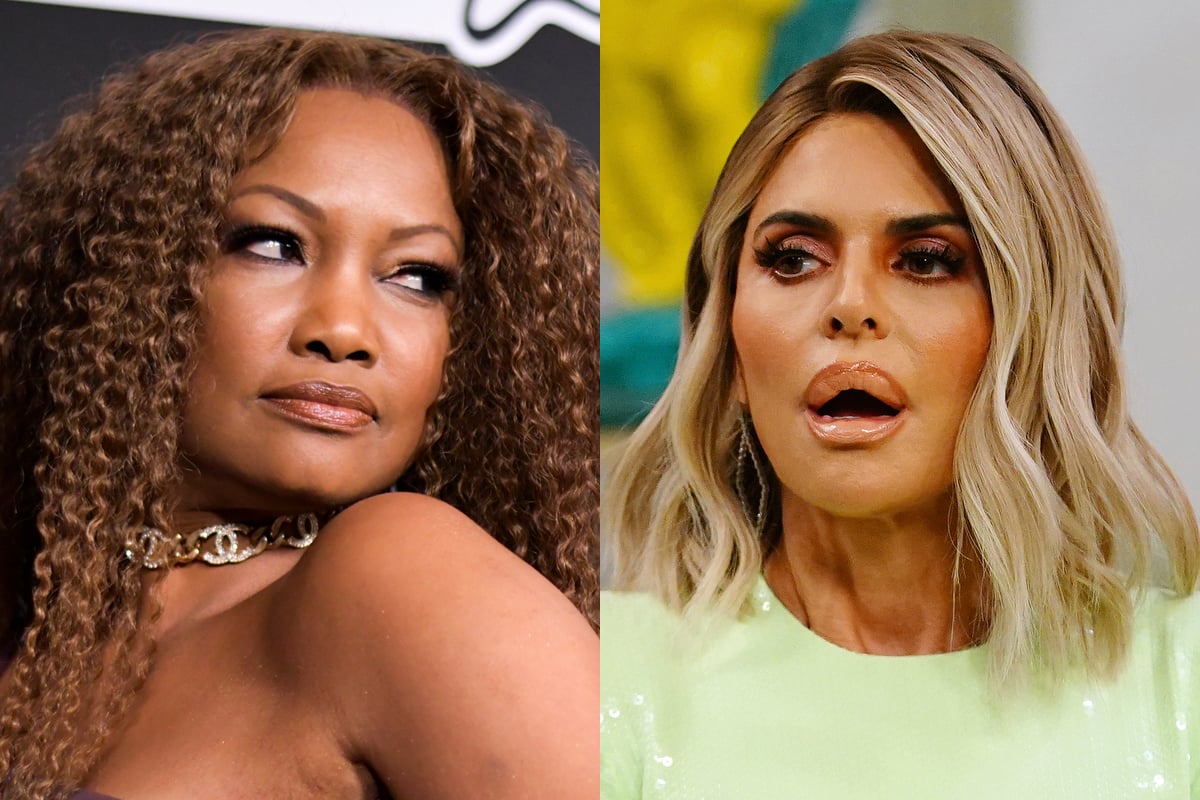 What did Lisa Rinna say?
Beauvais has been low-key on RHOBH but she did end up forming a nice friendship with Denise Richards. The latter has been center of controversy after running away from confrontation. Their friendship might be why Rinna seems to be on the outs with Beauvais.
A fan blog posted an upcoming season 10 scene where Beauvais gets personal with Sutton Stracke. The Coming to America actress digs deep and candidly asks Stracke where her money comes from.
After Rinna watched the clip she replied writing "tacky" in the comments section. The Veronica Mars alum seemingly shaded Beauvais for asking Stracke about her finances.
Fans react to Lisa Rinna
Beauvais has been a fan favorite since joining the cast and has an army of followers that will not tolerate any shade thrown her way. Likewise, Rinna has been grouped with the so-called "mean girls" for stirring the pot on the show to drive the drama.
"Tacky is being a gossip like yourself. Girl, bye," a fan told Rinna.
"No less tacky than anything you've done," a follower added.
"Didn't you ask Dorit if people do coke in her bathroom? If Denise's children know about strippers? Please shut them big lips up," an Instagram user commented.
"Says the one who threw [and] broke a wine glass, the one who asked someone if they have [a] coke den in their house, who accused someone of having Munchausen… Girl, stop. You're the last person to call anyone tacky," another fan noted.
"You exploited Kim for a storyline, called Brandi a bad mother, lied several times about your involvement with such activities and continue to harass Denise online. You're the tackiest bi**h I know," another follower mentioned.
"You are just mean," another Instagram user said.
Garcelle's feud with Kyle Richards
The other feud Beauvais is involved in is with Kyle Richards. Both women have had a difficult time warming up to each other and Beauvais recently explained why.
"I think that when you're used to the person everybody fawns over, that maybe you don't know how to fawn over someone else," Beauvais explained. "It's not that I need her to fawn over me. I just felt that there were things that we would say like at Denise's barbecue and I said, 'Tell me, tell me.' We even had footage of it and she's like 'No, I don't want to single you out.'"
"I was like, 'OK, but I'm asking you. If I did something to offend you then just tell me. And I think that's where I was coming from," Beauvais continued. "Was she nice to me? Yes, but I felt like when I really wanted her to take me in and hear what I'm saying that that wasn't the case."
Beauvais also added that she has not spoken to Kyle Richards since the show wrapped.
The Real Housewives of Beverly Hills airs Wednesday nights at 9 p.m. ET on Bravo.