'RHOBH': Lisa Rinna's Daughter Tells Garcelle Beauvais to 'F**k off' for Correlating Her Eating Disorder to Her Mother's Dancing
Garcelle Beauvais alluded to Lisa Rinna's daughter eating disorder on 'RHOBH' and now Amelia Gray Hamlin is reacting. Take a sneak peek at next week's episode!
Lisa Rinna and Garcelle Beauvais might have started as friends on The Real Housewives of Beverly Hills but are now having a feud. Both actresses call it out on the reality series when it needs to be called out. However, Beauvais alluded to Rinna's daughter's eating disorder and that might have just crossed the line. In an upcoming scene of the Bravo show, Amelia Gray Hamlin finally speaks out.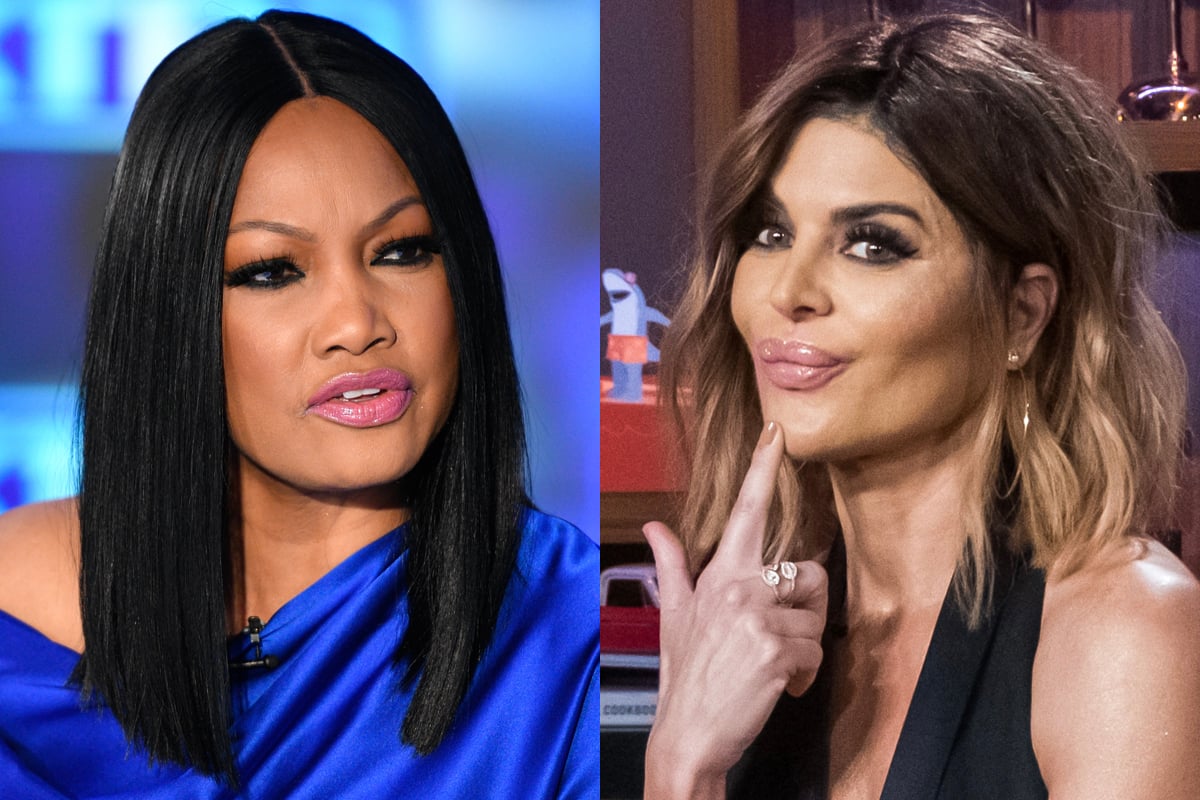 Why did Garcelle Beauvais talk about Lisa Rinna's daughter?
On Episode 13 of RHOBH Season 5, the ladies were out in Italy having dinner. During one of the scenes, Kyle Richards brings up the subject of Rinna's Instagram videos where she is seen dancing in her underwear. Richards asks what Rinna's mother thinks of the risqué content.
"I do a lot of stuff on Instagram because Lois watches Instagram. So she sees everything," Rinna said. "She has an iPad. Even though I know I'm being ridiculous, I always know that she gets to see everything and the girls. I think it really is great for her."
In a confessional by Beauvais, she correlates Rinna's videos contributing to her daughter's eating disorder.
"I love that Lisa's free enough to do the videos and be dancing, but dancing nearly naked is not a choice for me if I had a daughter that had body issues," the Coming To America actress said.
On the RHOBH episode that aired August 12, Bravo aired a cut scene where Beauvais directly asked Rinna if her "body image affecter [her] daughter in any way."
"I actually don't think that is what caused Amelia's anorexia," Rinna replied. "People are going to judge all of us as mothers."
Beauvais said she was not judging Rinna but the latter disagreed.
"Why would you even ask me that question?" Rinna asked. "What I can say Garcelle is I am so proud of her for coming out the way she has in a public forum and talked about it."
Amelia Gray Hamlin replies
In the next episode of RHOBH, Rinna and her daughter will have a talk where they address what Beauvais has been saying. Gray Hamlin told her mom that the previous month marked a year since she recovered from her eating disorder.
"[Garcelle] has brought up a couple of things about whether my posting on Instagram had anything to do with your eating disorder," Rinna tells her daughter and asks hers what would she say to Beauvais.
"I would tell her in the nicest way possible with all due respect, 'F**k off,'" she said. "You just happen to be a very small person. There's shaming no matter what size you are… When I was going through all my therapy, I remember for a period of time I blamed you because you were so thin but at the same time that's not fair.
Gray Hamlin wanted to convey that her mother was not the issue of why she developed an eating disorder.
"I did everything on my own, I was sitting in my room one night crying to myself, looking up diets myself without you knowing about it," she added. "You're really not a part of any of my stuff. People look for someone to blame because it's easier."
The Real Housewives of Beverly Hills airs Wednesday nights at 9 p.m. ET on Bravo.