'RHOBH': Lisa Rinna Asks Fans To Demand Bravo Bring the 'Glamour' Back
Lisa Rinna from The Real Housewives of Beverly Hills inserted herself in a lot of drama this season. The former soap star pressed Denise Richards on "owning" she had an affair with Brandi Glanville after the latter raised the allegations. Fans did not respond well to all the feuding and want to reset the show to go back to its glamorous times. Rinna is now asking viewers to take it up to Bravo and demand the change.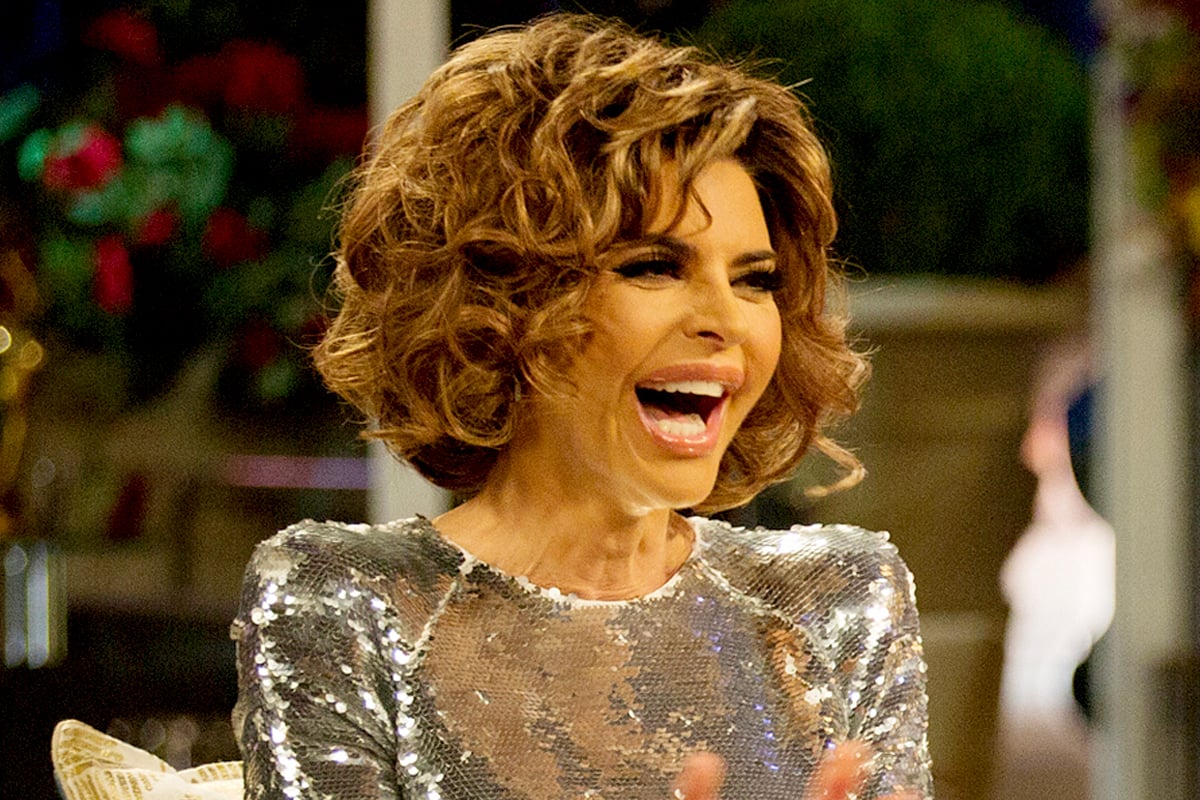 What is Lisa Rinna asking fans to do?
Fans have increasingly been upset at how much of RHOBH is focused on one issue and it drags episode after episode. This has not been enjoyable for viewers as the show tends to become stale and nothing really happens. Some fans want the reality series to return to its formal glory. The latter entails a mix of conflict and showing the glamorous and ritzy Beverly Hills way of life.
Rinna, who has received major backlash from viewers that believe she went too hard on Denise, is now asking fans to demand Bravo to make the change.
"Bravo RHOBH fans, tell Bravo you want to see the fun again, you are tired of the fighting and you want to see our lives, you want belly laughs, you want fun, and you want the glamour," Rinna posted on her Instagram Stories.
The Melrose Place alum says that she wants that too but the cable network things fans want to see the Housewives "fighting all the time."
"Please write to @bravotv, tell them you want fun and joy and laughter and the glamour brought back! Please!!!"
RELATED: 'RHOBH': Kyle Richards Confirms Camille Grammer Is Not Returning for Season 11
Is Denise Richards returning to the show?
Rinna and Denise had been friends prior to RHOBH but their friendship ended after season 10. Denise felt that Rinna didn't have her back when Glanville alleged she had an affair with her. Denise's exit might have made Rinna happy but Andy Cohen is "upset."
"I'm just upset that we couldn't reach an agreement for next season, I'm kind of living in that sadness," Cohen told People TV.
The Watch What Happens Live host acknowledged that there had been talks to have Denise return to season 11 but ultimately they couldn't close the deal.
"We were negotiating a deal with her and we couldn't reach an agreement on the deal," the late-night talk show host added.
RELATED: 'RHOBH' Season 11 Cast: Kathy Hilton Rumored To Be Joining Sister Kyle Richards
Garcelle Beauvais receives a warning from Lisa Rinna
Garcelle Beauvais, who was closest to Denise on the show, said she was not surprised the latter didn't come back.
"Let me just say, I'm not surprised with the way things went," she said on The Jenny McCarthy Show on SiriusXM. "This was a really hard season for her. I think when you're constantly talked about, you know, it could affect your marriage, it could affect your kids. It was just like, back off a little bit, not every dinner needs to be about this. I think she's just had enough."
RELATED: 'RHOBH' Star Garcelle Beauvais 'Surprised' by Nene Leakes Leaving 'RHOA'
Beauvais is coming off of her first season and has not yet confirmed if she is returning for a second round. Rinna's words are weighing in her head as she warned her about a second season.
"At the reunion, Rinna said, 'Your first season is always nice and pleasant and the second [season] they come for you.' I said, 'Is that a warning?' And she goes, 'Yes!'" Beauvais said during her SiriusXM interview.
Bravo is expected to start production of The Real Housewives of Beverly Hills in the coming weeks and start airing at the beginning of 2021.