'RHOBH': Lisa Rinna Fights Back QVC 'Karens' Who Tried to Fire Her and Promises 'Not to Shut Up'
Lisa Rinna from The Real Housewives of Beverly Hills is not one to stand still against injustices. A day after the Bravo star revealed QVC was silencing her from talking about politics after getting viewers upset, she has reversed course. She is now saying that she will not let the "Karens" shut her up and will continue raising awareness for social causes.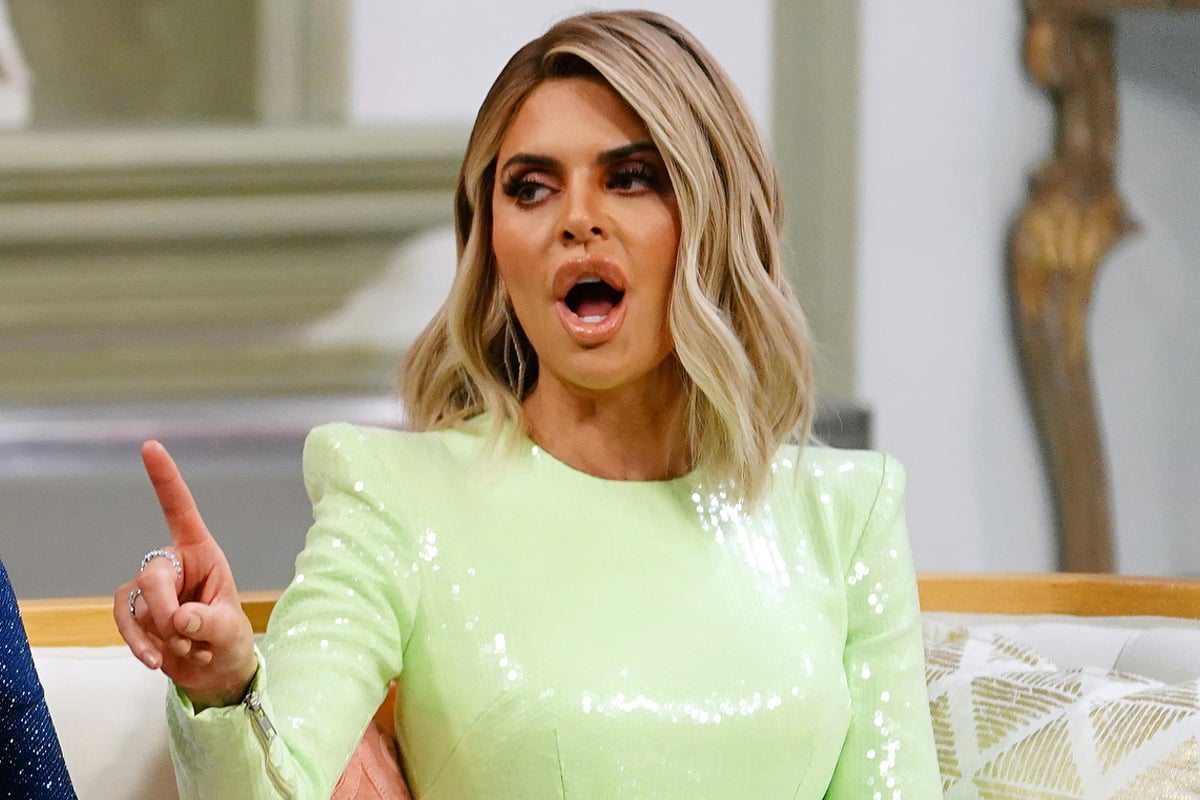 What kind of drama is Lisa Rinna involved in?
Rinna has a lot of drama on RHOBH but the latest controversy she's involved in has to do with one of her many side gigs. The Veronica Mars alum has been one of the loudest Housewives stars supporting movements like Black Lives Matter and the LGBTQ community. Rinna has user her social media platform to raise awareness for these causes and get the word out.
However, not all of Rinna's fans support the same causes and she ran into a little bit of trouble with the QVC audience. As many of you may know, Rinna is a hustler and she has no shame in her game. The actress has a fashion line she sells on the home shopping network that has been very successful over the years.
Rinna brought to the attention of her Instagram followers that many disgruntled QVC watches were calling the network to have her fired.
"I am sad to report [that] it would now seem I can't use my platform to inform or question or say how I feel politically," she wrote in a since-deleted post. "The Karen's have bombarded QVC begging them to fire me and saying they will no longer buy my clothes."
Rinna felt she had to follow orders to not jeopardize her fashion line and her source of income that is used to support her family.
"It is a shame that I must be muzzled in order to support my family but that is just what it is," she continued. "Remember, you know how I feel. Use your voice and vote."
In a second post, she added, "I will be on the right side of history, and in the end, that is what matters most."
Lisa Rinna reverses course
A day after her comments went viral, Rinna had a change of heart. In true Rinna fashion, she fought back the "Karens" that were threatening her. She updated her fans on Instagram once again saying that she would continue to stand up for what she believes in.
"I have decided not to shut up. Ever," Rinna posted on Instagram Stories.
The Bravo star also added stickers to her post like "Black Lives Matter," "Vote," and "Speak Up."
"And I will take whatever consequences come with standing in my truth," she said in a second post. "And fu** off Karen."
Rinna was publicly lauded for standing up for the social causes and using her platform for good.
"I love your clothes and [I am] glad you are on QVC," a fan tweeted. "Don't let the so-called 'Karens' silence you. There [are] a lot of people who will continue to support you on QVC. I am one of them."
"Lisa Rinna, I admire you and you keep voicing your opinions," another fan added. "I love your QVC line and if QVC has a problem with you, you can sell on ShopHQ."
QVC has not released a statement about the incident.