'RHOBH': Lisa Rinna Isn't Sorry for Dragging Yolanda Hadid and Kim Richards, Kathryn Edwards Believes
Kathryn Edwards didn't buy Lisa Rinna's remarks that she regrets coming for Kim Richards and Yolanda Hadid on 'RHOBH.' She also does not think Rinna has authentic friendships and only latched onto Erika Jayne when she was popular.
The Real Housewives of Beverly Hills reunion explored some of Lisa Rinna's feuds and while Rinna says she has regrets, former cast member Kathryn Edwards isn't buying it.
She doesn't think Rinna is sorry for implying that Yolanda Hadid had Munchausen syndrome when Hadid had Lyme disease. Edwards also believes Rinna expressed regret for saying Kim Richards was "mostly sober" at the reunion because sister Kathy Hilton was in attendance.
Kathryn Edwards doesn't think Lisa Rinna is sorry about Yolanda Hadid
The cast revisited the Munchausen syndrome storyline during the RHOBH Season 11 reunion. "I'm gonna say this," Rinna said at the reunion. "Number one, I feel horrible about what happened with Yolanda. I regret that. That was wrong."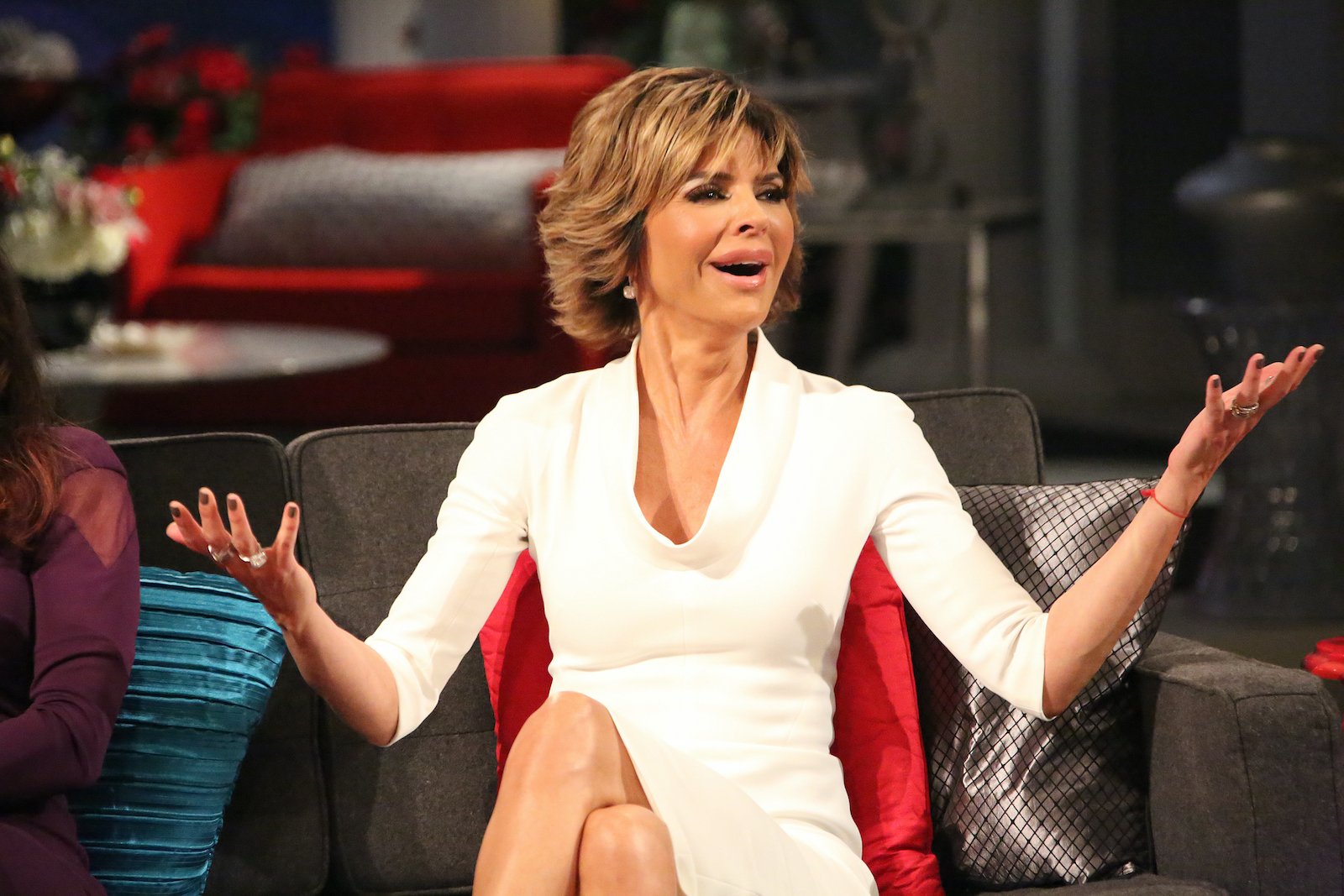 Edwards slammed Rinna's remark. "She doesn't give a rat's ass," she said on the Behind the Velvet Rope with David Yontef podcast. "Sorry about that. Sorry, Rinna, I don't buy it. You're not sorry. And maybe to some regard, when you have like that little window of conscience where you really truly think about the things you've done. But all in all, I think she just probably says, listen, dear Lord, forgive me. I was making a life."
"I was making not a life," Edwards stated. She then added, "I was making myself a job." And "I was making a paycheck. Yeah."
She regrets the Kim Richards sobriety remark because of Kathy Hilton?
Rinna then said she regretted gossiping that Richards was "mostly sober" to the rest of the cast. "I also feel that it wasn't my place to do that," she admitted during the reunion. "I hope in the end it helped in some way and I don't feel good about that either in the long run."
Again, Edwards thinks the only reason Rinna had regrets was because of Hilton's presence at the reunion. "And I was watching, they cut back to Kathy and Kathy's face was kind of somber," she said. "She definitely was having thoughts too."
"I think everyone wants to stay below the radar because this was so much the take Erika [Jayne] down and they didn't want to get at any of the crosshairs and just let her be all of what the reunion is about and the season's about, and that was big enough," she remarked. "But I just really feel like they all failed in the aspect of saying what they really were thinking. And that's kind of like the Housewife mantra, whatever pops in your head, whatever you think."
"Just say it, just say it," she added. "I can promise you that 80% of what they were all thinking. They did not say did not.
Kathryn Edwards doesn't think Lisa Rinna has genuine friendships on the show
"I guess I didn't really see the true friendship there and maybe I'm wrong," Edwards said.
"But maybe it's just that this is her real friend on Housewives for however many seasons," she continued. "Cause she doesn't have a real friendship with Kyle. She has never had real friendships with Garcelle [Beauvais], Sutton [Stracke], any of them. And she latched onto Erika a few seasons back when Erika was popular. And that was, you know, I think probably in her eyes like a good buddy."
"I think she's realizing it backfired, but she couldn't do a big about-face and like turn on Erika, because then she would really, really look bad. Well, if, if there is a ship to go down …"