'RHOBH': Lisa Rinna Takes Jab at Denise Richards, 'We've Never Run From the Truth'
Lisa Rinna from The Real Housewives of Beverly Hills nos not holding from dragging her co-stars. The Bravo star recently made it public that she is no longer friends with Denise Richards as she alluded to her and called her "phony." After Rinna's daughter Amelia Gray Hamlin made a controversial statement about being "forced" to be on Housewives, Rinna took a jab at Richards about how to handle real-life drama.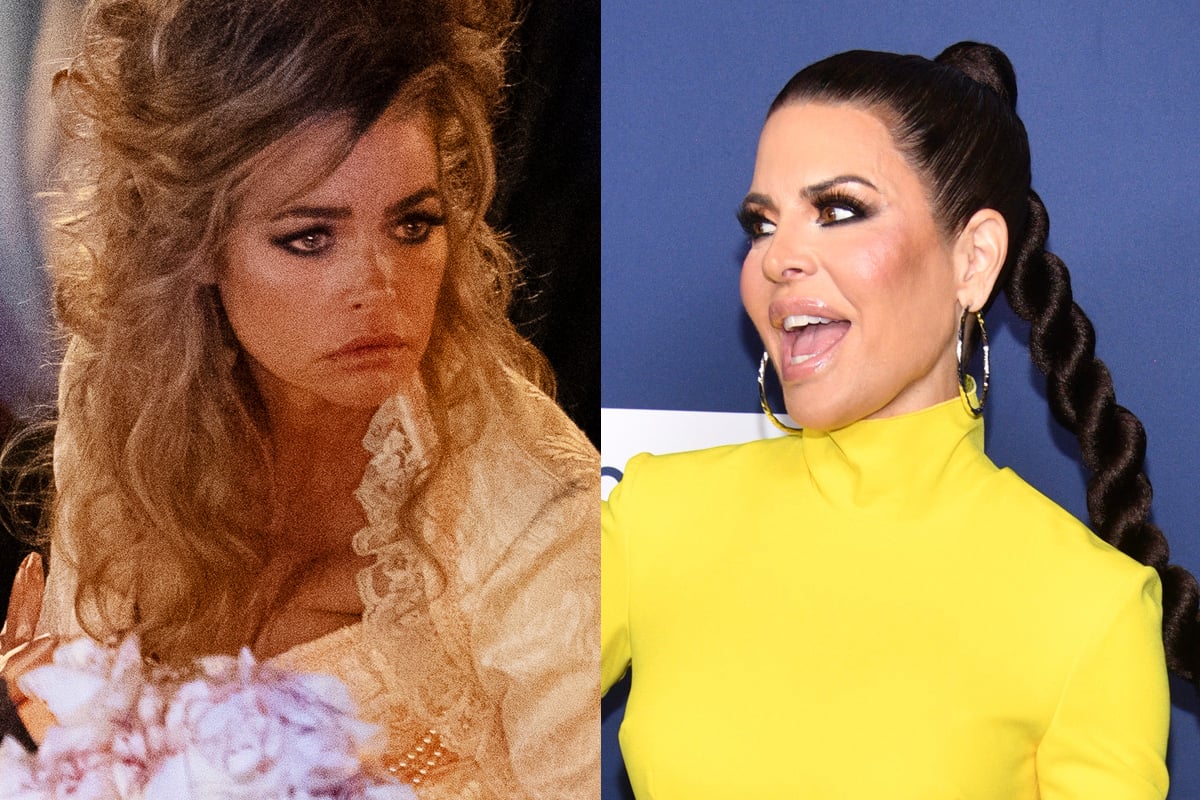 Lisa Rinna forced her daughter to be on the reality show?
All the drama started when Gray Hamlin posted on her Instagram Stories her frustration on gossip around her. The young model read on social media that she only opened up about her eating disorder to get more "air time" on RHOBH.
"I usually don't post these but this really got to me," Gray Hamlin posted on Instagram Stories. "Lying about a mental illness is disgusting, something I hope nobody would ever do. I seriously can't believe I'm being accused of lying about my anorexia to get more 'air time.'"
RELATED: Brandi Glanville Axed From 'RHOBH' Reunion, Confirms Tell-All With Andy Cohen
"Sorry, but I'm forced to be on the Housewives by my mom," she continued. "Ask anyone, it's the last thing I want to do. I couldn't care less about air time. So f**k you."
Amelia Gray Hamlin clarifies statement
After Rinna started receiving backlash on social media for "forcing" her daughter to be on Housewives, Gray Hamlin returned to clarify her statement.
"Like, would you wanna be on national television at 12?" she posted on her first story.
"I just literally said no to something I did not know anything about," Gray Hamlin said in a second post. "My mom ENCOURAGED ME to do so. Obviously it's been 6 years, I could have stopped filming long ago. Can you all just chill?"
"I haven't [stopped filming] cause I have a story to tell, to HELP people," she added. "Now I've become super close to all the women and I love them."
Lisa Rinna supports her daughter and pokes Denise Richards
Rinna commended her daughter for being so open about dealing with anorexia. She showed her support on Instagram dedicating a few words to her daughter.
"Amelia Gray is so brave and courageous to share her story," Rinna posted. "She has helped so many by doing so."
Rinna then didn't miss the opportunity to take a swipe at her RHOBH co-star.
"We sign up to show our lives," Rinna added. "Our children don't sign up for it. That is one of the hardest parts. We did not hide, we showed what was happening. We've never run from the truth."
Although Rinna didn't mention Richards, it was clear that she was referring to her. A few days before, the QVC star called out Richards for being "phony."
"You have to be true to yourself and if you find out your friend of 20 years is a phone? Run," Rinna posted followed by a story of a screenshot of her running.
Rinna is allegedly upset at Richards for not confronting her drama with the rest of the Housewives cast. One of the major storylines on RHOBH Season 10 was a rumored affair between Richards and Brandi Glanville. The latter was supposed to appear at the reunion but was later asked not to participate to not drive attention away from other issues.
It was reported that a cease and desist order from Richards stopped Glanville from further talking about her reported hook up. With Rinna's Instagram posts she showed Richards that she handles controversy head-on no matter how hard it gets.
The Real Housewives of Beverly Hills airs Wednesday nights at 9 p.m. ET on Bravo.
RELATED: 'RHOBH': Lisa Rinna Calls Garcelle Beauvais 'Tacky' and Fans Explode