'RHOBH': Lisa Rinna Throws Shade at Lisa Vanderpump and Her 'Crown'
Lisa Rinna from The Real Housewives of Beverly Hills had her ups and downs with Lisa Vanderpump on the seasons they shared together. Season 10 of the Bravo hit show will be the first without the restauranteur. Although Vanderpump is not part of the cast anymore, that didn't deter Rinna from throwing a little shade her way ahead of the premiere.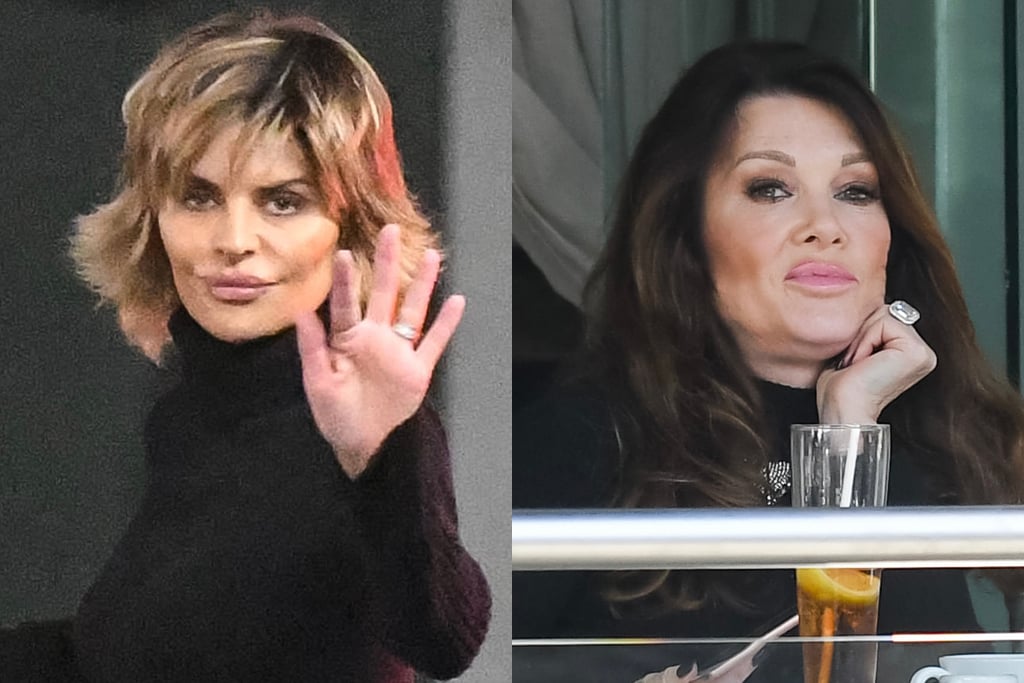 Rinna is a shady queen and loves to share on Instagram. In one of her recent posts promoting RHOBH's return to Bravo, she used the title of the premiere episode to recall Vanderpump.
"The premiere of RHOBH Season 10, Episode 1. 'The Crown Isn't So Heavy,'" Rinna posted.
The Days of our Lives alum shared a photo of herself sitting on a throne and wearing a crown. Fellow housewife Erika Jayne followed her lead in the comments.
"Is it heavy? Asking for a friend," the pop star asked while Rinna replied, "Not that heavy."
Teddi Mellencamp joined in and asked how much it weighed. "Not even 1 lb.," Rinna wrote back.
Season 10 premiere is shady toward Lisa Vanderpump
Vanderpump quit season 9 of RHOBH amidst filming. The OG of the show was not able to handle accusations made against her about leaking stories to the press. The ultimate blow from Vanderpump came when she didn't bother to show up to the reunion to wrap up her storyline.
The season 10 premiere episode is titled "The Crown Isn't So Heavy." RHOBH fans know this is a callback to Vanderpump's season 7 tagline.
"The crown is heavy darling, so just leave it where it belongs," Vanderpump says in the season 7 opening sequence.
Vanderpump always believed herself to be a queen of the show and season 10 will prove if she's missed or not.
"Kyle's new clothing line brings the women together for New York Fashion Week," the episode description for Episode 1 reads. "Erika takes Lisa Rinna, Teddi, and Denise on a trip down memory lane. Denise introduces the group to her friend, Garcelle Beauvais."
Erika Jayne doesn't miss Lisa Vanderpump
Jayne has been one of the most critical of Vanderpump and one of the happiest now that she's out of the picture. In an interview promoting season 10, Jayne let it be know that the Vanderpump Rules producer was not missed.
"I'll tell you this, she wasn't missed during filming," Jayne told Entertainment Tonight. "There wasn't a time where we turned and looked at each other and said, 'You know what? You know who we're really missing?' You know, there wasn't that. Everybody's replaceable and interchangeable at the end of the day."
Jayne teased that this season was different and could enrich viewers' lives.
"I think that this season is the one season that could have a real impact on people's personal lives, do you know what I mean?" Jayne added. "It could be the one season where it can really impact someone's personal life."
Weeks prior when Jayne made an appearance on Watch What Happens Live, a caller asked if the cast was getting along with Vanderpump. Cohen corrected her in saying Vanderpump was not on the show anymore.
"She's unfortunately, not on the show this season," Cohen said.
Under her breath, Jayne added, "Is it unfortunate though?"
The Real Housewives of Beverly Hills premieres on April 15 at 8 p.m. ET on Bravo.