'RHOBH': Lisa Rinna Shades Lisa Vanderpump's Villa Blanca Closure
Lisa Rinna from 'RHOBH' couldn't have but poke at Lisa Vanderpump. The latter recently announced she was closing one of her restaurants and Rinna couldn't contain herself from throwing a little shade.
Lisa Rinna and Lisa Vanderpump were never good friends on The Real Housewives of Beverly Hills. Rinna was always skeptical of the restauranteur and called her out every moment she could. After learning that Villa Blanca was closing its doors for good, Rinna didn't miss the opportunity to take a little dig at her former co-star.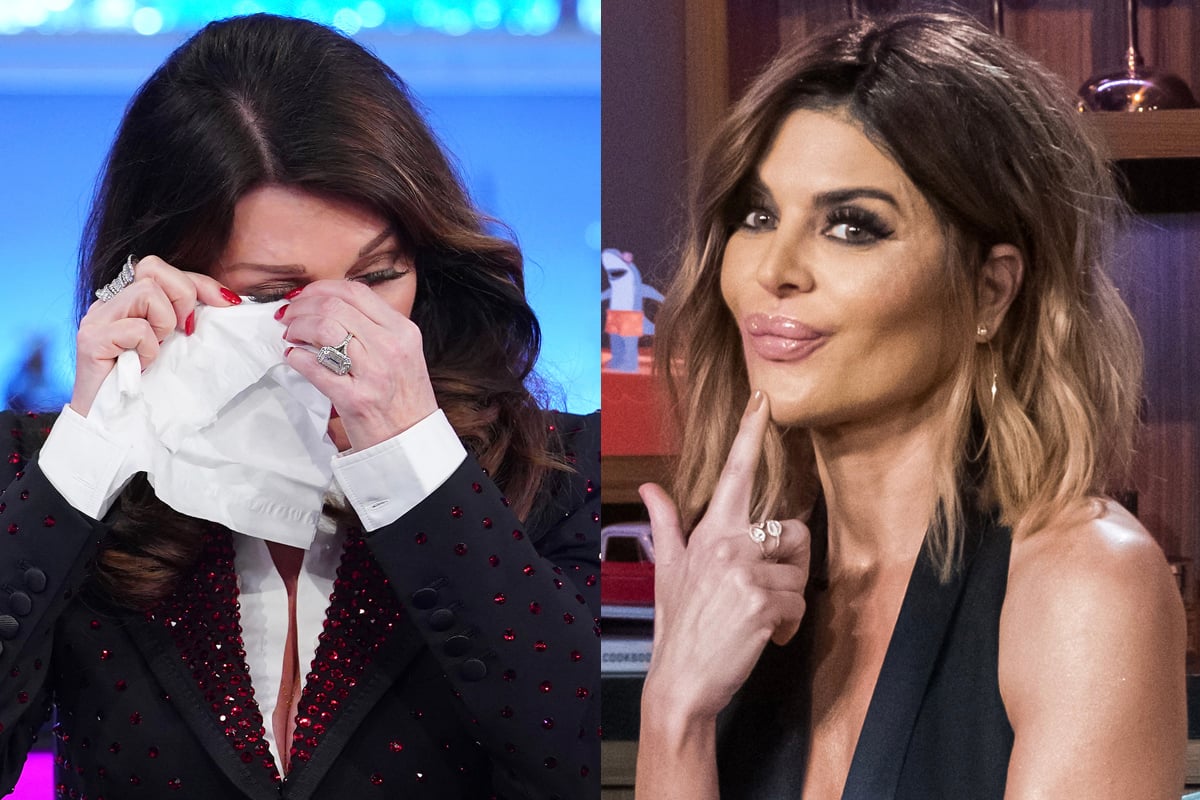 Why is Villa Blanca closing?
Vanderpump's businesses have allegedly been hit hard due to the pandemic. Her establishments have remained closed throughout the COVID-19 surprise. Although her neighbors have opened to selling takeout good, Vanderpump has not offered that service to her loyal followers.
In the past days, there were rumors that her Beverly Hills restaurant, Villa Blanca, was shutting its doors for good. Many of her die-hard fans remained skeptical at the news but Vanderpump herself confirmed the closure.
"Although there have been many untrue articles in the past week or so about the reasons for closing Villa Blanca, we are indeed going to be closing up our doors for good," she told Daily Mail.
The restaurant was heavily featured on RHOBH and coincidentally it's closing after Vanderpump decided to quit the show. Vanderpump also said that she was having issues with her landlord as they didn't want to negotiate her lease.
"If the landlord had been willing to renegotiate and the lease wasn't ending, we would have reopened, but unfortunately with Coronavirus, the situation was beyond our control," Vanderpump added.
After 12 years in Beverly Hills, Villa Blanca will be no more, at least in that location for now. Vanderpump remains hopeful that she can relaunch the concept at another location in the future.
"While saying goodbye to the location where we have actively served the Beverly Hills community for 12 years and employed hundreds of Angelenos, is a sad time for us, we are excited to perhaps bring Villa Blanca back in the future at a different location – as its staff and customers have always been a family," she explained.
Lisa Rinna takes a dig
Rinna is no fan of Vanderpump and when she learned the news of the restaurant closure, she took a shot at the former housewife.
"She just keeps running," Rinna posted on her Instagram Stories.
Rinna was not done though, she also taunted Vanderpump with talking to a former friend, also featured on RHOBH Season 1.
"I think it would be fun to have cocktails with Cedric," Rinna wrote.
If fans thought Rinna was done poking the bear, she wasn't. After Sarah Paulson made an appearance on Watch What Happens Live, talked about her encounter with Vanderpump. The American Horror Story star didn't have a positive experience and doubled down on her comments.
"Bless the fans, bless the people who have their back, that's great," she said. "But there's a kind of vitriol that was like… wow. I didn't say she was a terrible person, I simply said she wasn't that nice to me. She wasn't and that's ok, it wasn't a character assassination. She wasn't that friendly."
Furthermore, when Rinna saw the story posted online she replied on Instagram writing: "I love Sarah Paulson."
The Real Housewives of Beverly Hills airs Wednesday nights at 9 p.m. ET on Bravo.