'RHOBH': Lisa Rinna Shows Sarah Paulson Love After Lisa Vanderpump Shade
Lisa Rinna from The Real Housewives of Beverly Hills is not a Lisa Vanderpump fan. Both of the Bravo stars clashed when they were on the reality series together. Rinna always seemed to see through Vanderpump, which was not good for the latter. When Sarah Paulson threw shade at the restauranteur, Rinna could only find herself sending love to the American Horror Story actress.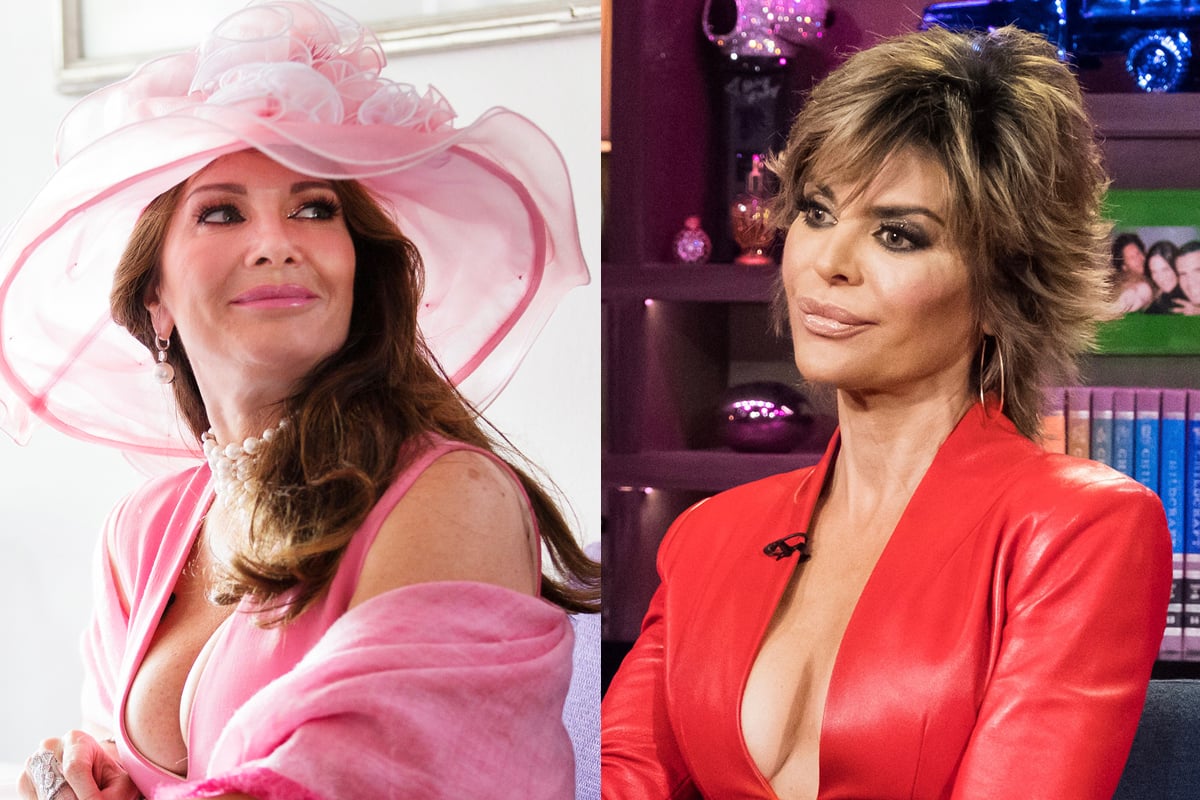 How did Sarah Paulson shade Lisa Vanderpump?
The feud between Paulson and Vanderpump started when the former recalled an incident with the latter. It was during a Vanity Fair interview in October 2019 that the Miss America actress said Vanderpump was not so nice to her.
"You know, I don't want her coming after me on Twitter, but I won't miss her," she said at the time. "I miss the dynamic she brings to the group, which is, you know, the fear of God she instills in everyone."
Paulson then added, "I met her once at a party and she wasn't that nice to me. Am I going to get in trouble for that? She wasn't that nice."
When asked by fans on Twitter, Vanderpump claimed to not know who the award-winning actress was.
"I am sorry, not sure I know her, and I don't believe or remember meeting her… I try to be nice to everybody lol," Vanderpump tweeted.
Sarah Paulson doubles down
Paulson was asked about her encounter with Vanderpump during an appearance on Watch What Happens Live. The Leap of Faith alum recalled the backlash she received after making those comments.
"Bless the fans, bless the people who have their back, that's great," she said. "But there's a kind of vitriol that was like… wow. I didn't say she was a terrible person, I simply said she wasn't that nice to me. She wasn't and that's ok, it wasn't a character assassination. She wasn't that friendly."
Fans pointed out that they didn't believe Vanderpump was not nice to Paulson as the former allowed the latter to hold her precious dog Jiggy.
"Yeah, I probably grabbed the dog out of her hand anyway. I was with other people that I think she liked, she didn't know who I was. I didn't expect her to know who I was but, she wasn't that nice," she added.
As reports about Paulson calling out Vanderpump surfaced, some Housewives were a little too excited. That Bravo star that couldn't contain herself was Rinna, who added a funny tidbit.
"I love Sarah Paulson," Rinna wrote on Instagram.
Lisa Rinna goes after the Karens
Rinna recently revealed that her QVC clothing line could be in trouble because she's been supporting social causes on her social media. The RHOBH star said that "Karens" were calling the home shopping channel to cancel her.
"I am sad to report [that] it would now seem I can't use my platform to inform or question or say how I feel politically," she wrote in a since-deleted post. "The Karen's have bombarded QVC begging them to fire me and saying they will no longer buy my clothes."
The Veronica Mars alum said that she would step back from sharing things to not risk her job.
"It is a shame that I must be muzzled in order to support my family but that is just what it is," she continued. "Remember, you know how I feel. Use your voice and vote."
However, a day later Rinna had a change of thought and said that she was going to stand by her advocacy.
"I have decided not to shut up. Ever," Rinna posted on Instagram Stories. "And I will take whatever consequences come with standing in my truth," she said in a second post. "And fu** off Karen."
The Real Housewives of Beverly Hills airs Wednesdays at 9 p.m. ET on Bravo.