'RHOBH': Lisa Rinna Thinks Denise Richards Is 'Wasted' In Her Latest Round of Confessionals
'RHOBH' star LIsa Rinna just slammed Denise Richards for her at-home confessionals after they seemingly made up in season 10.
Lisa Rinna and the rest of the ladies on the Real Housewives of Beverly Hills have been bringing some serious drama during season 10. But it's not just happening in front of Bravo cameras. Some of the ladies are going after each other on social media when each episode airs. Lisa's latest accusation against her co-star Denise Richards is that she might have been "wasted" during her latest round of confessionals.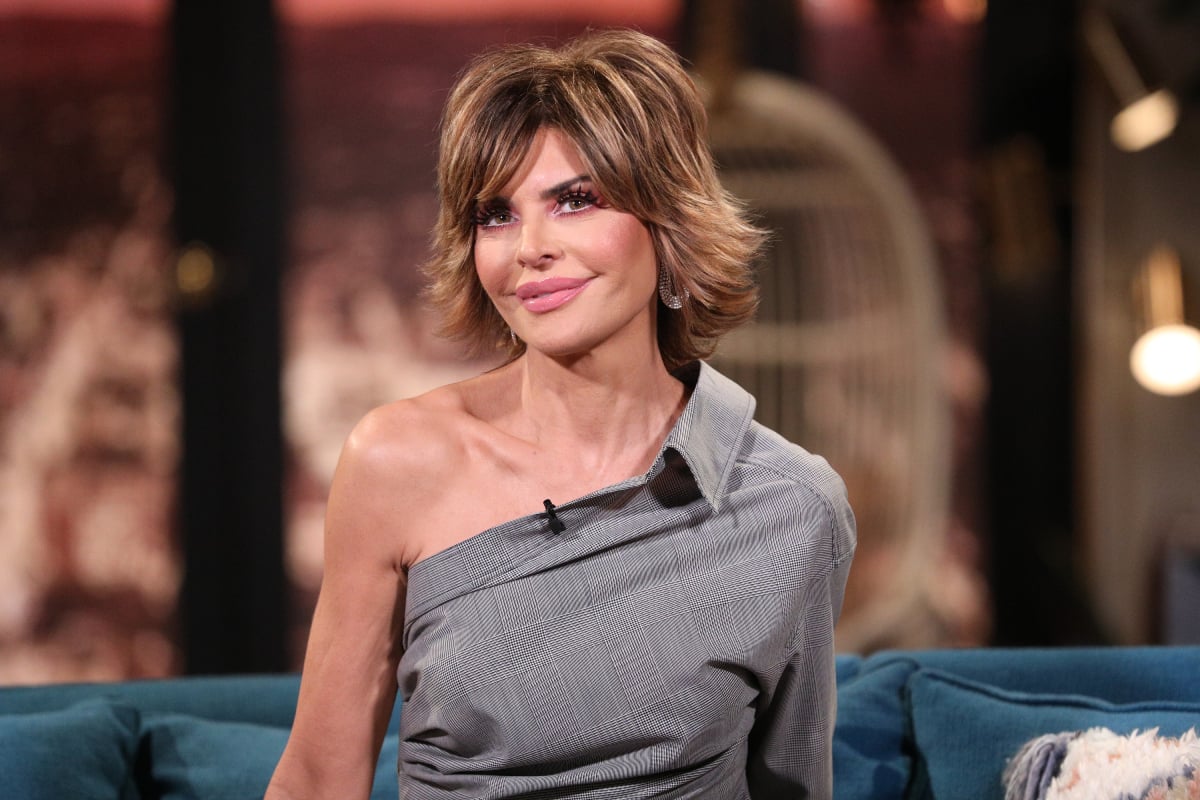 Denise Richards says she isn't lying about Brandi Glanville
The biggest storyline during the current RHOBH season has centered around Brandi Glanville's claim that she had an affair with Denise. Brandi has continued to stand on her claim, but Denise said it never happened.
During a recent episode, Denise told her co-stars that Brandi told her she had sex with "people from this group." Lisa and Kyle Richards didn't believe Denise's claim about Brandi. Lisa told Denise that Brandi never said that and she shouldn't put it out there.
Lisa fired back, saying that all she was doing was being "honest."
"Brandi told me this the very first time I met her. I would never lie about that. But I'm not going to name names because I don't know if it's true or not and I don't care," Denise told Bravo cameras during her confessional.
All of the accusations about Brandi, Denise, and possible sex with other unnamed members of the cast escalated into a heated exchange between Lisa and Denise.
Lisa Rinna and Denise have an emotional 1-on-1
As The Blast points out, the ladies have been friends for 20 years. The day after their argument, they got together and had an emotional conversation. Denise told Lisa that the energy she is projecting toward her comes off like an attack, almost an interrogation.
She also claimed that during several of their big dinners, Lisa was "coming off as a mean friend." She also told Lisa to stop attacking her.
The Bold and the Beautiful star explained that if everyone would have been going after Lisa during all of their dinners, she would have stepped in as her friend. This is where she feels Lisa let her down.
"I don't want to hurt you, Denise," Lisa responded. "I'm just trying to make it so that everybody can move on. I've just f*cked up even more and I just don't know what to do about it."
Lisa Rinna suggests Denise Richards was 'wasted' during her confessionals
Fans are now accusing Lisa of crying "crocodile tears" during her emotional conversation with Denise. The reason is that after the episode aired, the Days of Our Lives alum took to her Instagram stories to slam Denise again.
"Wait, was Denise wasted in her confessionals? Asking for a friend," Lisa wrote in a post that was shared – via screenshot – by Bravo Snark Side on Instagram.
In a second post, Lisa reminded her followers that RHOBH is just a television show after seeing their responses to the first post.
"Let's say that again. It's. A. Tv. Show. Whatever else you project onto it, is your bulls**t. Amen. The End," wrote Lisa.
Even though the longtime friends appeared to make amends during the recent episode, they have apparently had some kind of falling out since. According to Reality Blurb, an insider revealed after the season 10 reunion taping last month that Lisa Rinna "came at Denise Richards the most."
New episodes of Real Housewives of Beverly Hills air Wednesday nights on Bravo.