'RHOBH': Lisa Rinna Silenced by QVC After 'Karens' Call for Her Firing
Lisa Rinna has been a "Black Lives Matter" supporter and that might have alienated some of her fans of QVC. The 'RHOBH' star say they have been threatening to cancel her from the home shopping network.
Lisa Rinna from The Real Housewives of Beverly Hills is a hustler and she's got no shame in her game. The Hollywood actress has a successful clothing line that she sells on the QVC. However, she has recently come under fire by a vocal group that have called the network to have her fired. The reality star has now seemingly been forced to lay low on her advocacy for the Black Lives Matter movement.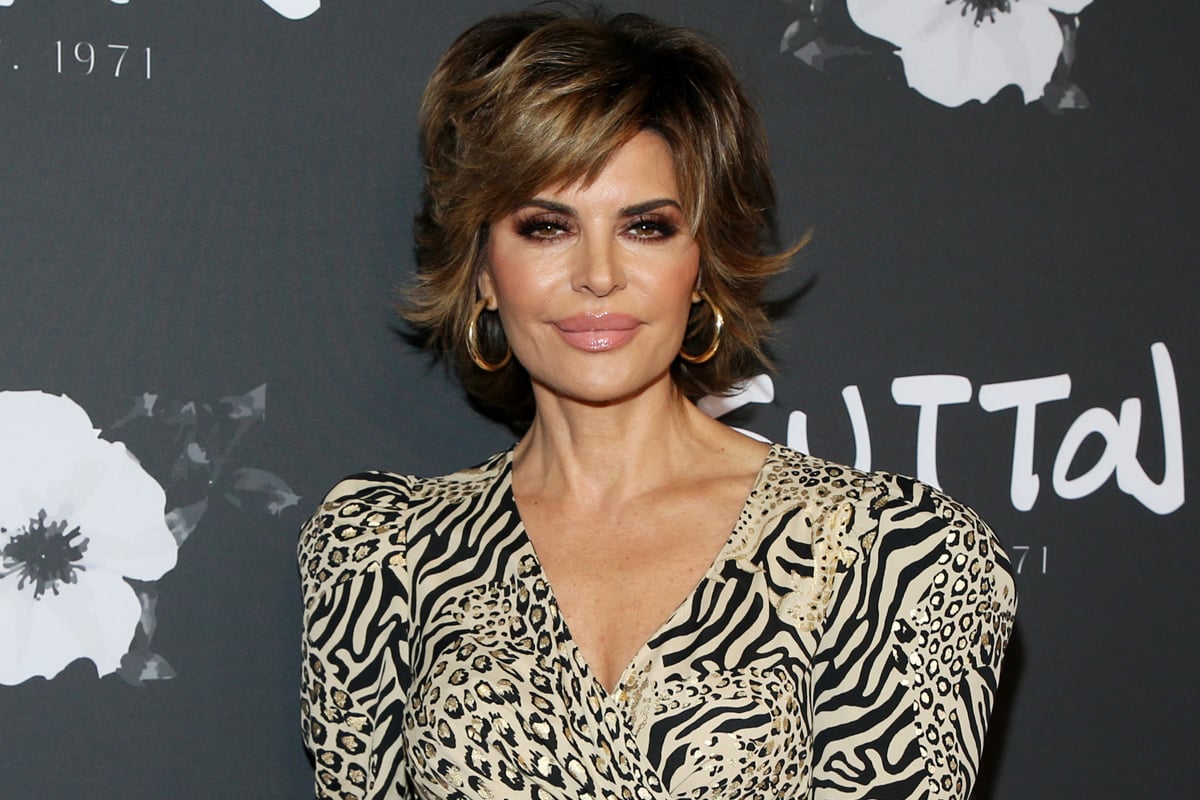 Why are they shutting down Lisa Rinna?
Rinna has been using her platform on social media to raise awareness for social causes. The Veronica Mars alum has voiced her support for the BLM movement as well as the LGBTQ community. Rinna's passion for fighting for what's right is why RHOBH fans adore her. However, there's a certain sector that doesn't agree with Rinna's views and are threatening her.
The Bravo star posted on her Instagram Stories a note where she explained that she was being forced into silence due to some "Karen's" calling QVC to have her axed.
"I am sad to report [that] it would now seem I can't use my platform to inform or question or say how I feel politically," she wrote in a since-deleted post. "The Karen's have bombarded QVC begging them to fire me and saying they will no longer buy my clothes."
Although Rinna wouldn't have liked to be forced into silence, she explained that she will oblige as she helps support her family.
"It is a shame that I must be muzzled in order to support my family but that is just what it is," she continued. "Remember, you know how I feel. Use your voice and vote."
In a second story, she added, "I will be on the right side of history, and in the end, that is what matters most."
Lisa Rinna shades Lisa Vanderpump
Rinna is not afraid to raise her voice against injustices. On RHOBH she was one of the few Housewives to call out Lisa Vanderpump, who was considered the "queen" of the show. Although the latter is not on the show anymore, Rinna doesn't miss an opportunity to take a jab at her.
Kyle Richards was live-tweeting one of the season 10 episodes of RHOBH. The fashion designer was finding herself in a gang-up by her co-stars and hoped for Rinna to have come to her rescue.
"Trying to think of one time anyone defended me. Like maybe now would be a good time Rinna," Richards tweeted.
A snarky fan replied to Richards' tweet. The viewer asked her to remember that Vanderpump was in a similar situation during season 9.
"Err you did have a very good friend but when she was mourning and going through a difficult time, you all turned on her like a pack of wolves," the fan replied and mentioned Vanderpump.
The former RHOBH star came into the conversation and added, "True dat."
When the Instagram account, Comments by Bravo, shared the social media exchange, Rinna came in and threw shade at Vanderpump.
"Someone misses being on a hit TV show," Rinna said adding a laughing emoji at the end.
The Real Housewives of Beverly Hills has been on hiatus and is expected to return with new episodes on July 8 at 9 p.m. ET on Bravo.