'RHOBH': Lisa Rinna Was Right About Lisa Vanderpump Dogs Spinoff, Will She Sue?
Lisa Rinna proved to be right about the possibility of a 'Vanderpump Dogs' show. The spinoff was just announced by NBCUniversal and Rinna reminded everyone of what she said.
Lisa Rinna and Lisa Vanderpump were frenemies on The Real Housewives of Beverly Hills during the five seasons they shared together. During season 9, there were rumors of a Vanderpump Dogs spinoff which just proved to be a real thing this year. Rinna recently took to Instagram to remind everyone that she had raised an eyebrow about this but will she sue next?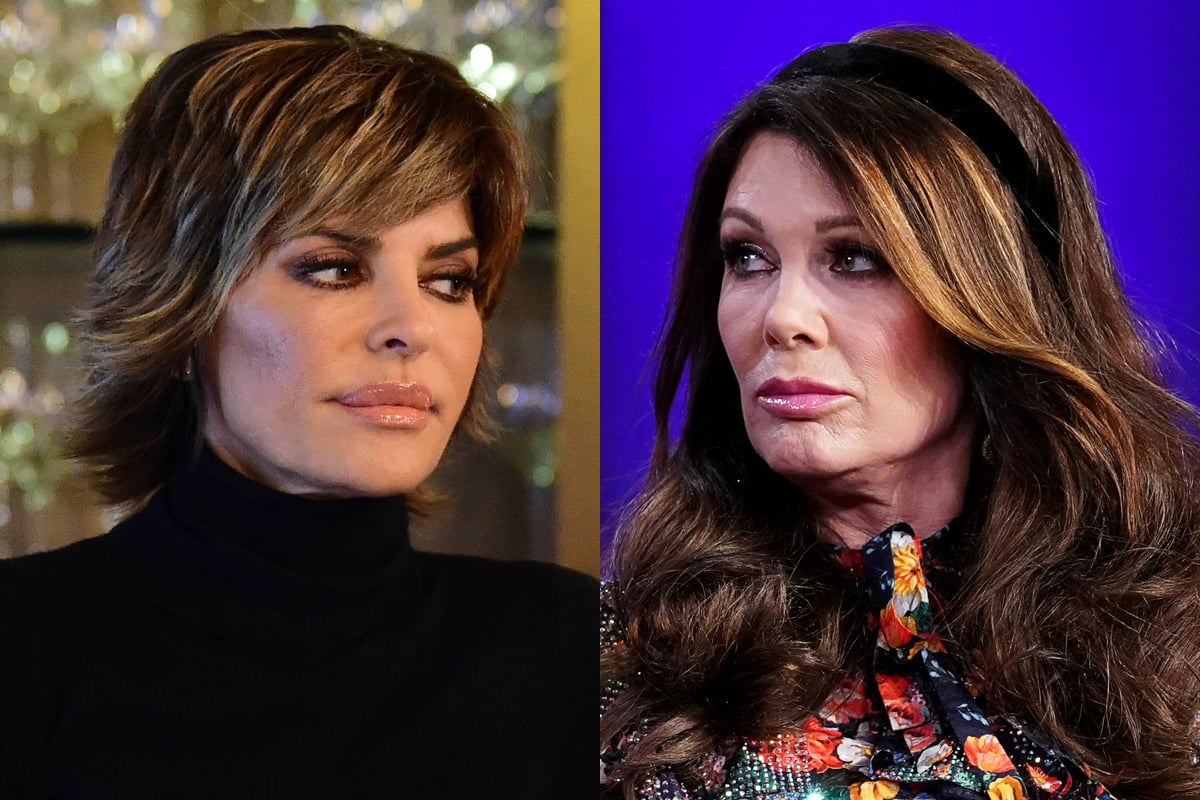 What is 'Vanderpump Dogs?'
Season 9 of RHOBH had a storyline that dragged throughout the whole season involving Vanderpump's puppy rescue foundation. There was drama about a dog that was rescued by Dorit Kemsley from "Vanderpump Dogs." She later allegedly gifted it to a friend after an incident with her kids and for some reason, the dog wound up at a shelter.
When the dog was traced back to "Vanderpump Dogs," the drama ensued. Many believe that in order to save face, Vanderpump tried to shift the blame elsewhere. In addition, she was accused of leaking the story to the press to manipulate the narrative and come out of it clean. Vanderpump denied all of the allegations and quit the show and her friendship with the ladies during the middle of production.
Peacock, the new streaming service from NBCUniversal and Bravo's parent company, announced Vanderpump Dogs. The show will follow the establishment owned by the former RHOBH star with stories about rescues.
"Well good morning… I've known about this for months lol…," Vanderpump tweeted. "[I] thought it was supposed to be secret, but apparently it's announced!"
Lisa Rinna threatens to sue
Back in 2019, when the Vanderpump Dogs show was only a rumor, Rinna posted on Instagram a statement threatening to sue. The QVC star demanded to be paid for being involved in a storyline involving the foundation.
"I'm a hustler. I make no bones about that. I think you get paid for what you do," Rinna posted. "So my feeling is if we indeed are servicing a spinoff we should be paid for it."
Rinna felt that the whole storyline was planted on the show to make a spinoff sound exciting to television executives to greenlight a spinoff.
"If you are going to use our services without telling us-that we are playing out a storyline to launch a pilot for a new show and you don't compensate us extra for that. Yeah, I'm a hustler I get paid for what I do. So if this indeed become another show, my lawyer will be calling."
Lisa Rinna was right
After the Vanderpump Dogs spinoff was confirmed, Rinna did not hesitate to throw shade and remind everyone she was right.
"I was right all along, everyone lied to my face about this and here we are," she posted on Instagram Stories to an article confirming the Peacock Original.
Then Rinna took a jab at Brandi Glanville and Denise Richards, which didn't land well as she later deleted the post.
"So I guess that means Brandi and Denise will get a spinoff called scissor sisters," she posted.
Lisa Vanderpump is a frequent Lisa Rinna target
Vanderpump has become a recurring target for Rinna and fans love the shade. The former was recently in the news confirming she was shutting down her restaurant Villa Blanca, establishment that was heavily featured on RHOBH.
"Although there have been many untrue articles in the past week or so about the reasons for closing Villa Blanca, we are indeed going to be closing up our doors for good," she told Daily Mail.
Vanderpump had the location for 12 years and hopes to reopen at another place if it makes sense.
"While saying goodbye to the location where we have actively served the Beverly Hills community for 12 years and employed hundreds of Angelenos, is a sad time for us, we are excited to perhaps bring Villa Blanca back in the future at a different location – as its staff and customers have always been a family," she explained.
This setback for Vanderpump provided the perfect opportunity for Rinna to throw some shade.
"She just keeps running," Rinna posted on her Instagram Stories referring to the time Vanderpump quit the show to not face the ladies in Season 9.
The Real Housewives of Beverly Hills airs Wednesday nights at 9 p.m. ET on Bravo.