'RHOBH': Lisa Rinna Sends 'Warning' to Garcelle Beauvais After Shady Comment About Daughter
Lisa Rinna from The Real Housewives of Beverly Hills is sending her co-star Garcelle Beauvais a "warning." Although they both were friendly when season 10 of the show started, their relationship spiraled by the end. Beauvais has remained close with Denise Richards while Rinna is the one putting the latter on blast. After Beauvais made a shady comment about her daughter, Rinna is now firing back.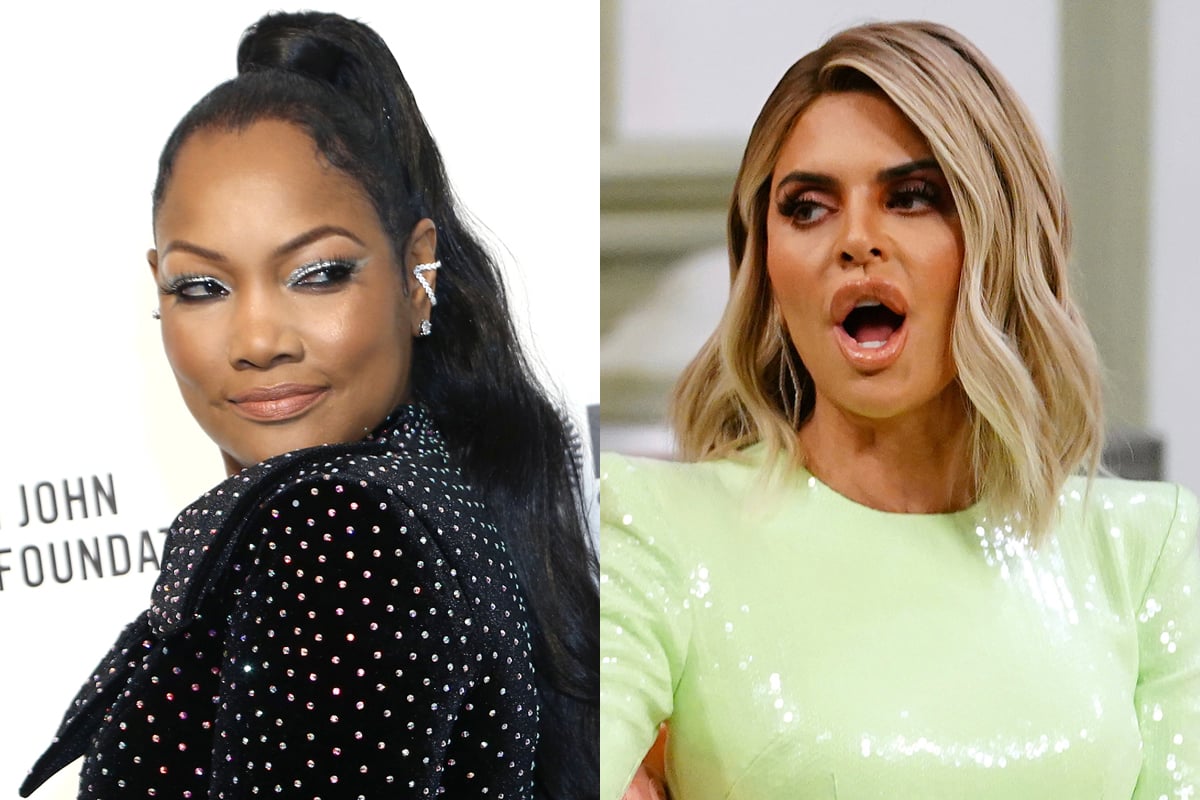 Garcelle Beauvais throws shade
RHOBH Season 5 continues to air on Bravo and in the latest episode 13, the ladies were out in Rome, Italy. During one of their dinner scenes, Kyle Richards asked Rinna about her sexy Instagram videos and what her mother thinks of them.
"I do a lot of stuff on Instagram because Lois watches Instagram. So she sees everything," Rinna said. "She has an iPad. Even though I know I'm being ridiculous, I always know that she gets to see everything and the girls. I think it really is great for her."
In her confessional, Beauvais throws shade toward Rinna invoking her daughter's eating disorder.
"I love that Lisa's free enough to do the videos and be dancing, but dancing nearly naked is not a choice for me if I had a daughter that had body issues," the Coming To America actress said.
RELATED: 'RHOBH': Brandi Glanville Explains Why She Revealed Denise Richards Hookup Claims
How did Lisa Rinna react?
After the episode aired on television, Rinna took to Instagram to share comments made by fans agreeing with what they said about Beauvais.
"I love Garcelle but her comments [about] Lisa Rinna's IG and daughter's eating disorder felt nasty," read one of the tweets. "That's mom shaming at its worst. We are already so hard on ourselves. I felt bad for any parent watching whose had to live [through] the hell of a child's eating disorder."
A second tweet read: "Exactly, the only person that comment hurt was Amelia [Gray Hamlin]. If Garcelle wants to take a dig at Rinna, it's fair game. But using the eating disorder to make the dig was a low blow. [In my opinion] it's so brave of Amelia to be public [about] her anxiety and other mental health struggles at that age."
RELATED: 'RHOBH': Lisa Rinna Takes Jab at Denise Richards, 'We've Never Run From the Truth'
The latter comments were followed a day later by other cryptic messages posted by Rinna on Instagram Stories.
"You're crying about your sh** being put out there, wait until they go after your kids," she posted. "Don't say I didn't warn you."
Rinna is bringing up all the drama surrounding Denise Richards, as well as Beauvais talking about her daughter during the RHOBH confessional.
"Is this a warning? Yes," Rinna posted in a second story.
RELATED: 'RHOBH': Lisa Rinna Calls Garcelle Beauvais 'Tacky' and Fans Explode
How do we know it's directed at Garcelle Beauvais?
The ladies of RHOBH recently filmed their reunion and Beauvais recently talked about what went down. One interesting bit was what the actress said Rinna told her about how it is for second-season Housewives.
"At the reunion, Rinna said, 'Your first season is always nice and pleasant and the second [season] they come for you.' I said, 'Is that a warning?' And she goes, 'Yes!'" Beauvais said during her SiriusXM interview.
The same language Rinna used on her Instagram story was what Beauvais said she used at the reunion.
The Real Housewives of Beverly Hills airs Wednesday nights at 9 p.m. ET on Bravo.