'RHOBH': Lisa Vanderpump Says She Might Return if the Show 'Got Rid' of These 5 Women
Lisa Vanderpump left 'The Real Housewives of Beverly Hills' in 2019. Now, she has revealed if she would return.
It's been almost two years since Lisa Vanderpump graced our screens on The Real Housewives of Beverly Hills. When Vanderpump first announced her exit, it seemed pretty permanent as she was resolute in being done with the show. Now, she has revealed that she might be willing to come back if there were some cast changes made.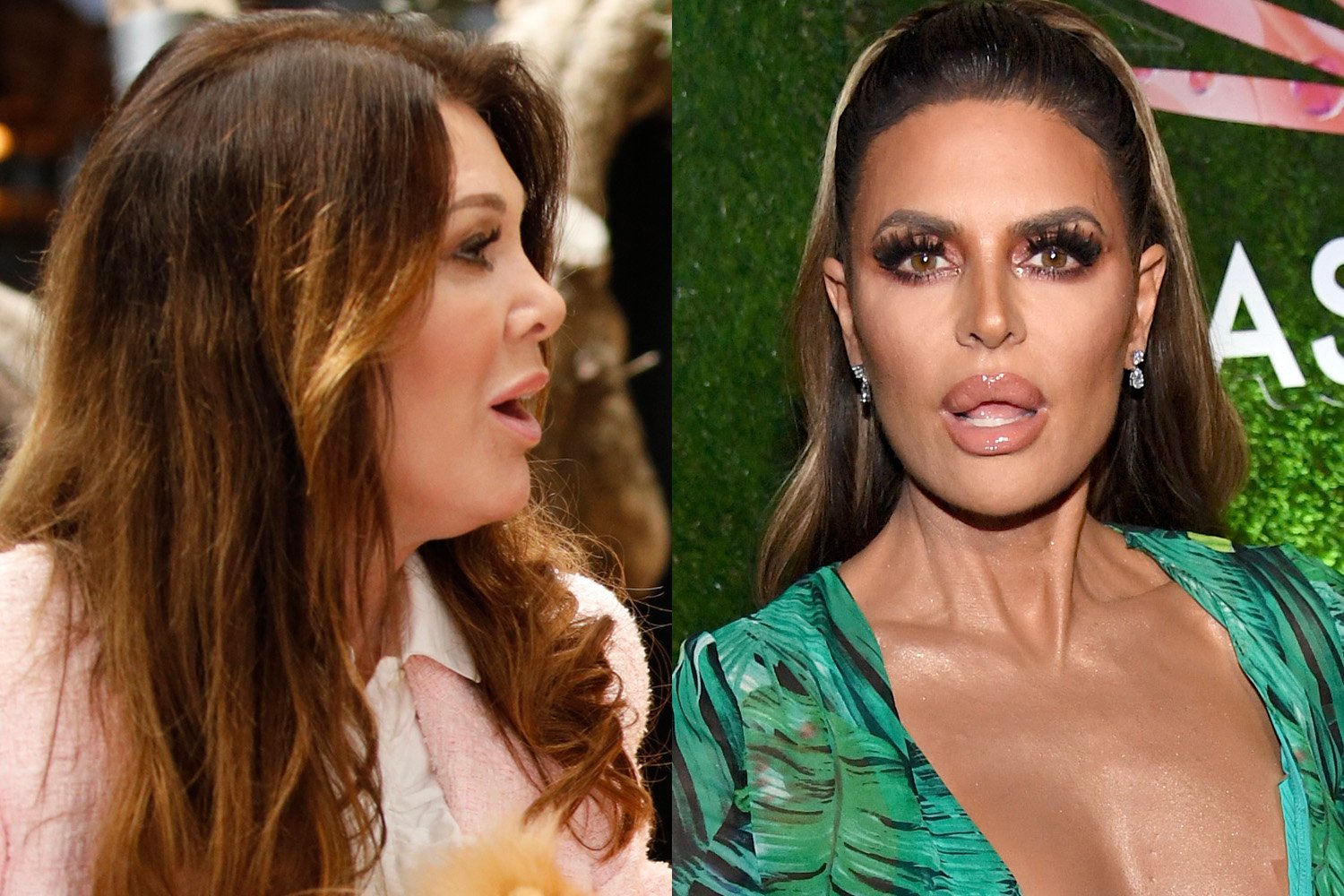 Why did Lisa Vanderpump leave 'RHOBH'?
Vanderpump's last season of RHOBH was an extremely rough one for her. Most of the women turned against her after a dog that Dorit Kemsley adopted from her Vanderpump Dogs foundation ended up at a shelter. As a result, Vanderpump stopped filming with the other women.
"Lisa is extremely hurt that several scenes that she filmed for RHOBH have been cut because it's all about her philanthropy work which she loves to proudly show off," a source close to the show told HollywoodLife during Vanderpump's last season. "She feels that since there's no drama, they got cut, but she wants to show off that side of her life and is really disappointed that those scenes got cut because that's a big part of her life as a real housewife."
During that season, Vanderpump was also trying to deal with her brother's sudden death, which was part of the reason she decided not to return to the show.
"I made the decision to leave," she told Us Weekly. "It was a very difficult year for me, personally and professionally. I had wonderful things happen this year, opening up and TomTom and the cocktail garden in Vegas. The Housewives, it's just, it's emotionally too difficult to deal with."
Would Lisa Vanderpump return to 'RHOBH'?
Fans have been asking Vanderpump if she has plans to return to the show ever since she left. On the Mar. 23 episode of Watch What Happens Live, she finally answered the question.
"It's been such a long time and I've just got a lot going on, you know. I've been writing a book and everything," Vanderpump said when asked about returning.
But she isn't completely closed off to the idea of coming back.
"But I do love Kathy [Hilton]…If you could just get rid of the other five, then I think yeah, there's a possibility," she said.
Vanderpump did not specify which women she was referring to.
Are Vanderpump and Kyle Richards friends again?
Vanderpump's relationship with Kyle Richards came to an end during Vanderpump's last season after Richards accused Vanderpump of selling the story about Kemsley and the dog to Radar Online. The women haven't been able to mend the friendship since.
"I think the only thing that can be said is you got to start with an apology," Vanderpump said of Richards. "If someone calls you a liar…it's not okay with me."
Previously, Vanderpump revealed that she thinks Richards only reaches out to her for filming purposes and has missed chances to genuinely apologize.
"I think she had that chance," Vanderpump told HollywoodLife in 2019.
"It was the day before my birthday so that would be 10 months ago and I got a text the next day," Vanderpump said. "When people say they've reached out — When people reaching out to you to film on camera, that's not really — 'Do come meet us for drinks, oh by the way, the cameras are there.' That's a different scenario."