'RHOBH': Lisa Vanderpump Sued Over Unpaid Wages As Kyle Richards Gets Extra Shady Over Recent Accident
'RHOBH' Lisa Vanderpump has found herself in hot water as Kyle Richards gets a little shady after their relationships fell apart.
Former Real Housewives of Beverly Hills star Lisa Vanderpump is facing some new legal troubles. An ex-employee is suing the reality star over unpaid wages and claims that Vanderpump and her husband violated multiple labor laws in California. The legal woes come after Vanderpump's former co-star, Kyle Richards, shaded her over a car wreck that happened at one of her establishments.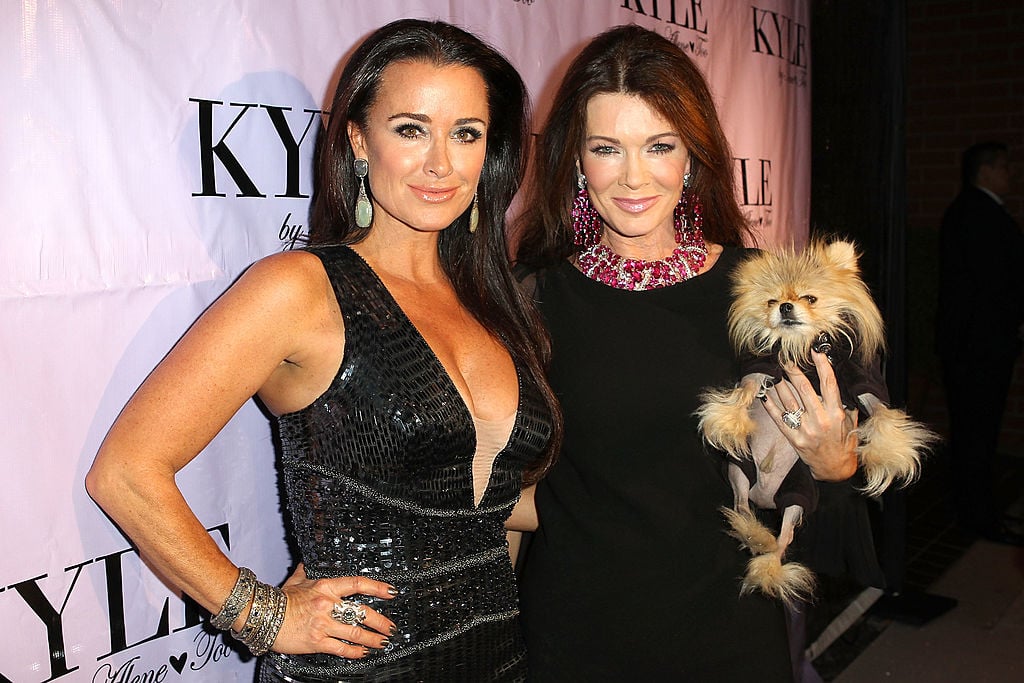 Lisa Vanderpump gets sued
Adam Pierce Antoine filed a class action lawsuit in December against Vanderpump and her husband. Antoine claims that he and a few other employees were not paid for the time they worked in several of Vanderpump's restaurants, including Pump, SUR, and Tom Tom.
According to All About The Tea, Antoine says that Lisa Vanderpump violated a host of labor laws, including not paying minimum wages, not giving employees breaks for rest and meals, and failing to properly calculate wage statements.
In response, Vanderpump dismissed the accusations and said that the lawsuit was brought on by disgruntled employees with an ax to grind.
"These were two disgruntled ex-employees that had been written up with many warnings by management and subsequently let go," an insider close to Vanderpump shared. "Lisa and Ken do not tolerate anyone that may be abusive to their staff or to patrons."
This is not the first time Lisa Vanderpump has faced legal issues. Last summer, the former RHOBH star was sued after a woman claimed her restaurant made her seriously ill. The woman says that the food made her vomit "profusely" and defecate uncontrollably. It is unclear how much she is seeking in the suit.
Richards mocks Vanderpump
Unfortunately for Vanderpump, her drama does not end in the courtroom. Although she is no longer a part of RHOBH, her former co-star, Kyle Richards, just mocked her following an accident at her restaurant.
A fan posted a meme on social media that showed Richards and her friends inside a convertible. The meme, which was a clear reference to the crash, read, "Kyle Richards to Brandi Glanville: Get in loser, we're going to PUMP."
Kyle Richards, who experienced a major falling out with Lisa Vanderpump last season, apparently loved the meme. She posted a comment under post, writing, "Haha!!" Vanderpump has not responded to the dig, but it is safe to say that she probably did not appreciate it.
Vanderpump had a rough time in season 9 of RHOBH. The drama got so heated that she quit filming mid-way through the season and refused to appear during the reunion.
Although Vanderpump is no longer a part of the series, she is still starring in the RHOBH spin-off, Vanderpump Rules. The series just started its eighth season.
Have Lisa Vanderpump and Kyle Richards made amends?
In season 9 of RHOBH, Richards was the driving force behind Vanderpump's feud with the rest of her co-stars. As fans will recall, the drama heated up when Richards accused Vanderpump of leaking a rumor about Dorit Kemsley.
The allegations led to an epic fight between Richards and Vanderpump. Things reached a low point when Vanderpump's husband, Ken Todd, kicked Richards out of their home.
The move officially ended Richards' friendship with Vanderpump, who stopped filming altogether shortly afterward.
A lot of time has passed since then, but Lisa Vanderpump is still not ready to make things right with Richards. In a recent interview, the former RHOBH star revealed that she will not be making amends anytime soon.
"For me to put my hand to God and swear on my children's life and still have my friend disbelieve me is unacceptable," Vanderpump shared. "I assure you, if any of my friends were as vociferous in their statement of innocence, holding up their children's life … guess what? I would believe them. That is where the show started but is ultimately where our friendship finished."
Considering Richards' recent post, it is probably a good bet that she feels the exact same way.
Inside the wreck at Pump
While Lisa Vanderpump deals with her legal issues and feud with Richards, she also has some cleanup to do at her Pump restaurant.
On January 6, a person driving a Ferrari crashed into the front of the eatery, which is located on the corner of Santa Monica Boulevard and Robertson. A girl was taken to the hospital in West Hollywood, though her injuries are believed to be minor.
The driver, meanwhile, stayed at the scene of the accident and fully cooperated with the local sheriff's department. It is unclear what caused the driver to crash into the restaurant, but Vanderpump later joked about the incident on social media.
"No. We are not a Drive-Thru," she wrote. "Thank God no one was hurt …"
Lisa Vanderpump has not commented on the latest lawsuit against her and her husband.
Filming for the new season of the Real Housewives of Beverly Hills recently wrapped. The series is expected to return to Bravo later this year.