'RHOBH': Lisa Vanderpump Wants to Talk to Denise Richards After 'Rough Time' on Show
Lisa Vanderpump rose to fame thanks to The Real Housewives of Beverly Hills. The restauranteur was an OG cast member of the Bravo reality series and made it through eight full seasons and part of the ninth season. During her last season, she fled from filming with the rest of her co-stars after serious allegations raised against her. Denise Richards is now going through a similar experience and Vanderpump says she wants to reach out to her.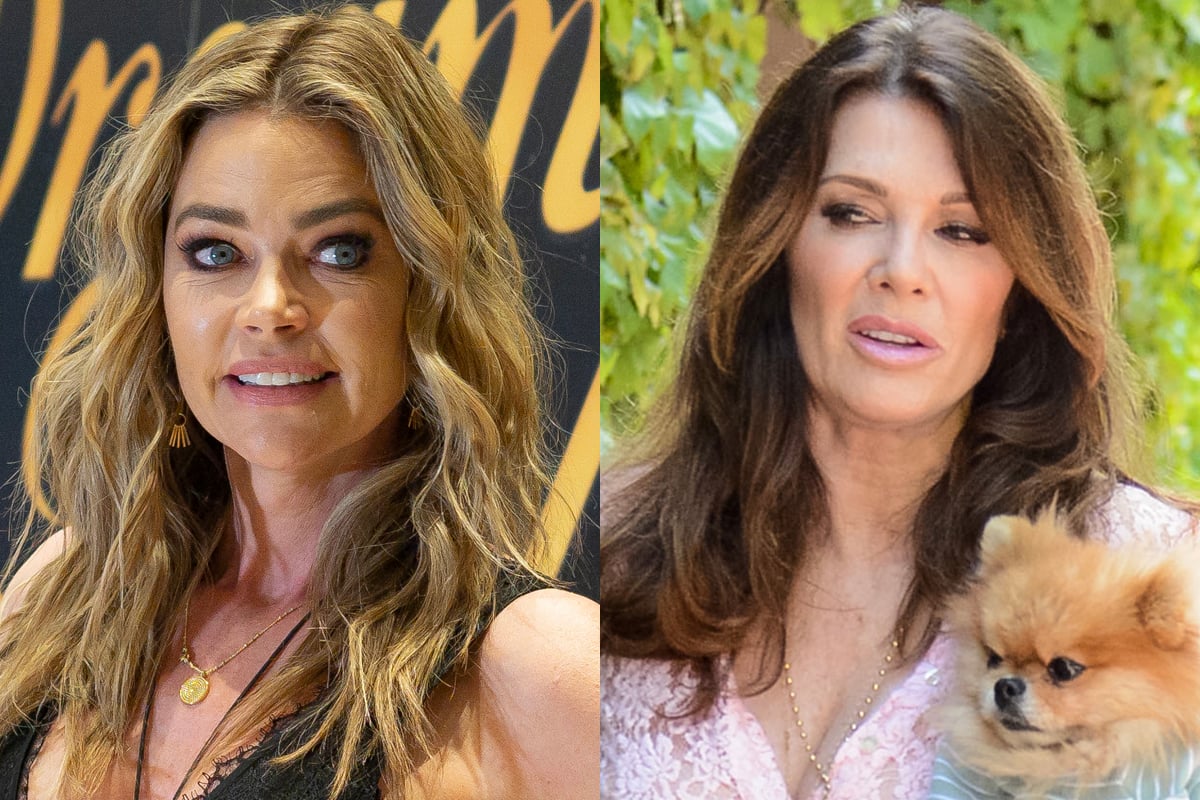 Why is Denise Richards having a hard time?
Richards returned for a second season of RHOBH after joining the cast in season 9. The Wild Things actress had a relatively easy first season as she was mostly not involved in any of the drama. However, everything changed in season 10 when there were several incidents where she has been involved.
In the first part of the show's current season, Richards hosted a party where her kids were in attendance. The ladies started talking about threesomes and her girls overheard the conversation, which Richards said made her daughters uncomfortable.
Some of the RHOBH stars took offense to Richards as she implied they were bad mothers that didn't respect children. Richards's husband got involved, which only made matters worse as the women didn't agree he should talk down to them.
RELATED: 'RHOBH': Lisa Vanderpump Names the Only Ex Co-Star She Would Invite to Her Podcast
What's driving the second half of the season is the bombshell that Brandi Glanville dropped on the girls. The former housewife made a guest appearance and alleges that she hooked up with Richards. When the cast took a trip to Italy, they mentioned it all to Richards, who denied everything.
Fans have called out some of the Housewives for going in too hard on Richards and the whole storyline has become extremely controversial.
Lisa Vanderpump flashback
The way some fans are interpreting the drama on RHOBH is that they feel some are ganging up on Richards, which many recall that's what Vanderpump fans claimed they did to her.
Vanderpump was involved in the "puppygate" scandal which referred to a dog Dorit Kemsley adopted from the former's rescue only to end up in a shelter weeks later. As the show portrayed it during season 9, Vanderpump started doing press to explain the ordeal and control the narrative around her foundation. Some believed Vanderpump was leaking stories to the press and Kyle Richards even confronted her.
RELATED: 'RHOBH': Lisa Rinna Sends 'Warning' to Garcelle Beauvais After Shady Comment About Daughter
After that confrontation, Vanderpump refused to film with the ladies, for the most part, only to quit the show during the middle of production.
There have been rumors that Richards has also threatened to walk off the show if producers didn't cut the scenes where the allegations Glanville raised were brought up.
Lisa Vanderpump wants to talk
Although Vanderpump tries to socially distance herself from the show that made her famous, she has been known to throw darts at her former co-stars. With all the negativity her ex-friends have been receiving, Vanderpump weighed in on the drama surrounding Richards.
"I hear Denise has been having a really rough time, and I always had a great connection with her," she told ET Online.
RELATED: 'RHOBH': Denise Richards Attacked by Co-Stars at Reunion, Star 'Fought Back'
"We have a lot in common, you know, in terms of having adopted children and a huge dog lover. I mean, I would love to speak to her at some point. I hear that she's had a really rough time on it."
The Real Housewives of Beverly Hills airs Wednesday nights at 9 p.m. ET on Bravo.