'RHOBH' Queen Kyle Richards Blasts Lisa Vanderpump on Twitter: 'Move On'
Kyle Richards is the queen of The Real Housewives of Beverly Hills and the last OG of the reality series. The Halloween Kills star and former housewife Lisa Vanderpump have been feuding ever since the "Puppy-gate" fiasco. Now, after Vanderpump commented on a rumor about Richards, the latter clapped back and told her former friend to finally "move on."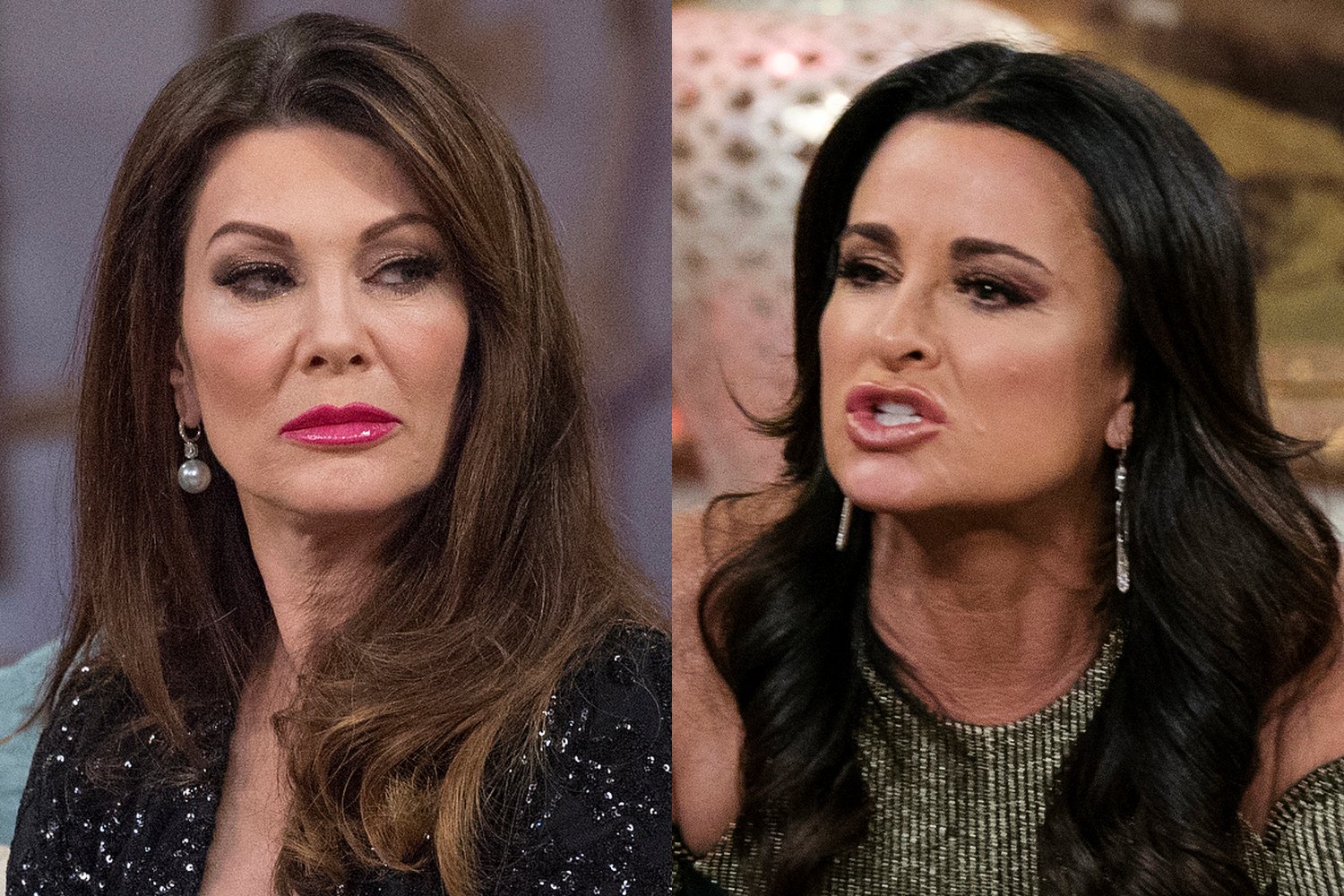 Why did Kyle Richards put Lisa Vanderpump on blast?
Vanderpump loves to boast about how much better she is now without having to deal with the drama that unfolds on RHOBH. However, every time she promotes a new she's involved in like Vanderpump Dogs or Overserved, she ends up talking about her time on the Bravo series. Vanderpump was recently questioned by a fan why she continued to talk about the show. The restauranteur said that she's "asked about it" by reporters and she only answers questions.
This week a Bravo blogger posted a rumor alleging that Richards leaks information about RHOBH to other bloggers on social media. The rumor claims Richards wants to be the top housewife and encourages the Bravo bloggers to tweet negative things about Vanderpump. A fan ended up tagging Vanderpump asking if she had seen the rumor.
"Oh dear…," Vanderpump replied.
A day later, Richards saw Vanderpump's response and couldn't help but reply to her and call her out for getting in the mix of petty drama.
"For the love of God… give it a rest. Replying to any lie out there just to draw attention to it. Move on," Richards tweeted.
RELATED: 'RHOBH' Star Lisa Rinna Lands on 'Days of Our Lives' Spinoff for Peacock Going 'Beyond Salem'
Why would Lisa Vanderpump draw attention to negative tweets about Kyle Richards?
Vanderpump is known to hold on to a grudge and replying to a rumor confirms she still resents Richards. The Pooch Perfect judge knew what she was doing tweeting back at a fan account with an unconfirmed report about Richards. Vanderpump's response would generate attention and put into question if Richards does leak information to bloggers.
This also looks like Vanderpump is trying to spin the narrative that she is not a leaker. Fans may remember that Vanderpump ran out of a scene with former friend Richards after being accused of planting stories regarding "Puppy-gate." Richards assured Vanderpump that she believed the latter was capable of doing such things, which the Vanderpump Rules star found incredibly offensive.
The friendship between Vanderpump and Richards was fractured since then. Although they have both have had run-ins around Beverly Hills, their encounters have not been pleasant.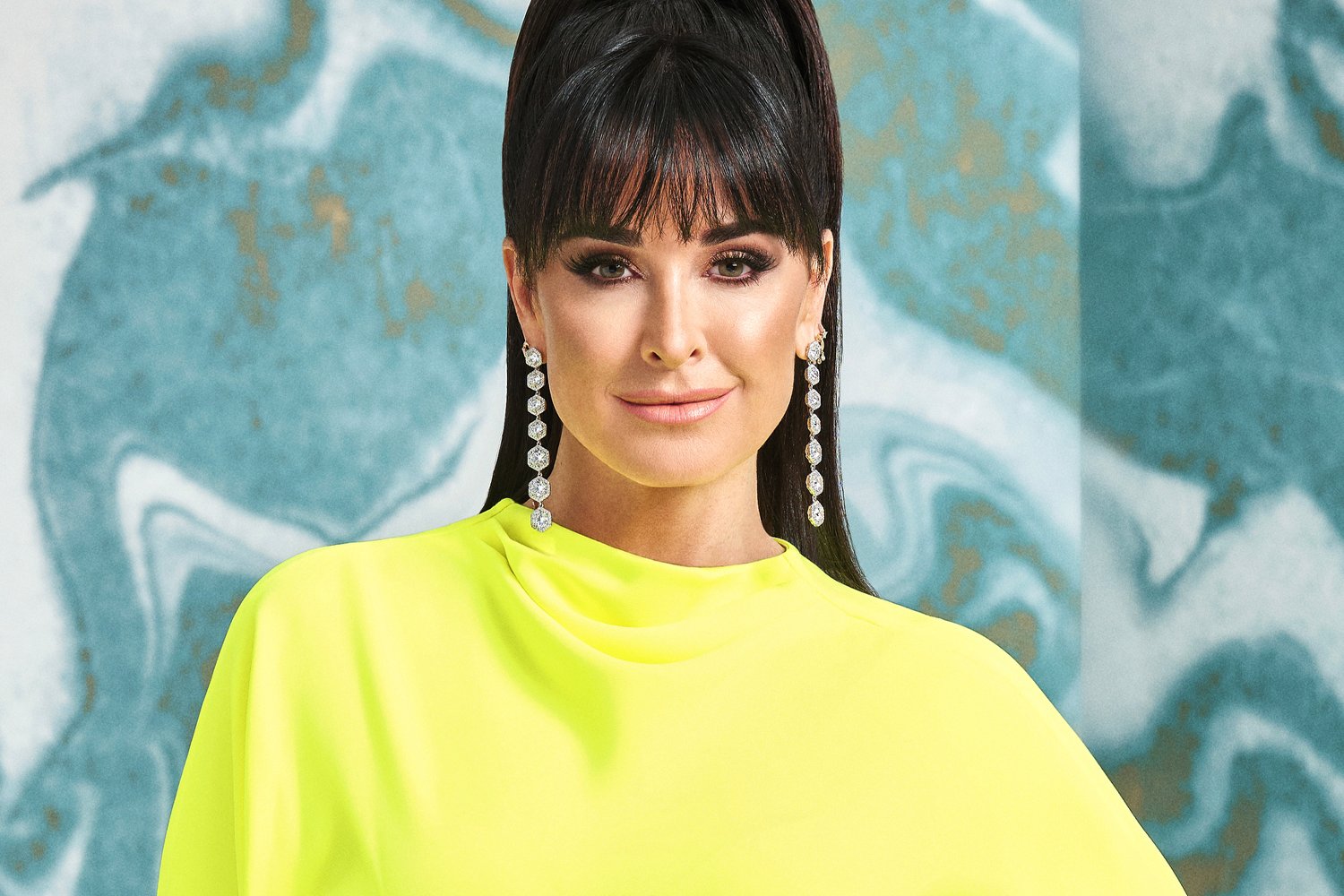 RELATED: 'RHOBH': Star Erika Jayne Reveals Advice Son Gave Her Amid Divorce From Tom Girardi
Lisa Vanderpump had been open to a reconciliation with Kyle Richards
Vanderpump has a podcast and one of the main topics of discussion is RHOBH. In late 2020, a fan asked the reality star if she would ever see a reconciliation with Richards, which felt like she had left the door open at the time.
"I am an advocate for always saying, 'Who knows?' Because I always said I would never do a reality show and here I am, 400 episodes later," Vanderpump said on All Things Vanderpump. "We had a unique chemistry and we did have a lot of fun together but I think it was quite a few seasons that she really, she'd always say, 'Oh I do think she's guilty but I love her and I know who she is.' Well, what kind of friendship is that?"
The future is unpredictable and who knows if Vanderpump and Richards will ever be friends. What is known for a fact is that The Real Housewives of Beverly Hills airs Wednesday nights at 8 p.m. ET on Bravo.