'RHOBH' Salaries: Andy Cohen Said 'I Know What You Make' During the Reunion to Erika Jayne – so What Does She Make?
During the Real Housewives of Beverly Hills Season 11 reunion, salaries were thrust into the spotlight when Erika Jayne told producer Andy Cohen she had nowhere to go if she left ex-husband Tom Girardi. Cohen's response? "I know what you make on this show," he said. So … what does Jayne make on RHOBH? And what are some of the salaries of the other cast members? Also, why would Jayne think she couldn't afford her life on her salary alone?
'RHOBH' salaries: What does Erika Jayne actually make on the show?
One reason why Cohen seemed taken aback was that Jayne doesn't make chump change from being on the show. While Bravo does not openly discuss salaries, some reports suggest she makes about $500,000 per season. Cast members Kyle Richards and Lisa Rinna are also paid the same amount. Dorit Kemsley is paid $100,000 per season.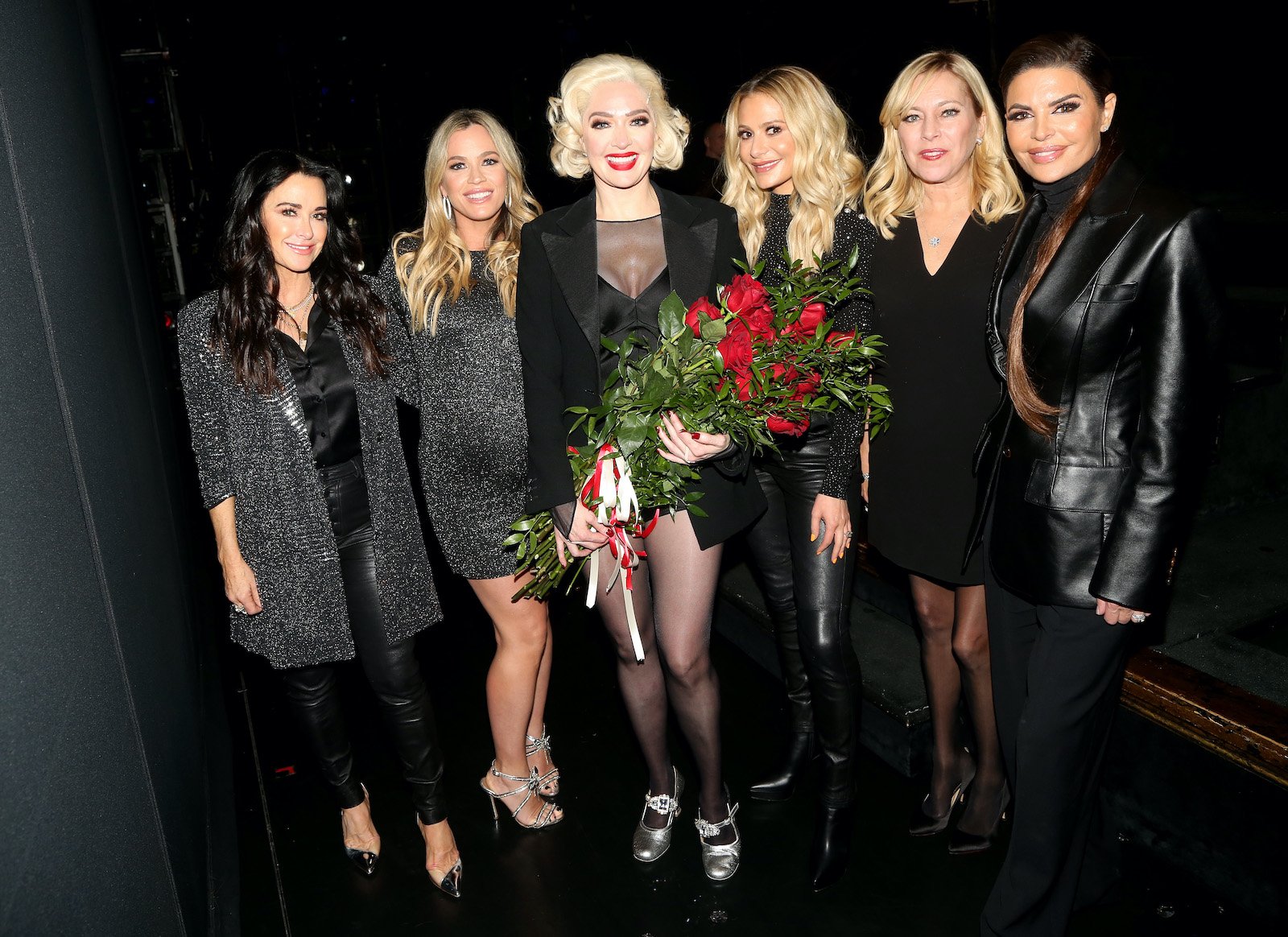 Of course, Jayne and other cast members leveraged the show as a springboard for other career moves. She's written a book, Pretty Mess, has an album, and toured. She also briefly starred in Chicago on Broadway before the pandemic shutdown. According to Celebrity Net Worth, her net worth was $5 million. However, her assets are unclear now that she and Girardi are divorcing and their finances are being investigated.
Erika Jayne's 'RHOBH' salary may not completely cover her spending
One of Jayne's expenses was her lavish glam squad, an expense that Bravo would not cover. One report suggested that Jayne's glam squad expenses amounted to about $500,000 a year – her yearly salary for being on the show. Kemsley reflected on the amount and shared she could never spend that amount of dough on glam, as much as she loves it. "You know, I do spend money on glam, and I love it," she told ET. "It's work for us. Because even outside [filming The Real Housewives of Beverly Hills], we entertain a lot, and I am in the world of fashion and we have lots of parties and events to go to, so I do spend money. But I couldn't even put a price tag on it."
RELATED: 'RHOBH': Former Publicist Witnessed Erika Jayne's Interview That Is 'Kicking Her in the A**' … 'A Little Bit of Karma'
Jayne was also seen spending a considerable amount of money during a trip to Dubai, which was seen on the show. "I remember just thinking like, holy s***, this girl spends money like it's, you know, coming out of the tap and you know, I didn't know," former cast member Kathryn Edwards recalled on the Behind the Velvet Rope with David Yontef podcast.
Could Erika Jayne's spending come back to haunt her?
Jayne's lifestyle was called into question when Girardi faced accusations of embezzling settlement funds meant for plane crash victims' families to line his own pockets. Jayne said she was in the dark. But not everyone, including RHOBH cast members, believes her. "I'm not saying that I think she knew everything," Edwards said.
RELATED: How Much Does Charlie Sheen Pay in Child Support to Denise Richards? And What is His Net Worth?
"I do think that she was aware to the extent that he was spending or where the money was coming from?" she added. "I don't know. And I want to give her the benefit of the doubt to say that she didn't know everything. But if you're spending how much money a month on a card, and I think she knew that the business was paying the card. She's no dummy. I will say that because she has a survivor mentality."
Attorney Lisa Bloom said Jayne's spending habits caught on camera could return to haunt her. During another episode of Behind the Velvet Rope with David Yontef, Bloom agreed that even unaired footage is fair game in the investigation. "Yep!" Bloom said. "Absolutely. You sure can. So they can find out everything they say. You're correct."