'RHOBH': Season 10 Taglines for 'The Real Housewives of Beverly Hills' Revealed
Bravo just released the 'RHOBH' taglines for season 10. The ladies of the Southern California-based franchise are back with an all new intro.
The new season of The Real Housewives of Beverly Hills is only days away. Bravo has treated fans with the release of the season 10 taglines. This year there are seven stars holding a diamond in the opening sequence: Kyle Richards, Lisa Rinna, Dorit Kemsley, Garcelle Beauvais, Teddi Mellencamp, Erika Jayne, and Denise Richards.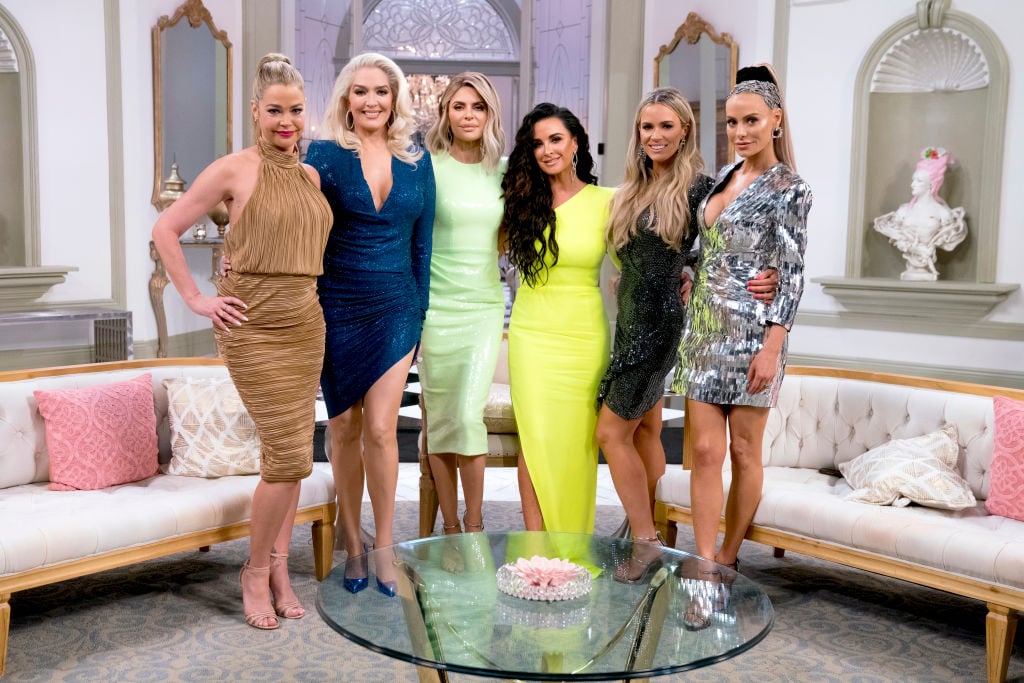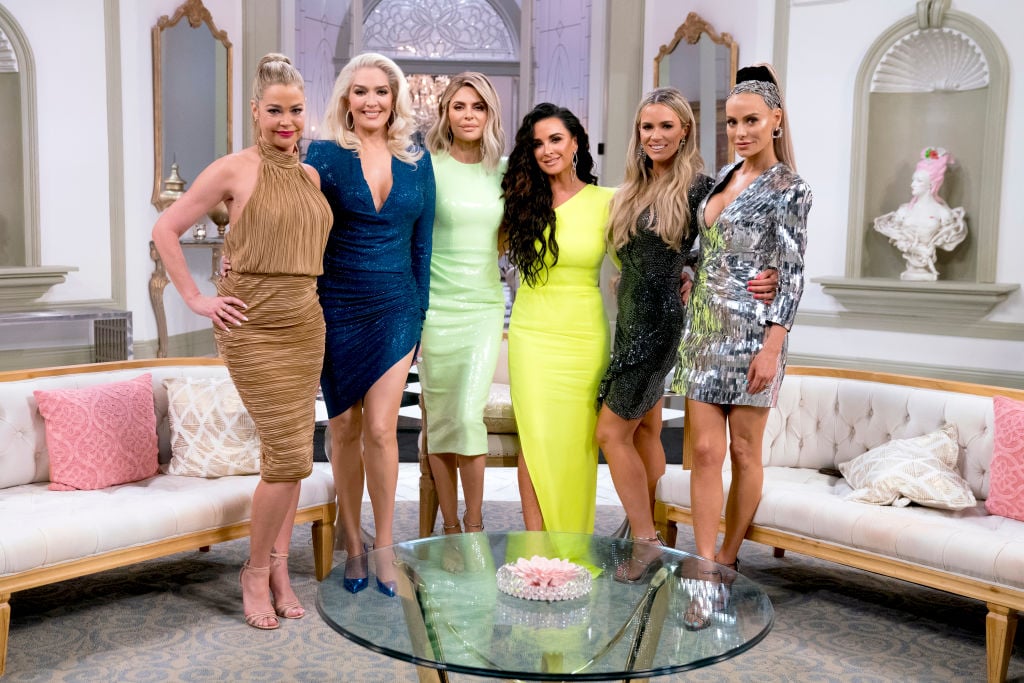 What are the taglines for Season 10?
Richards opens up the intro referencing the ritzy lifestyle of Beverly Hills, but this time she doesn't name the city. "Around here, there's more than just dresses in everyone's closet," she says.
Rinna follows up calling out her dancing routines saying, "The secret to life? Dance like everyone is watching."
Kemsley loves abundance and continued with her line from last year. This year she said, "I won't settle for anything less than everything."
Beauvais, the new housewife, teases her acting career saying, "Life is an audition and honey, I'm getting that part."
Mellencamp, who is pregnant this year, shows up with her baby bump and says, "You never know what to expect when I'm expecting."
Jayne references her Broadway stint on the Chicago musical by saying, "Break a leg? Not in these heels honey."
Lastly, Denise touches upon a sexual innuendo saying, "My life may not be a fairy tale, but I'll always get a happy ending."
Kyle Richards dishes on new additions
Beauvais is one of the new additions to the RHOBH cast in season 10. Another star joining the lineup is Sutton Stracke, although she was announced as a full-time Housewife, she is ultimately a "friend of."
When Richards made an appearance on Watch What Happens Live, host Andy Cohen asked the last OG of the franchise what her thoughts were of them.
"I think they were great! They're great additions to the show," Richards said on the After Show. "I'm really excited for you to see them all and I've gotten really close to Sutton more so than Garcelle. She was doing, you know, another show at the same time, too, but they're both great additions, so I'm excited to have them on the show with us." 
During her same appearance, she was also asked about the last time she saw Lisa Vanderpump, who left during the middle of the season 9 production.
"I [saw] her twice at Neiman Marcus and once… It's just so hilarious. The second time I saw [Lisa] she didn't see me and I sort of like hid, to be honest. But this last time I saw her at a restaurant," Richards answered.
The encounter was a little awkward for Richards. Shen then said that she gave Ken Todd, Vanderpump's husband, a hug, but he got weirded out by it.
"I said, 'Hello,' and to be honest, she was just, you know, short," Richards shared. "Then Ken came up after and I stood up and I gave him a hug and he said, 'Why are you giving me a hug? I kicked you out of our home.' And I said, 'I can still give you a hug, Ken. I do care about them but that was the last time I saw them."
The Real Housewives of Beverly Hills premieres on April 15 at 8 p.m. ET on Bravo.