'RHOBH' Season 11: Erika Jayne Investigators Confirm They Will Be 'Transcribing Every Word' She Has to Say
Real Housewives of Beverly Hills star Erika Jayne is in the middle of a divorce from her husband, Thomas Girardi. At the same time, the 81-year-old lawyer is in debt to "hundreds of clients" amid claims that his law firm owes millions in settlement money.
According to investigators who are trying to trace the missing money, they'll be "transcribing every word" Erika Jayne says during season 11.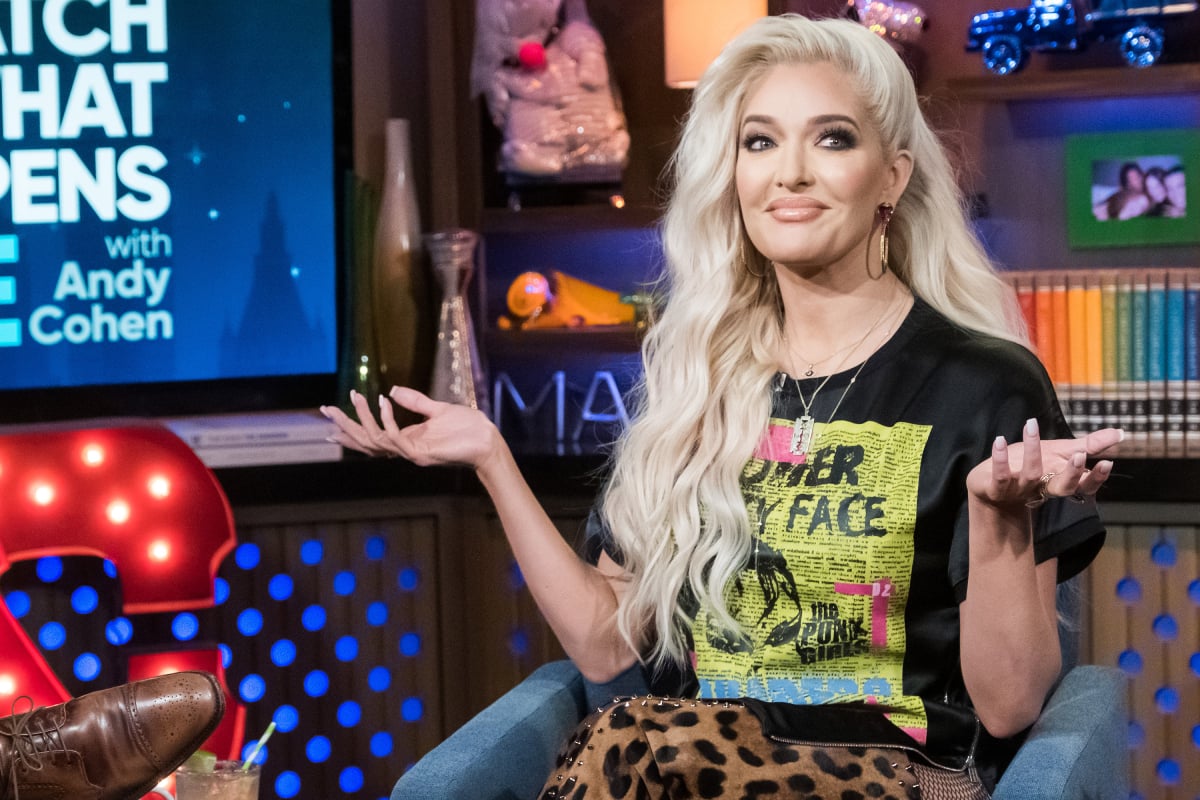 'RHOBH' season 11 will highlight Tom Girardi's embezzlement case
Erika and Tom split last November after 20 years of marriage. And according to The Daily Mail, season 11 of RHOBH will highlight both the divorce and Tom's embezzlement case.
Fans will reportedly find out that things are even worse than they seem, as he allegedly owes at least $26 million in settlement money to his clients.
What's more, Tom is in a court-ordered conservatorship under the legal guardianship of his brother because he's been diagnosed with Alzheimer's disease. The octogenarian also claims to have no money.
Lawsuit trustees are investigating Erika Jayne's finances
While Tom and his finances are the main focus of the embezzlement case, the RHOBH star is not out of the woods just yet. Two of the bankruptcy trustees in the lawsuit have hired Beverly Hills attorney Ronald Richards to investigate Erika's finances.
The reason being that Thomas has been accused of hiding his assets from his creditors. Apparently, they think the attorney has been transferring assets to his estranged wife.
"We will be transcribing every word. The show does not provide immunity to its talent." Richards tweeted.
Erika Jayne is known for her lavish lifestyle
As fans know, Erika is a pop star and best-selling author who isn't shy about her lavish lifestyle. She loves glam squads and trips on private jets to exotic locales, and a good portion of that luxury is funded by her husband.
Now that a lawyer has been hired to investigate her finances, Erika is trying to stop the proceedings. She filed an objection in an attempt to stop Richards' investigation with claims that he is biased.
RELATED: 'RHOBH': Erika Jayne Has 'Emotional' Season 11 Ahead Due to Divorce and Sutton Stracke
The RHOBH star also claims that hiring Richards is a conflict of interest since he is currently representing clients who have lawsuits filed against Tom.
The 'RHOBH' star says everything is a gift
In Erika's filing, she claims that all of her property — with the exception of a few "household items" — are gifts from her husband. Because of this, the RHOBH star is arguing that she's entitled to keep it all.
According to The Los Angeles Times, if approved by the judge, Richards and another attorney will essentially become "bounty hunters" who are looking for any money or assets that Tom transferred to Erika unlawfully. And, they get to keep up to 45 percent of what they seize.
"If she wears a $150,000 ring, the victims are going to say, 'That is my diamond,' If she is going to wear a $10,000 blazer, they are going to say, 'That is my blazer,'" attorney William F. Savino said. "If I am a victim, I am going to want her chased to the ends of the Earth and pushed off."
Erika Jayne claims to know nothing about her husband's legal problems
Tom testified in September that his cash and stock portfolio that was once valued at more than $100 million is now gone. Trustees have started liquidating assets, including ownership interest in two private planes. They've also put the couple's former Pasadena mansion on the market for $13 million.
But according to Erika, she had no knowledge of her husband's legal problems. In a preview clip for the upcoming season of RHOBH, she says that "no one knows the answer" to where the missing millions are, except Tom.
Real Housewives of Beverly Hills airs Wednesdays on Bravo.