'RHOBH' Season 11: The Real Reason Kyle Richards Got a Nose Job
Real Housewives of Beverly Hills is back for season 11, and the cast looks very different. In more ways than one. This season features newbie Crystal Kung Minkoff.
Sutton Stracke was also promoted to a main cast member, and Kathy Hilton joined the cast as a "friend" of the Housewives. Kyle Richards has a new look after getting a nose job. And many fans are wondering — what's the real reason she had the procedure done?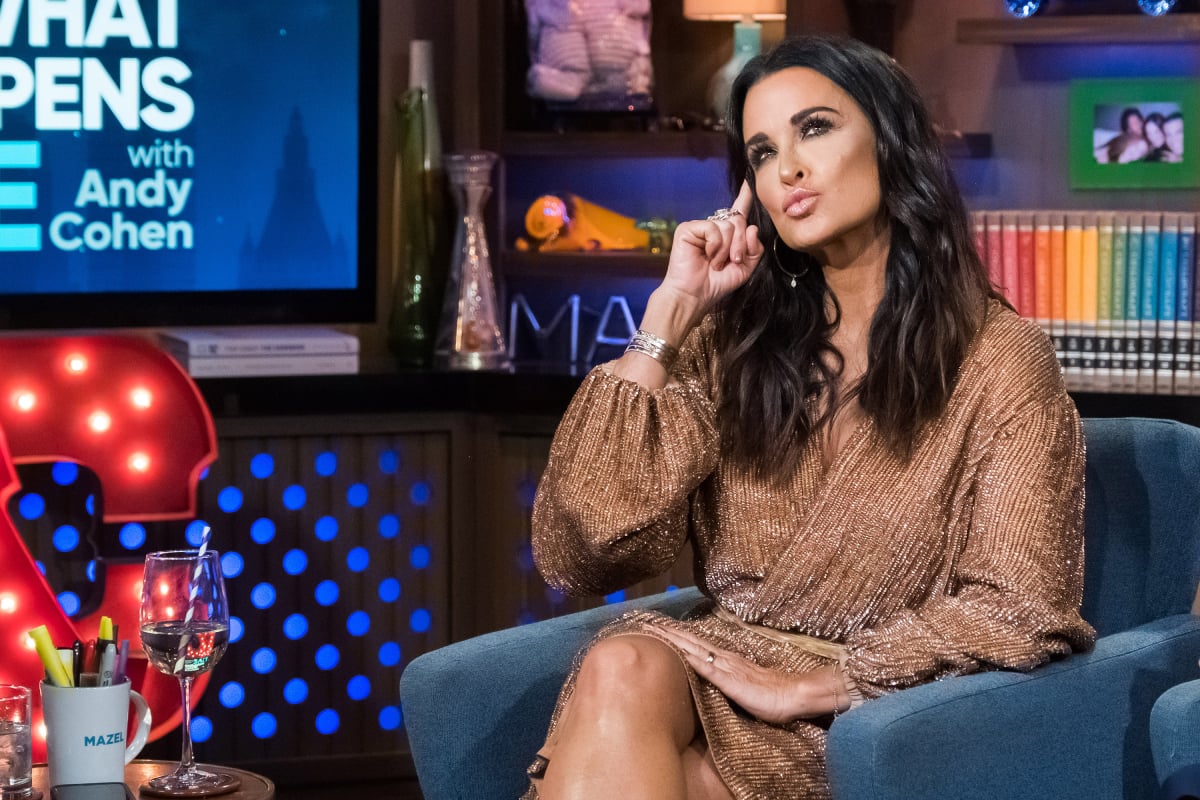 Kyle Richards' sister is already a big hit on 'RHOBH'
Kyle has been part of the RHOBH cast since the Bravo reality show premiered in 2010. But season 11 is the first for her sister, Kathy. Already, fans can't get enough of the lady also known as Paris Hilton's mom.
She already provided plenty of entertainment in the premiere. She not only mispronounced Dorit Kemsley's name, but she also admitted to practicing dentistry on small children.
Fans have already voiced their approval on social media. They also can't get over how young she looks in her confessional footage.
"Wait, is this Kathy Hilton??" one shocked fan wrote in the comments of a clip from Kathy's confessional.
The season opened with Kyle Richards bandaged up in bed
In the first scene of season 11, Kyle was all bandaged up and in bed when Lisa Rinna came over to check up on her. Kyle confessed that she was having a good time eating soup and doing some online shopping. However, she didn't remember what she had bought because of the post-op medications.
According to the surgeon who performed Kyle's rhinoplasty — Dr. Grigoryants — the procedure will slow down aging for Kyle and it "took 10 years" off of her. But keeping a youthful look wasn't the real reason Kyle got a nose job.
The 'RHOBH' star was injured on a movie set
As fans know, Kyle isn't just the star of RHOBH. She's also been a working actress since she was a child when she starred on Little House on the Prairie. Recently, Kyle shot the movie Halloween Kills with Jamie Lee Curtis. Which is set to hit theaters in October.
However, on the set of the film, Kyle had a minor accident. She says that "something flew back and hit me in the face." Kyle wanted to continue working, so she didn't say anything about what happened. Instead, she filmed her scenes. And once the movie wrapped, she turned to a cosmetic surgeon for help.
Kyle Richards posted before and after photos online
To let fans know exactly what happened, Kyle posted before pics on her Instagram Story to show the broken bone in her nose. She also showed some post-op images to let fans know what her nose looked like as it healed.
Many fans commented about how different Kyle looks with a new nose. However, the general consensus among fans was that Kyle's "new nose looks amazing."
Her feud with former 'Real Housewives of Beverly Hills' star Lisa Vanderpump continues
More than a year after Lisa Vanderpump's RHOBH exit, she and Kyle are still feuding. After the season 11 premiere, Kyle appeared on Watch What Happens Live with Andy Cohen and gave her side of the story about a supposed prank that LVP recently pulled.
Kyle and Lisa were recently in a Beverly Hills restaurant at the same time, and Lisa apparently sent her bill over to Kyle's table.
"I was at dinner with one of our producers and she sent a bill over," Kyle explained. "She likes to look at Twitter and all that and see what people who don't know us say, and everyone thought 'Oh you can't take a joke.'"
Kyle added that Lisa is always "so rude" every time she sees her, and she refused to pay the bill which was for more than $130. Kyle originally thought Lisa had pulled a dine and dash, but Lisa produced a receipt.
"I guess after they let her know it wasn't paid and she paid," Kyle said. "I wouldn't doubt that she would pay eventually, but she did leave and wanted the bill paid."
Real Housewives of Beverly Hills airs Wednesday nights on Bravo.