'RHOBH' Season 12: Kathy Hilton on Her 'Feud' With Sister Kyle Richards — 'I Should Have Never Said Anything'
The 'Real Housewives of Beverly Hills' Season 12 trailer added fuel to the rumors that Kathy Hilton and Kyle Richards are feuding again.
Real Housewives of Beverly Hills Season 12 has arrived. So fans will finally find out what caused the latest "feud" between sisters Kathy Hilton and Kyle Richards. Rumors have been swirling for weeks that Kathy and Kyle had another falling out — and the season 12 RHOBH trailer added fuel to that fire.
Both sisters recently spoke about their latest rift ahead of the season 12 premiere, and Kathy admits that she "should have never said anything."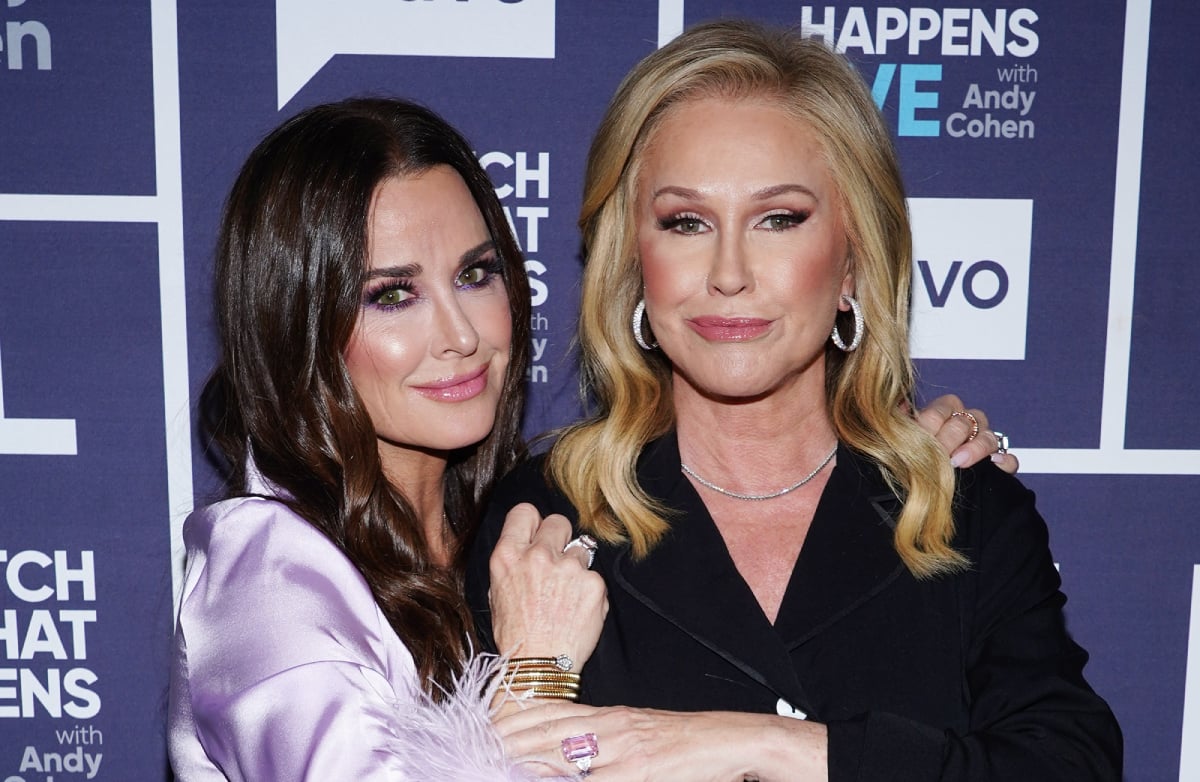 The 'RHOBH' Season 12 trailer saw Kathy Hilton and Kyle Richards at odds
Kathy agreed to join the season 11 RHOBH cast as a friend of the show after she and Kyle finally squashed their decade-long feud. She's back again for season 12, but this time it looks like the sisters are once again at odds with each other.
At the end of the trailer, there was a clip featuring Kathy, Kyle, and Lisa Rinna that had fans believing another feud was brewing.
Tensions were high as Lisa tells Kathy: "You said some things about this beautiful sister of yours. I'm sorry, Kathy, you're not going to get away with it."
Then, Kyle tells her sister, "I feel like you hate me or something. How could you say those things?"
Kathy Hilton admits she 'should have never said anything' about the 'feud'
After the promo dropped, Kathy told Entertainment Tonight that she wasn't speaking to one of her co-stars. Of course, fans immediately concluded that she was talking about Kyle. But now, Kathy admits she shouldn't have said anything.
"You know, we're sisters and we all enjoy each other when we're together," Kathy told E! News. "I don't want to give away the storyline. I should have never said anything to anyone about my sister Kyle, or anyone."
Kathy added that she was still friendly with Lisa after filming season 12, and once again stated that she "should not have said anything." The mom of Paris and Nicky also confirmed that she would be in attendance at the season 12 reunion taping, saying "You better believe it!"
'RHOBH' OG Kyle Richards reveals why she wasn't at her sister's birthday party
Another small detail that had Real Housewives of Beverly Hills fans convinced that Kyle and Kathy were feuding was the fact that Kyle didn't attend Kathy's recent birthday party. However, Kyle insists there was "no boycott" of the party. Instead, she says she was filming and couldn't make it.
"I was actually filming, as a lot of people don't realize, when we wrap the show, which we call primary shooting, when we're not filming together anymore, we do interviews up until even after we film the reunion," Kyle told Tedi Mellencamp and Tamra Judge on their Two T's in a Pod podcast.
"So I did not wrap until 7:30 that night and the dinner started at 7. I had nobody home to watch [daughter] Portia [Umansky]. I wouldn't have gotten there til 8:30 something. I would have missed the whole thing. So I had to last-minute say I'm not going to be able to make it."
Season 12 of Real Housewives of Beverly Hills premieres May 11 on Bravo.