'RHOBH': Sonja Morgan From 'RHONY' Gets Shady Toward Dorit Kemsley
Does Sonja Morgan from 'RHONY' really not know who Dorit Kemsley from 'RHOBH' is?
Luann de Lesseps and Sonja Morgan from The Real Housewives of New York City didn't hold back when they watched a throwback episode of The Real Housewives of Beverly Hills.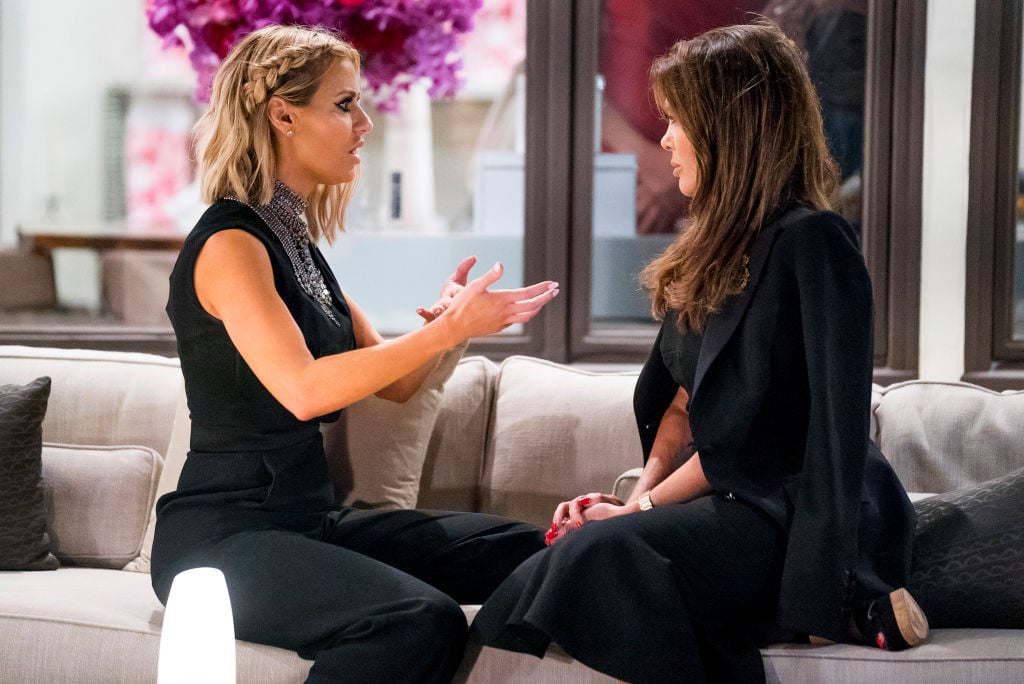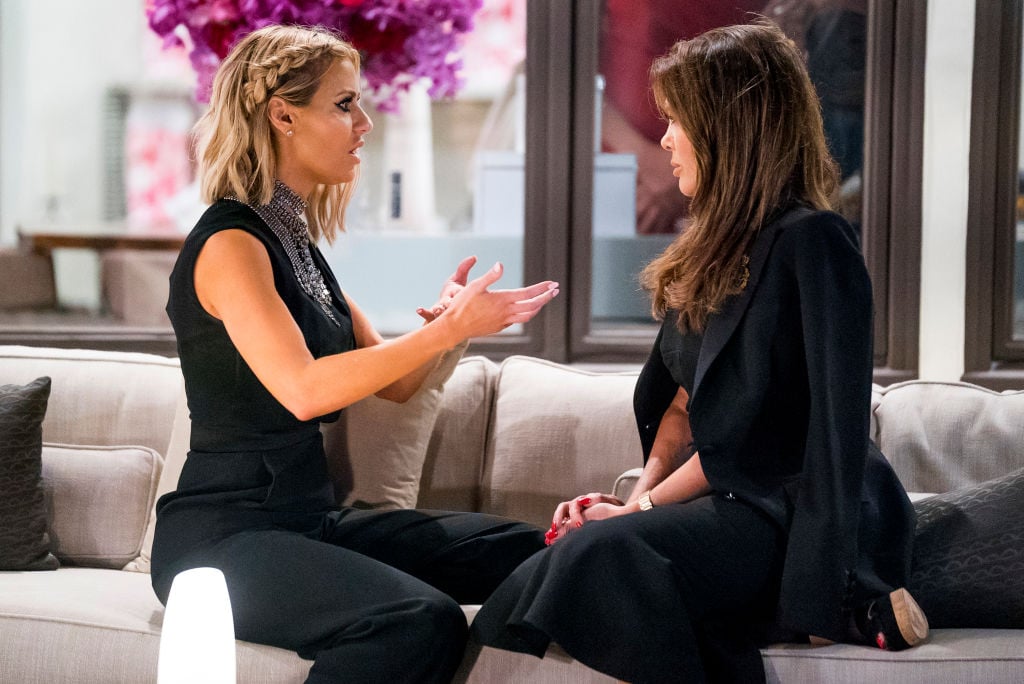 The featured episode centered on Dorit Kemsley's Bella Magazine cover party, held in New York City. Both de Lesseps and Kemsley seemed blasé about being on the cover of the magazine, because who hasn't been on the cover?
When Lisa Vanderpump remarks about how she'd already graced the cover, de Lesseps recalled being at the launch party. Kemsley tells Vanderpump she's following in her footsteps being on the cover. But then Morgan adds, "Those are some big shoes to fill! I wouldn't say I was following in LVP's footsteps!" she says laughing.
Dorit? Dorit who?
Morgan seems to be confused as to who Kemsley is during the episode too. As Kemsley talks, Morgan shouts, "What's this girl's name? LVP text me! What is her name?" Kemsley has been on RHOBH for about four seasons.
"Everybody's been on Bella so when they asked me I politely declined," Morgan adds. Morgan also shared that she and Teddi Mellencamp sat together during Josh Flagg, from Million Dollar Listing Los Angeles' wedding. Morgan adds that she misses Flagg too.
Finally, Kyle Richards says Kemsley's first name during the episode. "Oh! That's the girl's name! Dorit!" Morgan exclaims. "I've heard of Dorit. I didn't know that was her." Morgan also has some advice for Kemsley. "Tread lightly with LVP! You don't wanna get beheaded!"
She then lumps Kemsley in with Ramona Singer
Kemsley discusses a feud she's in with Richards. Morgan and de Lesseps laugh because Vanderpump looks annoyed and maybe a little bored with the discussion. "I don't trust this at all Lisa! Spit it out," Morgan urges Kemsley. Morgan also bursts into laughter agreeing with Vanderpump that Kemsley's best and worst quality is that she talks a lot. "Lisa give me a call, let's have lunch. It's been a while," Morgan says.
But when the conversation leads toward hearsay about who said what, Morgan made an observation where she compared Kemsley to Ramona Singer. "Oh my God I should put Dorit together with Ramona and they can dig a hole together," Morgan remarks. "And I'll throw the dirt on top with LVP. Even though I love Ramona."
She then urges Kemsley to just stop talking. But then adds, "Dorit's fun!" Kemsley says she feels better and a weight has been lifted off of her shoulders. Then de Lesseps snarks, "I'm so glad a weight has been lifted off of Dorit's shoulders so she can look fabulous in her Bella Magazine cover."
'RHONY' returns next week
Bravo put the brakes on both RHONY and RHOBH so editorial teams could finish editing the series. Both series were getting seriously heated and then viewers were left with no new shows for a few weeks.
Executive producer Andy Cohen explained why the shows took a pause. "Taking a teeny hiatus due to Covid. Takes longer to edit the show now, but it'll be worth the wait…." he tweeted. While RHONY returns with a new episode on Thursday, July 2, RHOBH won't be back until Wednesday, July 8.