'RHOBH' Star Lisa Rinna Shades Lisa Vanderpump After Suspended Restaurant Report
Lisa Rinna didn't miss an opportunity to make a dig at her former 'RHOBH' co-star Lisa Vanderpump after it was reported one of her restaurants was suspended.
Lisa Vanderpump infamously clashed with her The Real Housewives of Beverly Hills co-star Lisa Rinna. As Vanderpump became the center of a report that alleged her PUMP restaurant had been suspended, Rinna didn't miss the opportunity to take a jab. The latter remembered a shady moment from the past that was the perfect throwback for fans.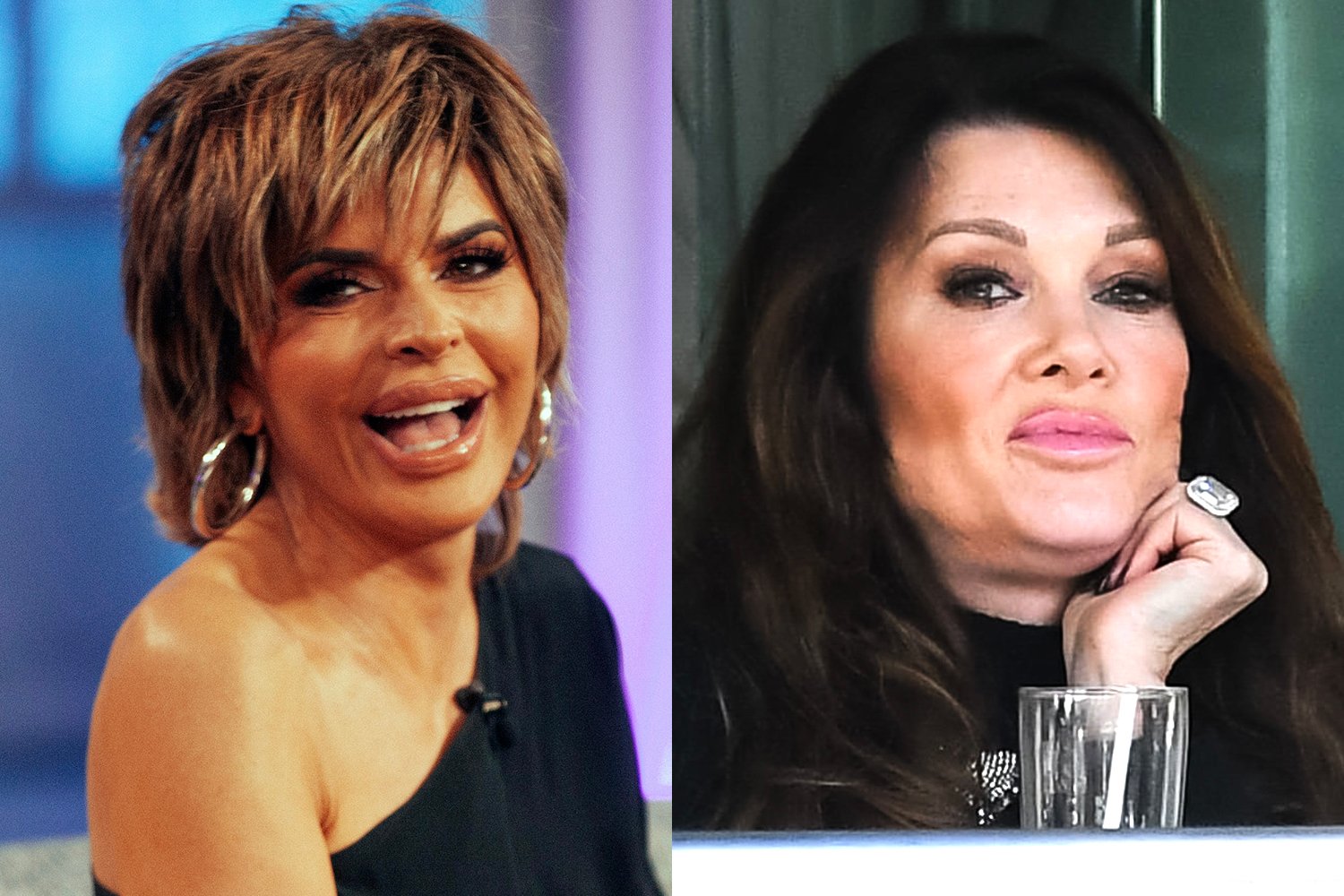 Why is Lisa Vanderpump's restaurant suspended?
Vanderpump is facing new allegations that one of her popular restaurants has been suspended. PUMP, the lounge, and bar in the heart of West Hollywood have reportedly been closed throughout most of the pandemic, according to The Sun, which also claims it'll remain shut "indefinitely."
The report sheds light on alleged business records from the California Franchise Tax Board that state when restaurants have this status it's because they have failed "to file tax returns, failure to pay taxes and/or failure to pay penalties/interest." However, the publication also informed that there was a filing on February 2 of this year but the "suspended" status had not been changed.
After the news was published, the reality star fired back at the publication and clarified the situation.
"Just shut up," she tweeted. "Taxes were delayed because everybody was working from home and restaurants were closed. At least it wasn't in Chapter 11 like 10,000 others that have closed across America."
Vanderpump also replied to a fan that noted that PUMP had, in fact, been open during the pandemic, despite The Sun's reporting.
Later in the week, Vanderpump tweeted again to clear up the tax situation with all of her fans.
"Apparently, I have got to the bottom of it," she tweeted. "It was $250 filing fee from 2016. So important, worthy of a headline… said no one ever. Geez, 10,000 restaurants have closed for good… so sad."
Vanderpump also retweeted a fan reporting that PUMP was scheduled to open its doors on Wednesday, March 17, just in time for St. Patrick's Day.
Lisa Rinna throws shade at former co-star
Rinna and Vanderpump infamously didn't get on during their time on RHOBH. When Andy Cohen taped his Watch What Happens Live show in Los Angeles, the cast of the reality series was invited. After the report of Vanderpump's restaurant, Rinna shared a throwback video of that special night.
In the clip Rinna shared, Vanderpump shaded the former for "selling dusters and diapers." Vanderpump thought she had won that bout but Rinna came back with a mic drop that left the restauranteur completely speechless.
"Guess what honey? Do you know how much I've made on those dusters and diapers? A lot more than your restaurants, I am sure," Rinna said to an uproar of gasps from the audience.
On the Instagram post caption, Rinna added: "I feel like this is aging really well. I love a shady boot moment, don't you?"
In 2020, Vanderpump announced she was closing one of her restaurants in Beverly Hills.
"Although there have been many untrue articles in the past week or so about the reasons for closing Villa Blanca, we are indeed going to be closing up our doors for good," she told Daily Mail.
Vanderpump cited that the reason she was shutting the doors of Villa Blanca was due to the landlord's unwillingness to renegotiate her lease as the restaurants was forced to close due to the pandemic.
After the announcement was made official, Rinna also threw shade toward Vanderpump by reposting a meme.