'RHOBH' Star Lisa Rinna Shares Heartbreaking News About Her Mother Lois
Lisa Rinna is one of the stars of The Real Housewives of Beverly Hills. The Melrose Place alum has been holding a diamond since season 5 and has given fans a peek into her life throughout the years. One of those special characters that Rinna introduced to viewers was her mother Lois. She became a fan favorite and people always looked forward to seeing scenes with her on the show. Knowing that Lois is such an icon, Rinna took to Instagram to share some sad news about her mother that has all fans united in thought.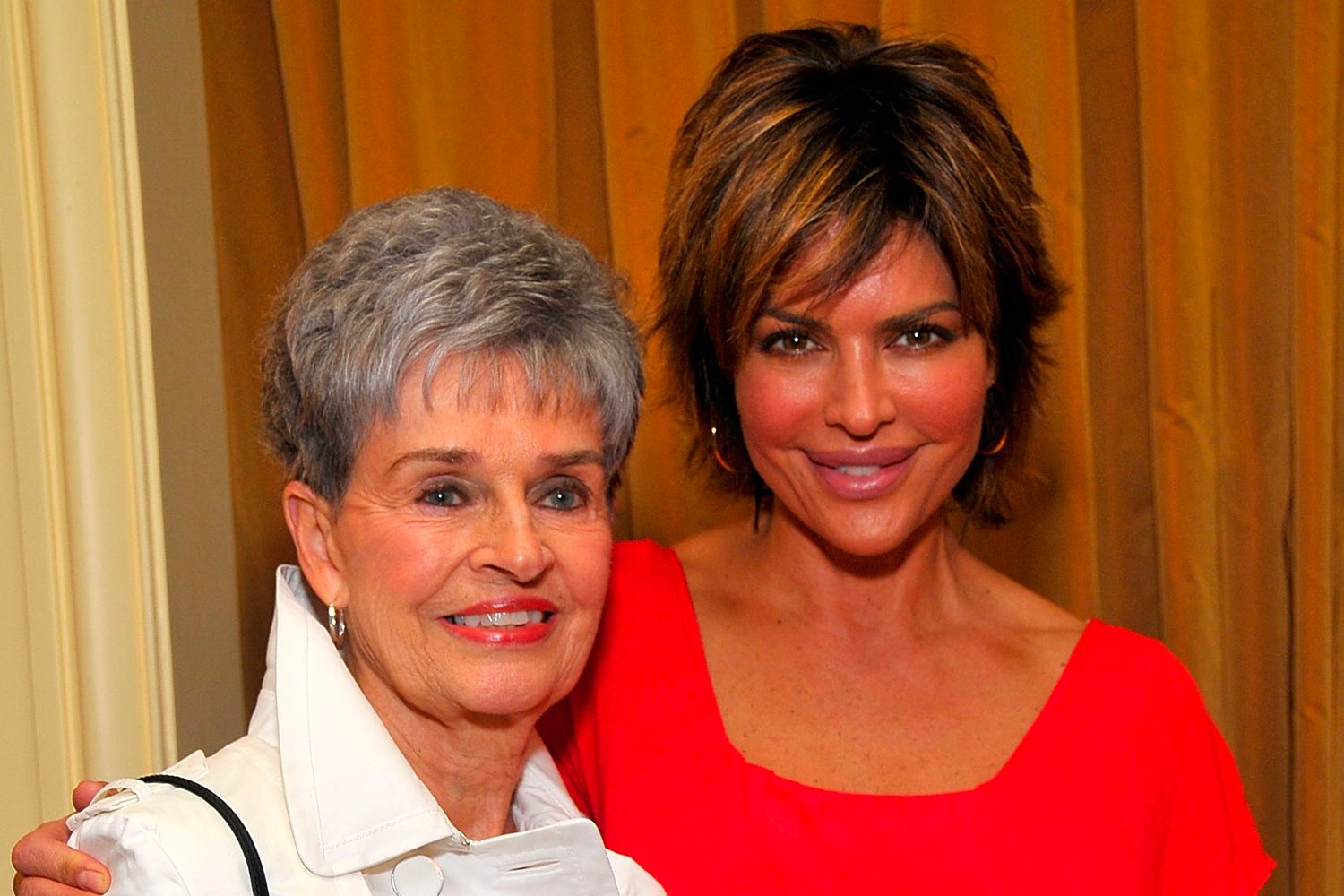 What happened to Lois Rinna?
Rinna's mother made multiple appearances on RHOBH throughout the years. Lois was an absolute delight to viewers as she was proof of a strong and resilient woman. Although Lois had not appeared much in the latter seasons of the Bravo reality series, fans always asked Rinna about her mom. Due to the pandemic, seeing Lois in person had become complicated throughout 2020 but Rinna kept in touch with her virtually. The actor had not updated fans on Lois in a while, until the night of Nov. 10 when she shared some heartbreaking news.
"I know how much you appreciate and LOVE Lois so I need to tell you that she has had a stroke, I am with her now, So lets celebrate her and send her so much love while she transitions," Rinna posted on Instagram. "I was so conflicted to share this very very sad news with you, but I know you would want to know."
Rinna's statement was a caption in a video where Lois is seen dancing freely, just like her daughter often does on social media.
Fans show their support to Lisa Rinna
After Rinna made the post and shared the news, the outpour of support came through showing the love that they have for Lois. Among the people commenting were fellow Bravo stars that sent their best wishes to Rinna during this difficult process.
"Love you, Lisa. We all love Lois so much. Please give her a kiss for us. Sending love & prayers," RHOBH co-star Kyle Richards said.
"Sending so much love to Lois and to you and your family," Eileen Davidson, and former RHOBH star, commented.
Rinna's daughter, Amelia Gray added, "Love you nana, forever."
Former RHOBH star Teddi Mellencamp said, "we love you Rinna and Lois! You are all in our prayers."
The Real Housewives of Dallas alum Stephanie Hollman said, "Keeping her in my prayers."
"Sending a big hug to you and your family … she is beautiful …God bless her," a fan replied.
"My prayers are with Lois at this time, please keep us updated on her condition. Tell her we all love her and want to see her up and dancing soon," a follower added.
"I'm sad for you Lisa, losing a mom is the hardest thing. Sending love," an Instagram user commented.
"Lois will forever be an iconic legend. What a life she lived. Love that woman and love you," another fan mentioned.
The Real Housewives of Beverly Hills Season 12 is currently in production and this devastating news will most likely be mentioned when the show returns in 2022.