'RHOBH': Sutton Stracke Is so Rich, She Insisted on Flying Her Piano to Her New Home
Lisa Rinna from The Real Housewives of Beverly Hills gushed about her friend Sutton Stracke's wealth.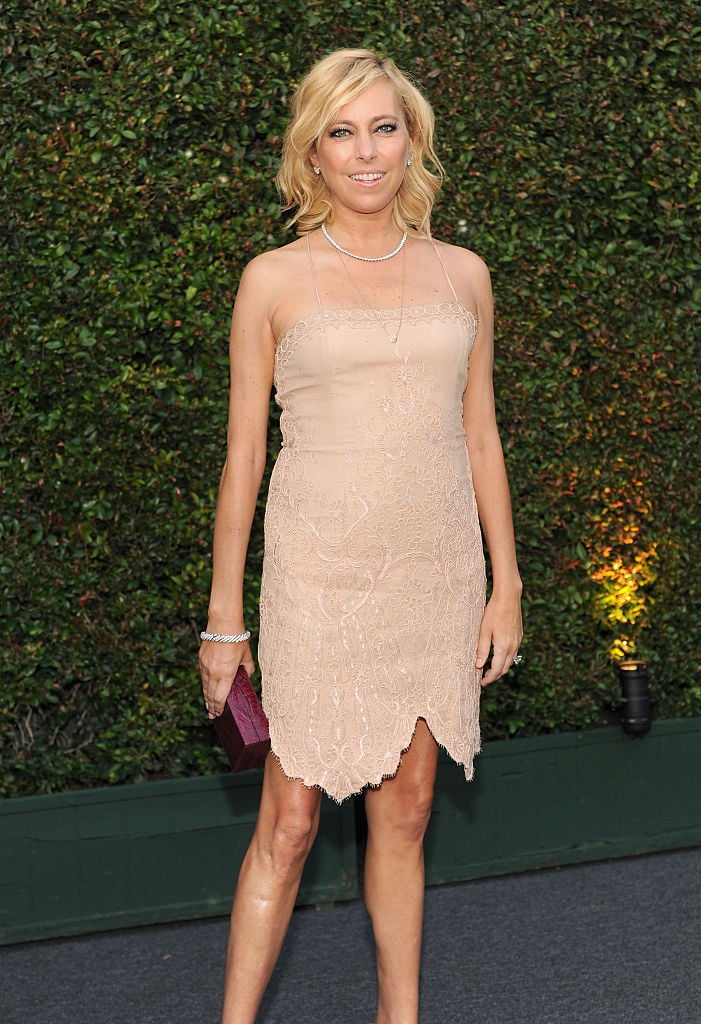 "What does it say about Sutton that Dolce & Gabbana make a one of a kind piece for her?" Rinna asked in a confessional. "It says that she's rich, honey! She's-a-rich!" Cameras followed Rinna and Stracke to Dolce & Gabbana where Stracke explained that the designers created a crown for her when it was her birthday.
She also tried on some serious couture, which Rinna insisted the rest of the women don't do. "And she buys couture," Rinna said during that first episode. "And none of these other ho's do."
Strake recently shared that she wasn't exactly comfortable hearing Rinna spill about her money. "The money part was uncomfortable. But, like me being on a [charity] board or something like that, that's really nice," she told Bravo's The Daily Dish. "But, I think, she's just kind of counting me as [the] real deal. I am very uncomfortable talking about finances." Still, Stracke does have a few habits only wealthy people can afford.
She's not going anywhere without her piano
Stracke dished on the Behind the Velvet Rope with David Yontef podcast about being on the show but also her life. She revealed that she was born and raised in the south and that dance and ballet were her passion. Stracke got married when she lived in New York. However, 9/11 occurred so the family relocated to Augusta, Georgia. But when her husband was transferred to London, there was one thing she simply couldn't live without.
"So we all moved to London," she recalls. "Including my baby grand piano. Crazy, I know. But I can't not have my piano with me. And so we took the piano to London and then a year and a half later moved to California."
She shared that the piano made the additional move too. "It was so funny when we moved to California, I had it cleaned and re-done because the move is a lot for the piano," she says. "He was cleaning out the piano and my son's Shrek toothbrush he had learned to put it in the thing and kick it into the strings because the notes were sounding funny." Turns out, it was only a Shrek toothbrush.
Always at The Carlyle
Stracke also maintains her apartment on the Upper East Side in New York City. "It's a great apartment," she says. "It's a sweet apartment it's not crazy, I'm not there all the time. But it's a great apartment. In fact, I've been missing it especially now. Somebody posted the picture of the tulips on Park Avenue, and my apartment is on Park Avenue and I'm like, 'I miss them, I want to go see the tulips.'"
She also shared she used to stay at the iconic Carlyle Hotel. "Before I bought an apartment in New York I always stayed at The Carlyle so I got to know them really well," she shares. "I was really sad when the concierge left. And I loved him and he took such great care of me."
The Carlyle Hotel is one of the higher-end hotels in Manhattan. It was Princess Diana's favorite and stars like George Clooney and Jack Nicolson are known regulars. Rooms range from $500 to more than $1,000 a night for a regular room. A premier suite can cost close to $5,500 per night. However, suite rates can go even higher. The suite Princess Diana favored can go for $8,000 a night. A stay in The Empire Suite can be as high as $20,000 a night, Newsweek.reports.