'RHOBH': Sutton Stracke Reveals Her Biggest Regret This Season
Sutton Stracke reflected on her biggest regret from The Real Housewives of Beverly Hills and all roads lead back to Crystal Kung Minkoff. Stracke had massive tension with Minkoff and she regrets interrupting her during their conversation about race. Stracke later apologized to Minkoff on Instagram, admitting she was wrong to not allow Minkoff to fully express her thoughts on the topic.
What were some misconceptions of Sutton Stracke this season of 'RHOBH'?
Stracke said there are a few misconceptions of who she really is as a person. "Well of course I regret interrupting Crystal," she said on the Behind the Velvet Rope with David Yontef podcast. "It's a huge regret and it doesn't represent who I am as a person. And I'm just very sorry for that moment. And it was not a proud moment for me. And I think to learn that humility was a great lesson for me." But she added that interrupting Minkoff was her only regret.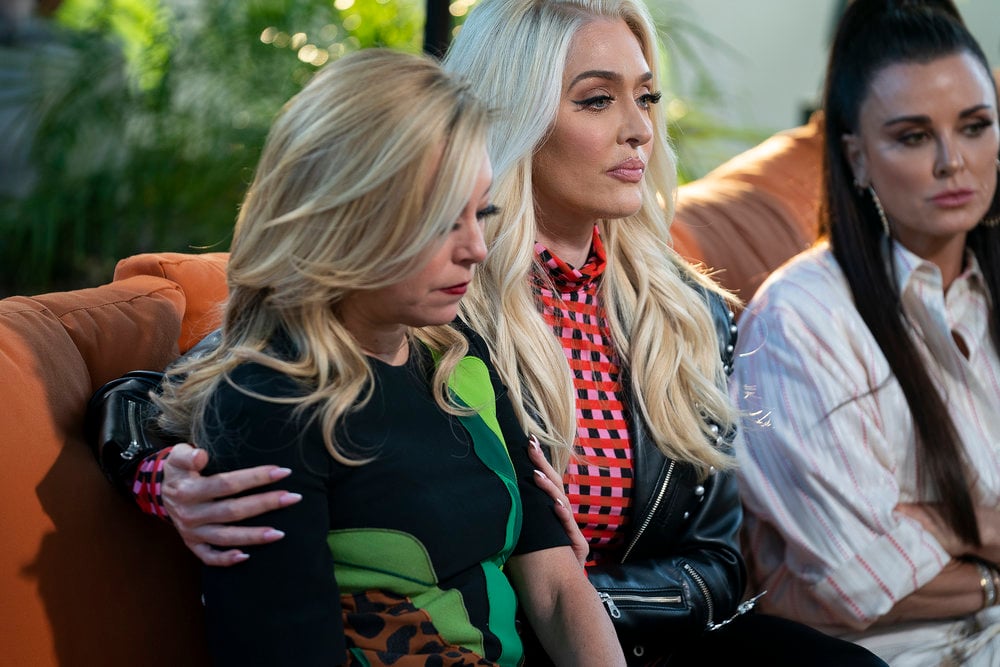 She also reflected on how emotional she appears to be this season. "Well, I think there's the misconception that I cry all the time and that I'm too emotional," she said. Adding, "I think the misconception that I'm not open to talking about race, that's a huge misconception because I'm very open to it and actually talk to a lot of my friends about it."
"And it's been sort of a gift because I've gone back and talked to a lot of my friends about their problems growing up in America, being a person of color," she remarked. "So I am completely open to that and I think that is a big misconception that I would like to fix. And show people that side to me."
Sutton Stracke wishes she listened more on 'RHOBH'
Even though Stracke said she only regrets interrupting Minkoff, she also said she wished she would have listened more when it came to her too. "I think that that evening, the first evening and Tahoe, you know, I really made a mistake," she said. "I've watched it a couple of times and you know, I just, I should have just been quiet."
"I don't know … I was talking and I interrupted her," she continued. "I shouldn't have done it. And even the next morning I still kept talking and I just needed to be quiet and just listen. Because what she was saying, I completely agree with."
Sutton Stracke said she's on the shy side
Stracke admitted that opening up is a challenge for her. "I can be difficult to get to know [because] I can be shy," she reflected. "And sometimes because I'm shy, I act in a strange way, a little bit. And some people can't adjust to that as quickly."
"So that could have been part of it, you know?" she concluded. "And, and I think maybe same for her. I think she's a bit shy as well. So it took us longer to get to know each other than, than the other girls."