'RHOBH': Sutton Stracke Says She's Never Been Invited to Lisa Rinna's House
Sutton Stracke from 'RHOBH' jokes about how friend Lisa Rinna has never had her over to her house.
Although she was introduced to the series through Lisa Rinna, Sutton Stracke from The Real Housewives of Beverly Hills has yet to see the inside of Rinna's home.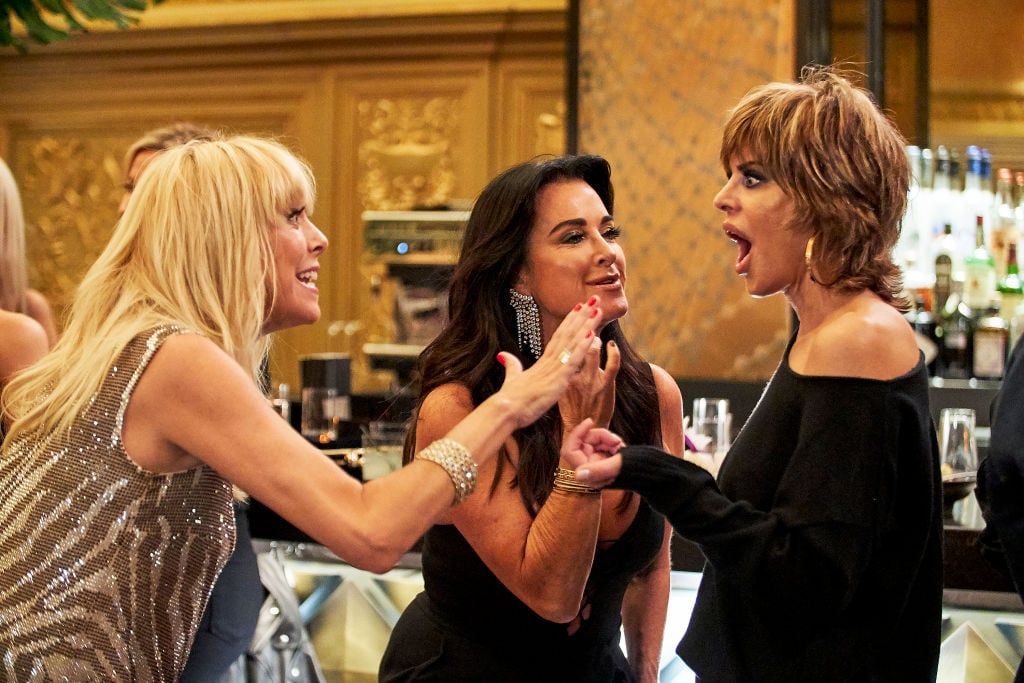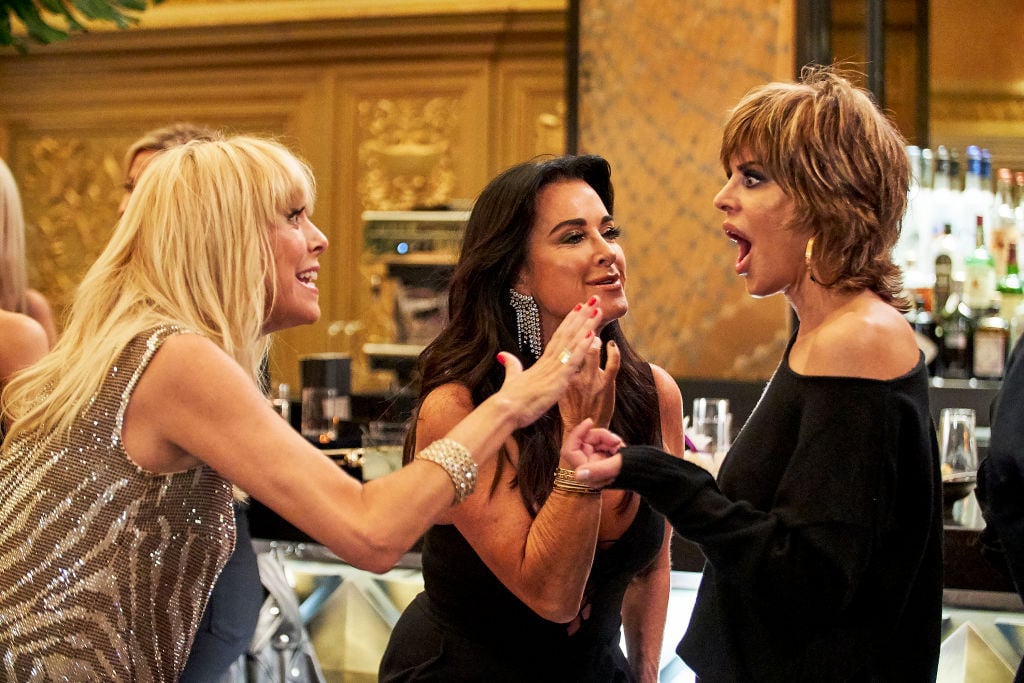 Stracke revealed on the Watch What Happens Live with Andy Cohen After Show she lives near Rinna but hasn't received an invitation to come over. Host Andy Cohen wondered how far they lived from each other in Los Angeles. "Not far, maybe 10 minutes," Rinna says.
Stracke confirmed she lives in Bel Air. Rinna then shared she'd been in her home for the last 28 years. "I love this house," she remarks. "I really do. I'd never lived in a house. I mean, I lived in apartments. And I moved into this house and never left."
But she hasn't had Sutton Stracke over yet
Although Rinna has been settled at home, she's yet to extend an invite to Stracke. "I'm still waiting on my invitation," Stracke says showing her fingers are crossed. "To come [over]. I've never been invited." At this point, Cohen looks half delighted, half cringing.
"Oh look at that shady shade," Rinna exclaims. "Ok, alright." Stracke laughs insisting she's just telling the truth. But then Rinna makes Stracke a promise. "Well as soon as the corona is over, I'll have ya over." Stracke laughs and says, "Yay."
Rinna dishes about whether any of Harry Hamlin's ex-wives lived in her house
Rinna said husband Harry Hamlin actually built the home. Cohen wondered if any of his ex-wives lived there prior to Rinna. "[Hamlin] built it with his first wife and then they got divorced," Rinna said recalling the timeline.
"And then his second wife would not live in this house," Rinna says. "She refused to live in his house. So he moved out and lived with her and when they broke up, he moved back in and I was like, f**k I don't care. I'll live in your house!" As she speaks, Cohen's expressions go from shock to laughing.
Rinna confirms that Hamlin's first wife was Laura Johnson. "Ursula [Andress] is his baby mama," Rinna says. So clearly, the ex-wife who refused to live at the home was actress Nicollette Sheridan. Last season, Sheridan, Hamlin, and Rinna had a Twitter war when the story of Hamlin and Sheridan's breakup came up on the show.  
Nicollette Sheridan wasn't happy about being brought up on the show last year
Last season, Rinna and Denise Richards shared a crazy story about how their husbands and lives were interconnected. Richards' husband Aaron Phypers and Rinna's husband were both once married to Nicollette Sheridan.
Rinna told a story about how Sheridan and Hamlin broke up because Sheridan ran off with musician Michael Bolton while she was still married to Hamlin. "I thank Michael Bolton to this day, are you kidding me," Rinna said as she toasted Bolton. "I would not have these beautiful children." 
Sheridan disagreed and tweeted, "FAKE NEWS! Harry and I ended our marriage nose to nose in Canada…Michael was a long time friend that was invited to our wedding…Happy Harry found happiness with housewife." The tweet set off a back and forth exchange that involved Hamlin and Rinna.