'RHOBH': Sutton Stracke Reacts After Missing From Season 10 Cast Photo
Sutton Stracke was announced as one of two new housewives for season 10 of The Real Housewives of Beverly Hills. The reality star was supposed to be a diamond holder along with Kyle Richards, Dorit Kemsley, Teddi Mellencamp, Denise Richards, Erika Jayne, her friend Lisa Rinna, and newbie Garcelle Beauvais. When the cast photo and trailer for the new season was released, Stracke was notably missing.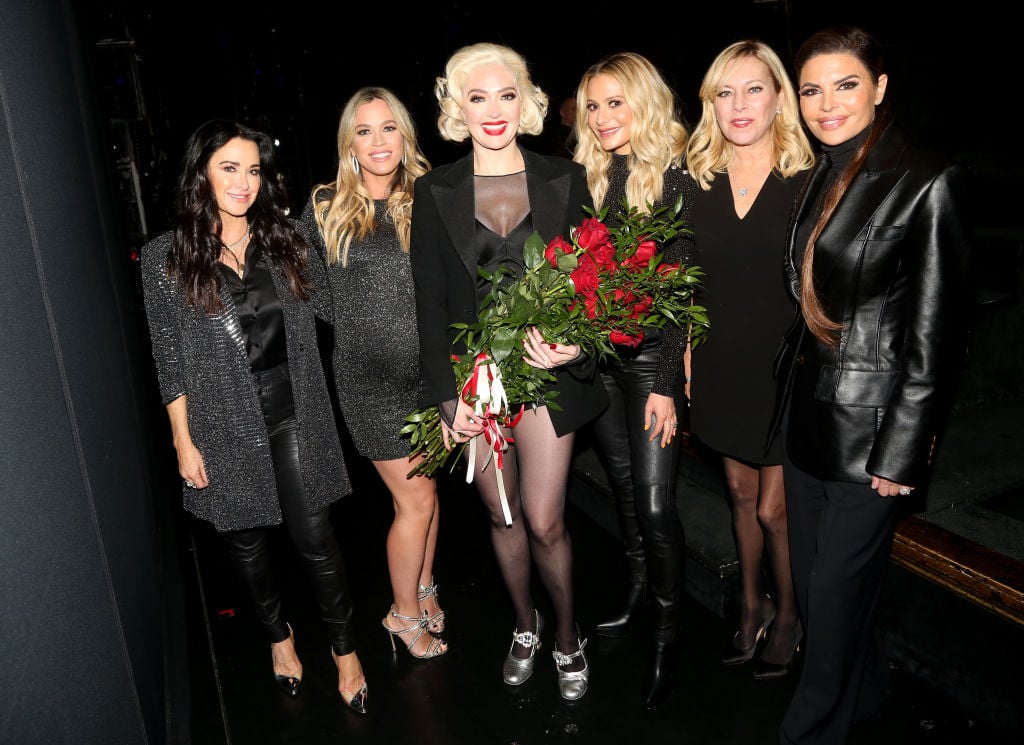 Sutton Stracke confirmed as a housewife
It was at the end of August 2019 that Bravo confirmed Stracke as a new housewife joining RHOBH.
"I am thrilled and honored to be joining The Real Housewives of Beverly Hills. As a mother to three children who is also deeply committed to my efforts in philanthropy, my life is a balancing act," Stracke told The Daily Dish.
"There is a lot going on in the best way possible and I strive to pursue all of my passions to the fullest," she continued. "I am excited to share my true loves of art and fashion design, and open the doors to my world. I am looking forward to this ride and where this journey takes me. Fun times ahead for this Southern Belle in Southern California!"
After the announcement, Andy Cohen talked about the new housewives on Andy Cohen Live.
"Sutton Stracke is incredible. I'm just going to let you find out about her. She's the real deal. She's got the BH lifestyle on steroids. So I'm so excited," Cohen said.
Sutton Stracke goes missing
When Bravo released the season 10 trailer, Stracke was not heavily featured. The big zinger she got was when she told Mellencamp she was boring. Other than that, Stracke was notably absent from the promo.
Things got real when the cable network released the official cast photo and Stracke was not featured. She seemed to be shocked as she commented on Rinna's Instagram post reacting.
"Suggested caption: What did these girls do to Sutton?" she wrote.
The odd thing about it is that Stracke did have a photoshoot along with the rest of the cast. She wore a neon yellow dress that matched this year's theme. At most, she will be featured as a "friend of" the Housewives, but won't appear in the title sequence with her own tagline.
Sutton Stracke and her 'RHOBH' experience
After being confirmed as a housewife, Stracke talked about her experience joining the RHOBH cast. She was also asked about Lisa Vanderpump, who left after season 9.
"I've never met her," she told Entertainment Tonight. "I am sure she's lovely, but I am not trying to replace anybody. I would imagine that we have different personalities because I am kind of goofy and weird. But I hope that people are receptive to meeting someone new, and — I am, I had nothing to do with anything, just leave me out of it, everyone. Mea culpa!"
She said she would be an odd one out and completely different from the rest of the RHOBH stars.
"I am probably going to be the strangest one on the show," she added. "I don't do Botox or anything! But, who knows? Next year, when it comes out, I may be like, 'Lord, mercy! We have to get to the plastic surgeon quick.'"
The Real Housewives of Beverly Hills premieres on April 15 on Bravo.