'RHOBH': Sutton Stracke Shuts Down Teddi Mellencamp, Fans Say She 'Snatched' Her Diamond
Sutton Stracke from The Real Housewives of Beverly Hills is slowly becoming a fan favorite. The reality TV star joined the Bravo series in season 10 as a "friend of" the Housewives. Originally, Stracke was supposed to hold a diamond but issues with her kids not being able to appear on camera made producers downgrade her status. However, fans loved the moment she shut down Teddi Mellencamp and are now pushing for her to get her diamond in season 11.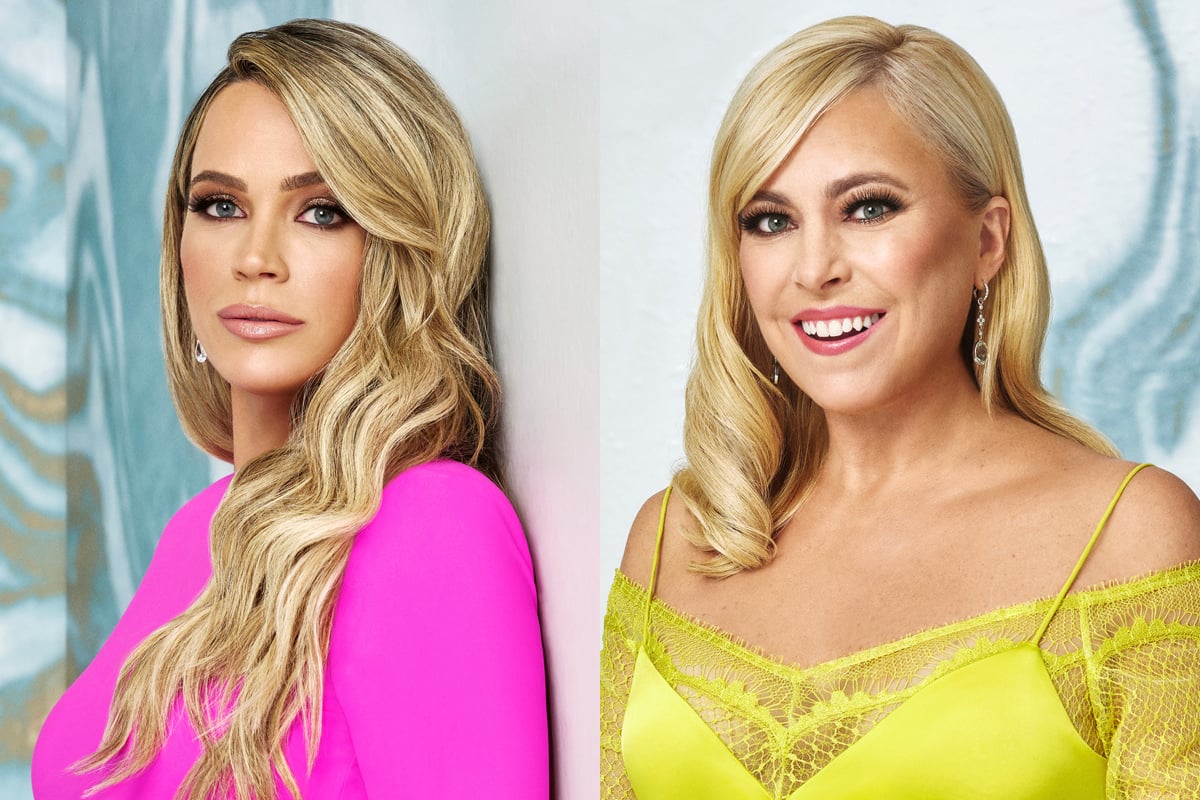 What happened between Sutton Stracke and Teddi Mellencamp?
The drama on RHOBH kicked off in Episode 12 when the ladies hit Rome, Italy for their annual cast trip. Mellencamp brought up at dinner that Brandi Glanville said Denise Richards was talking negatively about her behind her back. On top of that, the accountability coach dropped the bombshell of the season, that Glanville claims to have hooked up with Richards.
Everyone at the table was shocked by the allegations and Stracke chimed in asking Mellencamp if she was worried about Glanville said about her or Richards.
"It's not of my business…," Mellencamp fired back noticeably upset.
"Well, if it's none of your business, why did you bring it up?" Stracke asked.
"Because it's already out there Sutton," Mellencamp replied with a hefty tone.
"Well don't get angry with me," Stracke added. "You know what? Don't talk to me like that."
Fans beg for Sutton Stracke to get a diamond
The exchange between Stracke and Mellencamp really resonated with viewers at home. Many believed Mellencamp was out of line in bringing up the allegations Glanville made about Richards. Most of the women stayed silent, but Stracke was the only one to push back in saying she shouldn't have revealed that detail in front of everyone.
Fans loved seeing Stracke giving Mellencamp a hard time and are now campaigning for her to get a diamond in season 11.
"Teddi basically tried to tell [Stracke] to shut up because she was ruining it because [she] wasn't in on planning it," a viewer commented. "Sutton better stop asking questions that make sense. Sutton gonna call you out, friend or not. That's what this show needs."
"I am really starting to love Sutton, she is straight forward but she is not mean about it and will call you out if you are being mean to her," a fan tweeted.
"Respect to Sutton, give this lady a diamond please," a Twitter user suggested.
"Never knew I needed Sutton Stracke," another fan added. "The way sis snatched that diamond away from Teddi."
"The diamond was fu**ing snatched off her like the Olympic 4x100m relay baton," another viewer said.
"I didn't like Sutton until this very moment," another Twitter user noted. "Now, I love her. Let's replace Teddi with Sutton."
Not the first time Teddi Mellencamp and Sutton Stracke feud
Early on in season 10, Stracke had another encounter with Mellencamp when the former called the latter boring. Mellencamp, who was pregnant at the time, ended up crying after the comment was said in front of everyone. However, the Bravo star clarified why she shed tears after Stracke commented about her.
"'And then pregnant, God help us…,' is what got me," Mellencamp clarified on Twitter. "I've been very open about my fertility struggles. So for somebody to come in with her ready-to-wear [dress] and put negativity on, it really upset me."
Mellencamp has been open about her struggles in getting pregnant again and felt attacked by Stracke in the moment.
"If I broke down and cried every time I was called boring, Dove [her daughter] would need to swaddle me five times a day," she added.
The Real Housewives of Beverly Hills airs Wednesday nights at 9 p.m. ET/PT on Bravo.