'RHOBH': Taylor Armstrong Recalls the Moment That Left Her Speechless on the Show
Taylor Armstrong from The Real Housewives of Beverly Hills recalled a moment that may have changed her direction on the show forever. In fact, the moment left her speechless.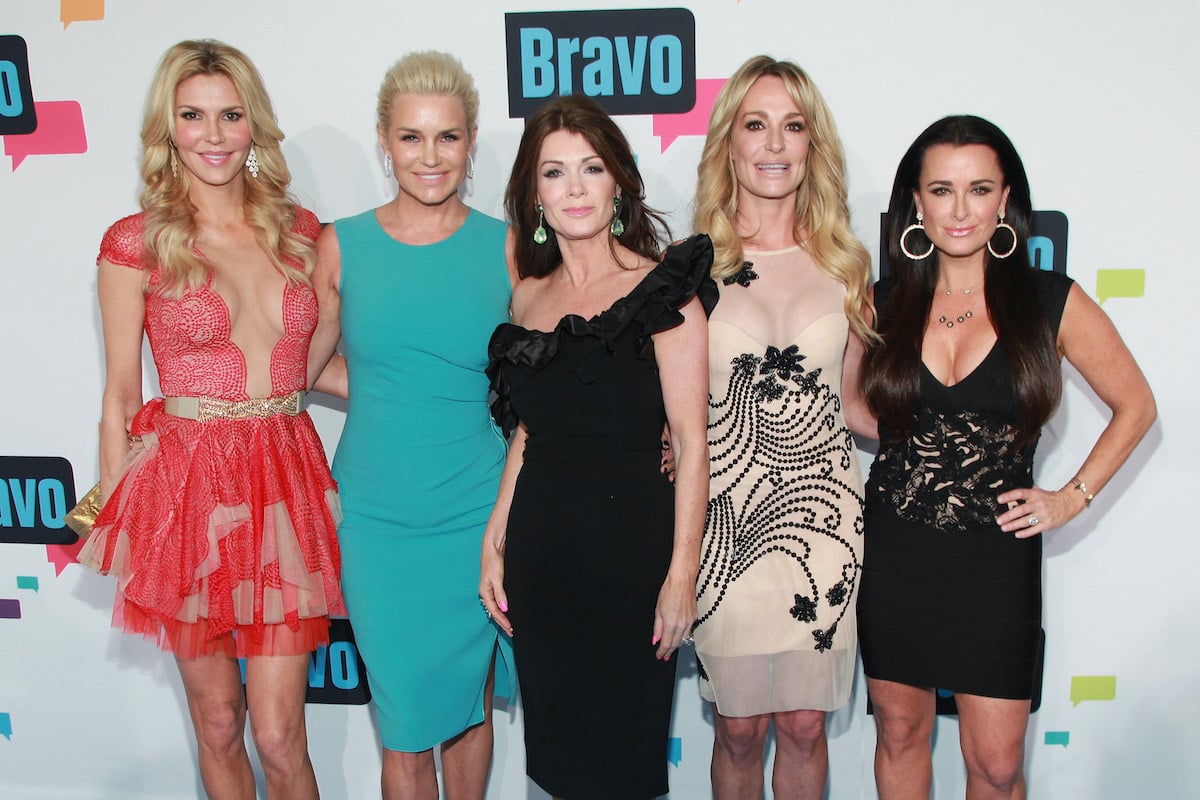 "When Camille [Grammer] outed my abuse at Lisa's [Vanderpump] tea party," she told Bravo's The Daily Dish. Grammer shared with the group that Armstrong's husband, Russell, broke her jaw and beat her up.
"I remember staring at one of the producers just dead in the eyes because I didn't even have anything to say," she admitted. "I knew in that moment that my life was about to change. And I didn't know if that meant my life would be over? Or my life would get better? I would get divorced? It was a very scary moment for me."
Taylor Armstrong tried to mask the abuse
Viewers could tell something was off with Armstrong during the first season of the show. She never admitted she was being abused in her marriage until the information was shared during the second season. Armstrong said her husband worried that it appeared the couple did not have a happy marriage. "I think he wanted me to put up a better facade than that," she said.
"But I didn't even realize how unhealthy our relationship looked until I watched season 1," she remarked. "I was set back at looking at the differences between my relationship and the other relationships on the show."
RELATED: 'RHOBH': Kate Chastain From 'Below Deck' Shades Teddi Mellencamp After Being Accused of Questionable Business Practices
"And I remember having a conversation with Lisa [Vanderpump] about it," she said. "And just asking her, 'Does Ken go through your phone?' All these things I was living with. She said, 'No, I would divorce him.' But with a much better accent of course."
Armstrong finally left her husband
"When I originally came on Beverly Hills, Adrienne Maloof and I were really good friends," she explained. "And the producers reached out to me and I went in for an interview. There was definitely some hesitation to go on Housewives."
"For one reason, I was having physical abuse at my home," she continued. "I wasn't sure how that was all going to play out on TV. I think part of me thought that the cameras might provide protection?"
She came clean about the abuse during her second season of the show. "I think I thought subconsciously it might make things better and it might help my relationship," she said. "Season 1 gave me hope that I would have some means to take care of myself and my daughter. And going forward I knew that I wanted to stick with the show because it was an opportunity to leave."
RELATED: 'RHOBH': Taylor Armstrong Is Here for The 'Woman Yelling at Cats' Meme (But Still Doesn't Hilariously Understand It)
Armstrong and her husband ultimately divorced. He committed suicide and Armstrong was the one who found him. "I went to go meet him one day, and his office was dark and he wasn't there and he was a workaholic, so it was completely unusual for that to be the case," Armstrong shared on the Divorce Sucks with Laura Wasser podcast. "And I just had this sinking feeling that something terrible had happened. And it had never crossed my mind in the past. He was very narcissistic and not someone you would ever think would take their life. But ultimately, I had found him hanging in the house that he had moved into."