'RHOBH': Teddi Mellencamp Finally Breaks Silence on Her Controversial Diet Plan
Teddi Mellencamp is facing severe scrutiny for her weight-loss program. The 'RHOBH' star is now speaking out and addressing the controversial diet plan.
Teddi Mellencamp from The Real Housewives of Beverly Hills is under fire and not due to Denise Richards. The Bravo star is facing criticism over her "All In" program that has become quite controversial. Mellencamp is being called out for promoting "unsafe workouts" and a "starvation diet." After the claims, Mellencamp is not breaking her silence on the issue.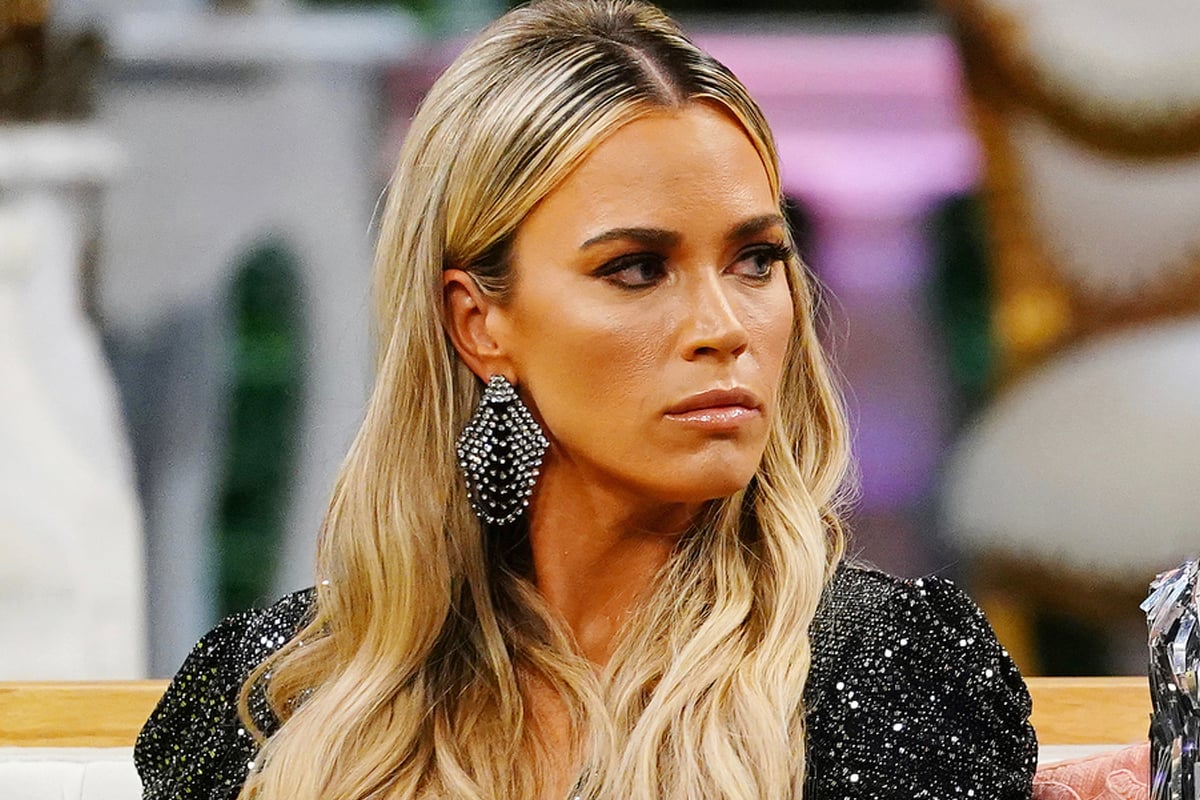 Why is Teddi Mellencamp under fire?
Mellencamp found success on RHOBH and used the platform to start an accountability program. This would help people lose weight and exercise but the plan has received major scrutiny as of late. Social media influencer Emily Gellis Lande has run an exposé on how dangerous the plan can be for people's health.
Gellis Lande started posting comments about people that have been through the program and there was a lot of negativity.
"I did the All In and it was a horrible experience. Those coaches are major bullies," a person alleged in the screenshot below.
It all started with an article posted in 2019 that was titled, "For $600, Teddi Mellencamp Will Teach You How To Starve Yourself." The same article cites a review from one of the customers that alleges that they were only able to consume 500 calories a day.
Teddi Mellencamp defends her program
Following the public controversy, Mellencamp took to Instagram to defend her program and give her take.
"For one, I wanted to say I love All In," Mellencamp started. "I am so incredibly proud of the over 15,000 lives we have helped changed. I 100 percent feel confident in the fact that we let you know before signing up exactly what the program entails."
"If it's something that you want to do and you want us to hold you accountable to your goals, we are there to do that for you. If it's not something you want to sign up for, you don't. That's why I love that we are very transparent from the beginning," she added.
Camille Grammer calls it 'suspect'
One former RHOBH star, that had issues with Mellencamp, called the latter out publicly. Camille Grammer replied to a fan that notified Andy Cohen that Mellencamp was facing scrutiny for her diet plan.
"Your girl Teddi is getting exposed on Instagram for her scam starvation company," the fan tweeted. "Having women starve themselves by eating 500 calories a day is unethical. If she needs a storyline next season, holding her accountable for this is a good option."
Grammer saw the tweet and shared it on her timeline adding, "It's suspect.
Kyle Richards, who is a close friend of Mellencamp, quickly jumped in to defend her of Grammer's shade.
"Camille, you really need to move on and get a life," Richards tweeted. "Teddi has helped so many people and changed their lives. What are you doing everyday? Tweeting about RHOBH? You befriend whoever you think will get you a [diamond]. Talk about a mean girl."
At the moment it is unclear if the fallout is going to affect Mellencamp's business. It is also not confirmed if the accountability coach will be returning for RHOBH Season 11 and if this issue will be tackled on the show.