'RHOBH': Teddi Mellencamp Reacts To Denise Richards Leaving Bravo Series
Teddi Mellencamp from The Real Housewives of Beverly Hills is breaking her silence on the latest hot topic. Denise Richards was confirmed to not be returning to the franchise after two seasons. It was Mellencamp that repeated the bombshell allegations from Brandi Glanville that made Richards want to run from the show. A fan asked Mellencamp about the recent announcement and she's speaking up.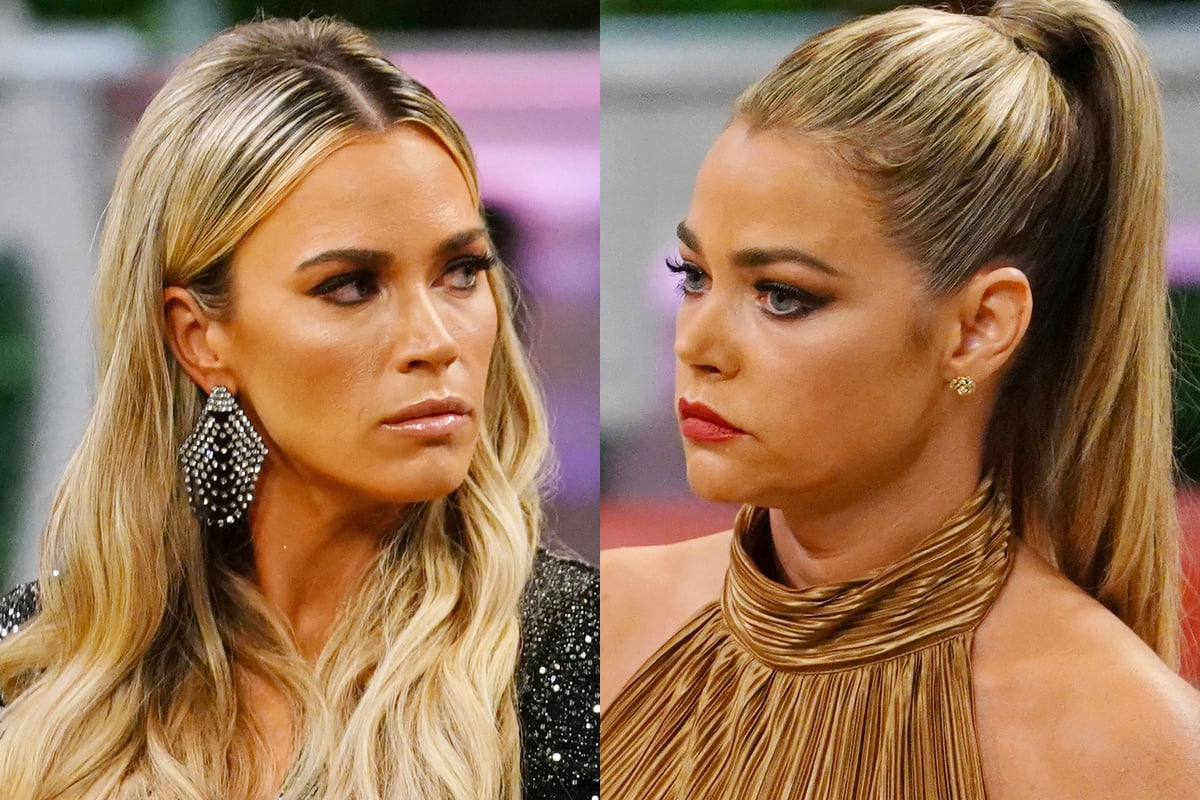 Glanville alleged in front of the RHOBH cameras that she had hooked up with Richards. Mellencamp, Kyle Richards, and Kim Richards were also in the explosive scene. Glanville also said that the Wild Things actress had talked badly behind her back.
When the ladies took a trip to Italy, Glanville's allegations were weighing heavy in Mellencamp's head. During a dinner scene, the latter confronted Richards about what she had allegedly said. Richards denied ever talking about Mellencamp.
The accountability coach also alluded that there was something bigger than Glanville said but did not feel comfortable in sharing. After being pressed by the ladies to say it, Mellencamp repeated what the former housewife said about Richards. This set off a chain of events for the rest of the season, making Richards's experience on the reality series extremely uncomfortable.
What did Teddi Mellencamp say about Denise Richards's exit?
Richards refused to entertain Glanville's allegations and always denied having an affair with her. It got so bad that she served Bravo and the production company with a cease and desist order. With the show having wrapped filming completely, Richards is now moving on from RHOBH.
"Not surprised," Mellencamp replied to a fan during an Instagram Q&A about Richards's departure. "I don't know when and why the decision was made but anytime one person wants to be the 'star' of a show and control how they are portrayed when it's about showing the truth as an ensemble it doesn't end well."
"I wish her the best and hope she is thriving and happy," she continued. "I also hope she stops referring to herself in the third person but I guess I have to let that part go."
Another fan asked Mellencamp if she could see herself becoming friends with Richards.
"I never say never about anything," Mellencamp replied. "Neither of us are banging down each other's door to be in one another's life."
Andy Cohen is 'upset' Denise Richards quit
After news broke that Richards was not returning for a third season of RHOBH, Andy Cohen also gave his opinion about the situation.
"I'm just upset that we couldn't reach an agreement for next season, I'm kind of living in that sadness," Cohen told People TV.
The Watch What Happens Live host said that Richards was in negotiations for RHOBH Season 11 but they ultimately "couldn't reach an agreement on the deal."
"She has a family and kids. Whatever happened or didn't happen, I would imagine that it's something she didn't really care to discuss on a television show," Cohen mentioned.
No other casting news has been made for the new season of RHOBH. However, fans can continue watching the season 10 reunion on Wednesday at 9 p.m. ET on Bravo.