'RHOBH': The Cast Already Knew Denise Richards Would Not Return for Season 11
Denise Richards' second season on the Bravo reality series Real Housewives of Beverly Hills was filled with drama, thanks to Brandi Glanville. Denise's fans and co-stars watched her vehemently deny Brandi's affair allegations for months. A rep for Denise has now confirmed that she is done with RHOBH. And, an insider says the cast knew the Wild Things star wouldn't return for season 11.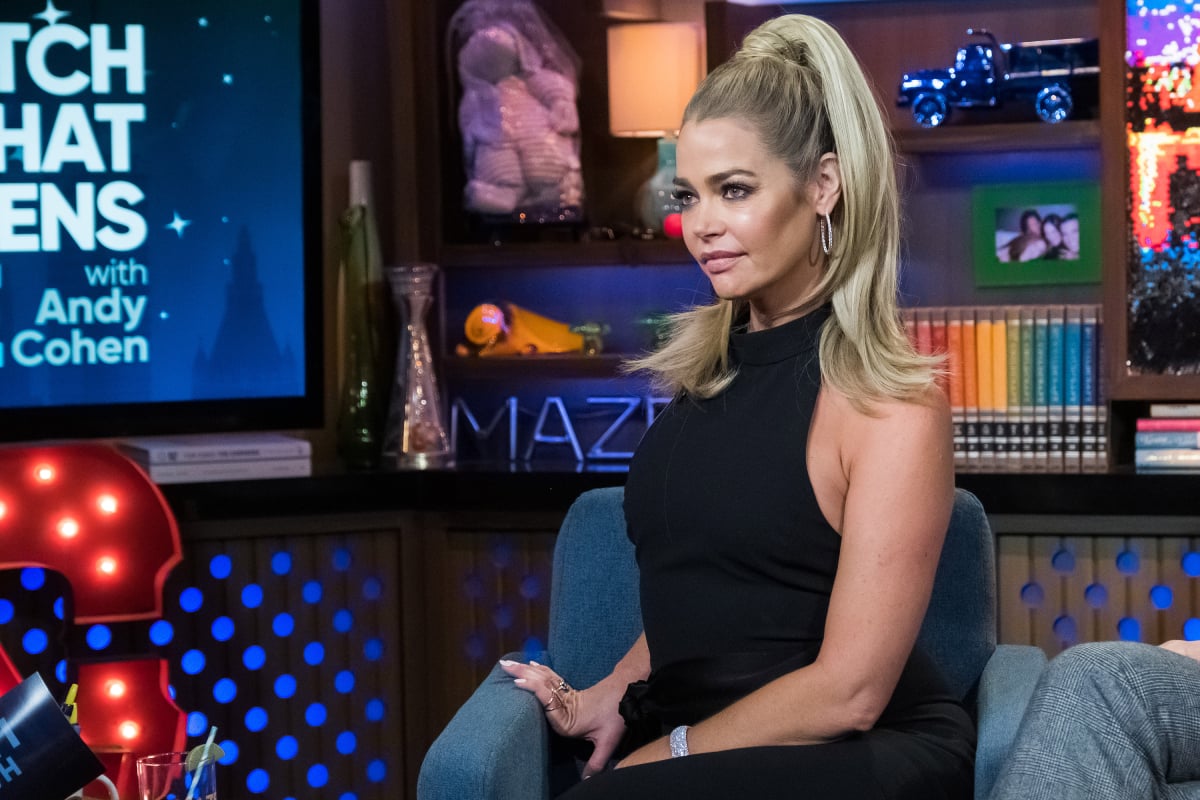 Brandi Glanville claims Denise Richards' agent threatened her with legal action
Bravo is currently in the middle of airing the three-part Real Housewives of Beverly Hills season 10 reunion special. Bravo cut Brandi from the reunion, but she is telling the world what she thinks on her Unfiltered podcast.
According to All About TRH, Brandi and Denise had a mutual agent who brought them together. He introduced them because he thought they would hit it off. Brandi says she, unfortunately, had to let her agent go when the Denise drama started because he sided with the Bold and the Beautiful star.
Brandi says that her ex-agent recently called her manager and threatened legal action. He warned her against releasing the uncut podcast episode that Denise recorded with her. Brandi was clearly angry, saying that reality stars are expected to be unfiltered.
"That's what your supposed to do and then people send you legal letters and f***ing nonstop bullsh*t which I dealt with this morning," Brandi exclaimed.
The 'RHOBH' ladies don't know who to believe
As Entertainment Tonight points out, Denise Richards faced the firing squad during part two of the Real Housewives of Beverly Hills reunion. Just moments after Denise's rep confirmed she would not be returning next season, the ladies confronted the actress.
Brandi continues to claim she and Denise had sex, which Denise denies. The cast didn't know who to believe. Dorit Kemsley and Garcelle Beauvais appear to be in Denise's corner. But, they aren't thrilled with how she has defended herself.
"I do believe you. I do. And until proven otherwise, I will continue to believe what you say," Dorit told Denise. "But the problem is there are little bits like, such as when you say, you know, Brandi has said she's slept with someone in this group. But then you refuse to mention the name."
Kyle Richards announced that she was happy to call Brandi right then and there to ask if she slept with her. Lisa Rinna then shouted that she was "not it." Garcelle repeatedly asked Denise to give a name, but she just looked off camera.
The 'RHOBH' cast knew Denise Richards wouldn't return for season 11
Just hours before part two of the reunion aired on Bravo, Variety revealed that Denise would not be returning to RHOBH. Her rep confirmed the news, so it's definitely a done deal. Back in July, Denise told The Washington Post that she would return for season 11 if it made sense. Apparently, it did not.
Denise said she had a lot of fun during her first season and formed genuine friendships. She explained that her second season was "very different." But, she says she doesn't have any regrets and she just rolls with the punches.
According to Hollywood Life, Denise's co-stars knew she wasn't coming back for another season. But, the mom-of-three surprised them by showing up to the virtual reunion.
"The other ladies seem to think Denise will quit, but a lot of them also thought she wouldn't come to the reunion either," dished an insider before Denise's rep confirmed the news.
Part three of the Real Housewives of Beverly Hills season 10 reunion airs Wednesday, September 16.