'RHOBH': Tom Girardi Doesn't Want To Pay Erika Jayne Spousal Support
The divorce between RHOBH star Erika Jayne and Tom Girardi is getting messier and it's only been one month since Jayne's filing. In the absence of a prenup, the former couple is fighting over spousal support.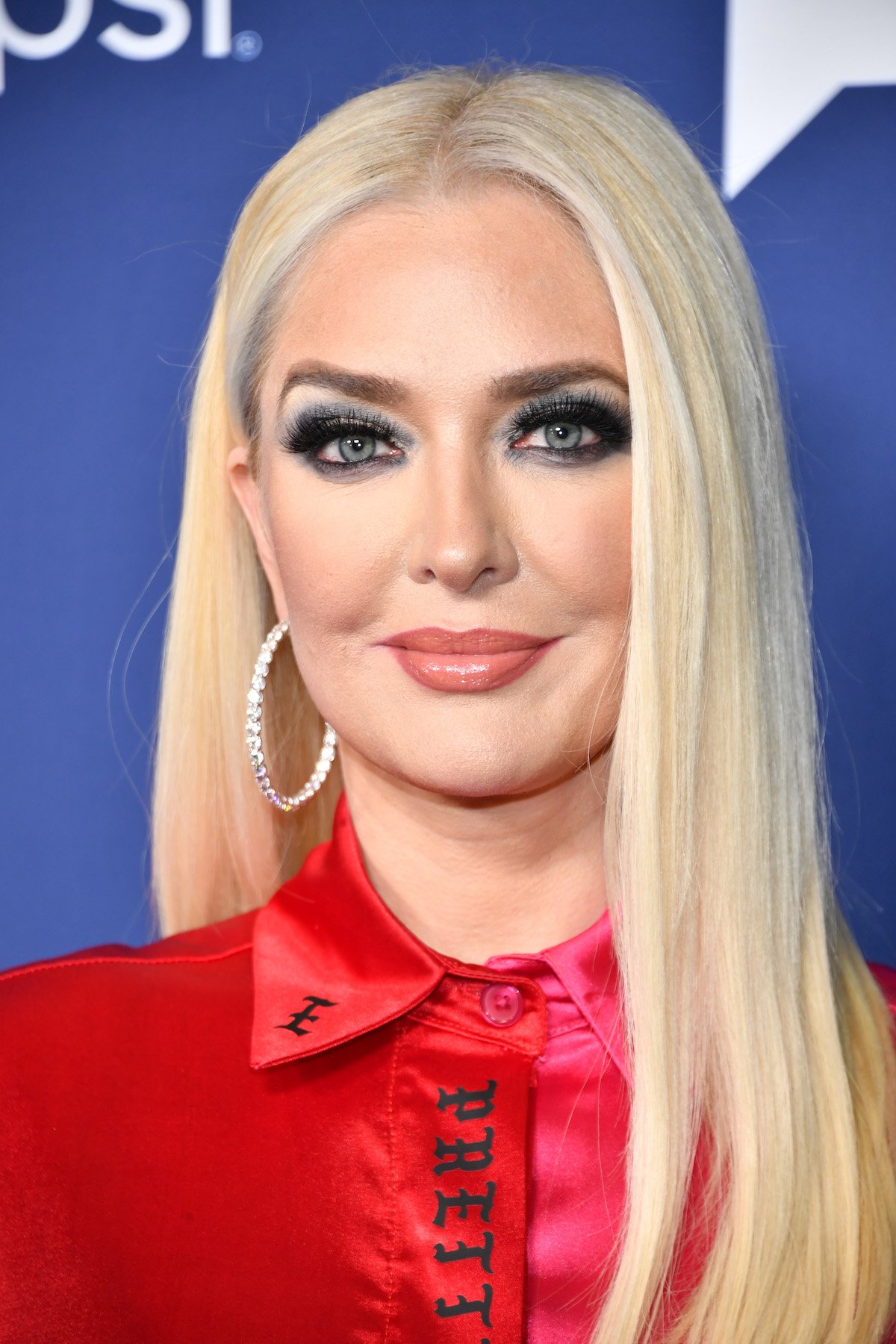 Erika Jayne and Tom Girardi split after over 20 years of marriage
In a statement obtained by People Magazine, the Chicago Broadway star announced her split from Girardi. The announcement came just ahead of the couple's 21-year wedding anniversary.
"After much consideration, I have decided to end my marriage to Tom Girardi," Jayne said at the time. "This is not a step taken lightly or easily. I have great love and respect for Tom and for our years and the lives we built together. It is my absolute wish to proceed through this process with respect and with the privacy that both Tom and I deserved," she added. "I request others give us that privacy as well."
Related: 'RHOBH': Erika Jayne Is Rumored to Have a New Man in Her Life
According to court documents, the date of separation on Jayne's divorce filing is listed as "[to be determined]." The cause for the divorce request is cited as "irreconcilable differences."
Many believe Jayne's decision to end the marriage is a result of legal woes, with Girardi at the center. The couple are accused of money embezzlement from several families who lost their loved ones in a Boeing plane crash. According to the complaint, Jayne and Giardi allegedly embezzled settlement funds intended to help the families of the deceased victims.
Tom Girardi wants the court to block Erika Jayne from getting spousal support; the couple doesn't have a prenup
Jayne has been open about not signing a prenup in advance of her wedding. Despite such, she seems to be aware that in the case of divorce, getting a large sum of money from Girardi would be difficult.
She told Andy Cohen during a previous appearance on Watch What Happens Live, "I'm married to a very powerful lawyer," she said. "A prenup wouldn't stand in his way anyway. So it doesn't matter whether you had one or you didn't, it's going to be all Tom's way, I assure you. He'll rip that piece of paper to shreds in two seconds!"
Related: 'RHOBH': Erika Jayne Is Rumored to Have a New Man in Her Life
In a separate interview on The Wendy Williams Show, she echoed the same sentiments. Williams asked Jayne if she'd request money from Girardi if the two ever split. "Well, how are you going to get it?" Jayne responded. "Do you think that a man like that is going to let you walk out with something…you're never going to pull it over on them anyway, so it doesn't matter."
Girardi is proving Jayne's hypothesis to be true. People Magazine reports that Girardi is asking a California court to terminate its ability to award his estranged wife spousal support.
Ironically, Jayne requested a judge block Giardi from collecting support from her in her divorce filing. She's also asking that Girardi cover her attorney's fees and legal costs.
Together, the former couple does not have any children. Jayne has an adult son from a previous marriage.