'RHOBH': Unaired Footage of Erika Jayne's Spending Can Be Subpoenaed, Attorney Lisa Bloom Says
Attorney Lisa Bloom said footage of every dime Erica Jayne spent on The Real Housewives of Beverly Hills can be subpoenaed, including unaired footage. Investigators will likely have access to the endless amount of footage as Jayne has been a cast member on the series for six years. Jayne announced she and her husband Tom Girardi planned to divorce, but then reports emerged that Girardi embezzled funds from plane crash victims. And perhaps he used those funds to support the couple's lavish lifestyle, which was heavily documented on RHOBH.
Unaired 'RHOBH' footage can be used in the investigation
Bloom spoke with host David Yontef on the Behind the Velvet Rope with David Yontef podcast about the possibility that unaired footage could be subpoenaed. Yontef who also has a law degree wondered about the likelihood footage could be used in the investigation.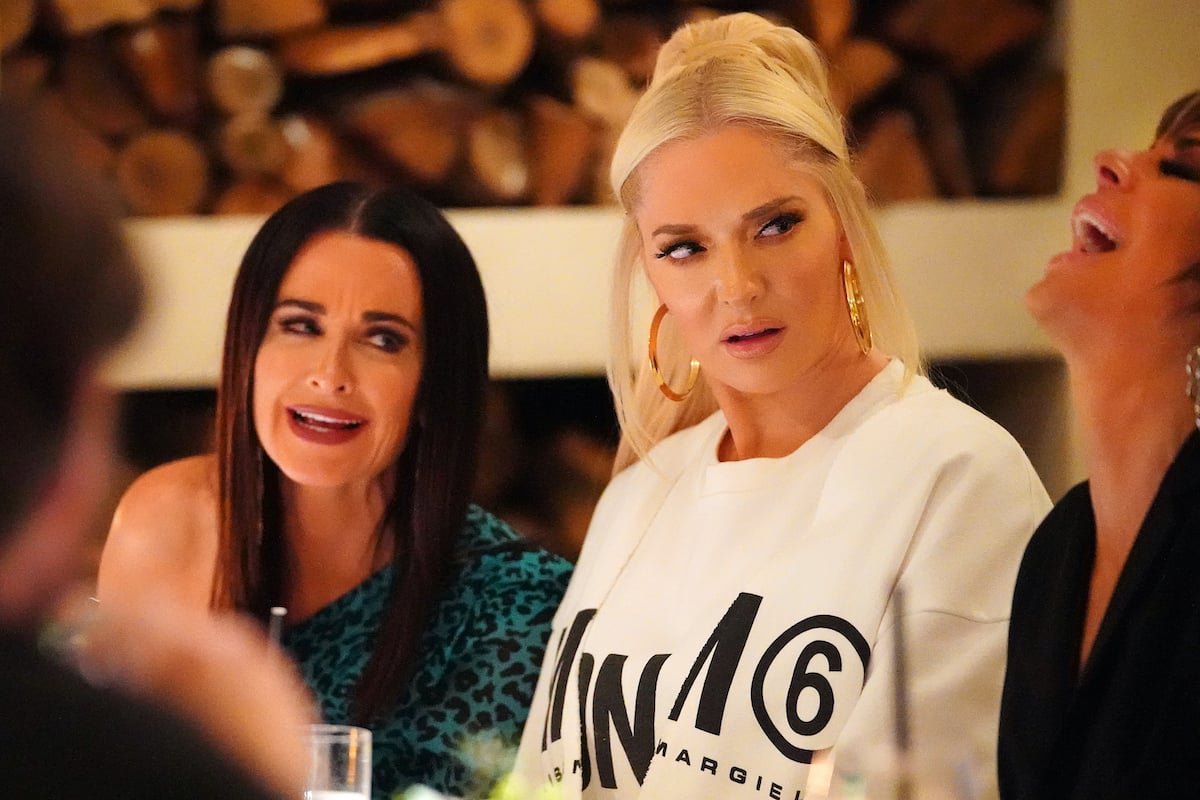 "Apparently they're going to be watching and transcribing," he remarked. "I mean, I don't know that's how it's all going to take place. But I guess, I mean, going on a reality show, I mean, you're opening yourself up. Like I heard that they're going to be like watching every dollar she spends on cameras and I mean the Bravo, the unaired footage is you could subpoena that … right? In a lawsuit?"
"Yep!" Bloom replied. "Absolutely. You sure can. So they can find out everything they say. You're correct."
Lisa Bloom thinks Tom Girardi from 'RHOBH' should be able to testify
Bloom said that from what she's read and learned, the divorce and fallout seems a little off. Girardi is now living in an assisted living facility after doctors declared that he has dementia. He has also been disbarred. But despite his diagnosis, Bloom believes Girardi should still be able to testify.
RELATED: Below Deck's Kate Chastain Is Still a Huge 'RHONY' Fan but Called 'RHOBH' the Best Franchise of 2021 (Exclusive)
"I mean, look, doctors will testify about whether he has Alzheimer's even at the early stages of Alzheimer's most people have lucid moments and then moments where they're less clear," Bloom said. "So he still should be able to testify to some extent I would think. I mean, of course, I don't know. And yes, the divorce, that does seem a little fishy. Are they separating assets? I think everybody's going to be looking at her assets too. Because they were married at the time that the money was allegedly stolen."
Lisa Bloom had lunch with RHOBH's Tom Girardi before the pandemic
Bloom also shared that she had lunch with Girardi before the pandemic and found him to be warm and friendly. "I had lunch with Tom Girardi a couple times, right before the pandemic," she recalled. "We met through a mutual friend at a lawyer's event. I thought, oh, what a legend, Tom Girardi, I'd be so honored to have lunch with him. And I did."
RELATED: John Mulaney's Wife Says Erika Jayne's 'RHOBH' Remarks 'Speaks Deep to My Soul'
"He was very friendly and warm and you know what a shock this whole story has been," she continued. "And he's taken a tremendous fall. He's accused of taking money from clients. And that's one of the biggest crimes that a lawyer can commit. You know, we have so many rules about how we have to handle clients' money. Just is so shocking to me. So I hope the clients get justice because they deserve it."