'RHOBH': Vicky Vox Recounts 'Hardcore' Smackdown Between Kelly Osbourne and Brandi Glanville
Kim Richards may not be the only person in Hollywood not speaking to Brandi Glanville from The Real Housewives of Beverly Hills. Drag queen Vicky Vox revealed that she witnessed a smackdown between Glanville and television personality Kelly Osbourne describing the fight as "hardcore."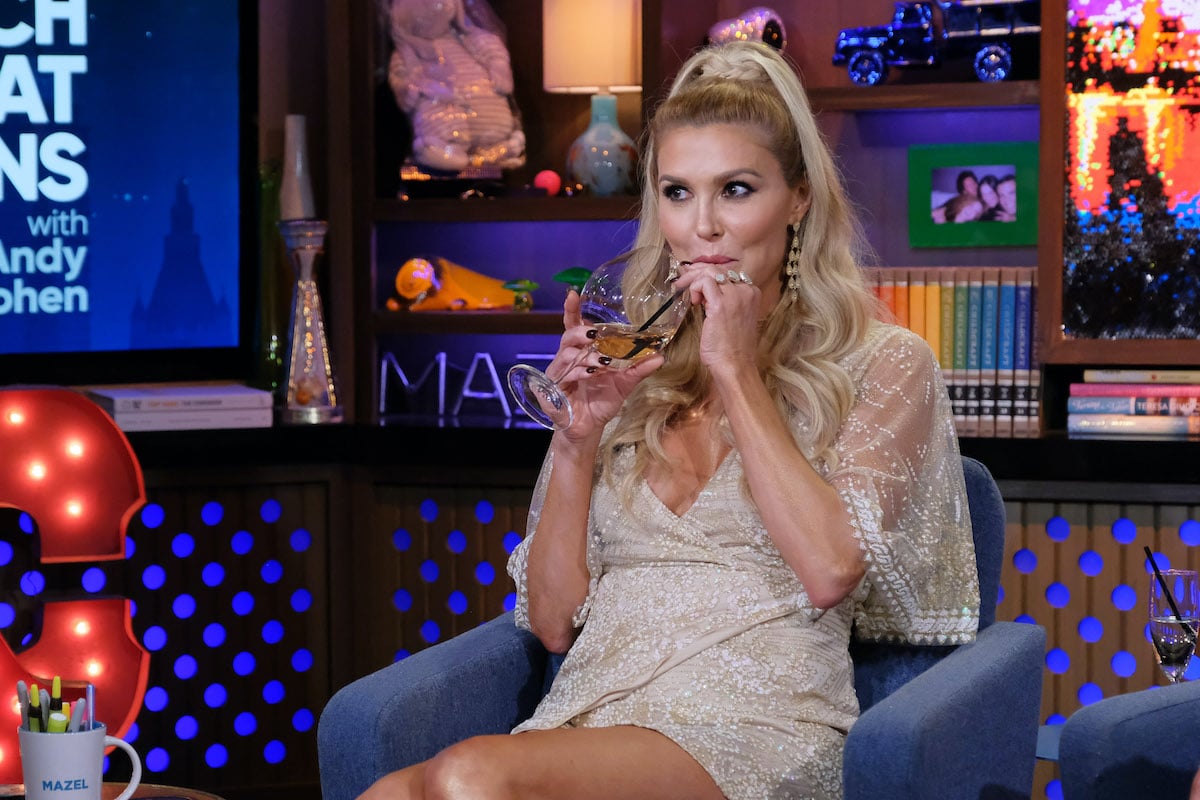 Vox forged a friendship with Osbourne through the years, often partnering with her for charity events. Vox recalled doing a televised celebrity dinner party with Osbourne and things unraveled.
"Oh God, thinking back [Osbourne] also got into it that night with Brandi Glanville," Vox recalled on the Behind the Velvet Rope with David Yontef podcast. "Like hardcore got into it. Cut Brandi out. Mind you, we drink on set, right? This was back when Kelly drank."
Brandi Glanville's comment about the food set off Kelly Osbourne
Vox thinks celebrity chef Jamie Oliver was a host of the show Osbourne and Glanville appeared on together. The show was likely My Kitchen Rules, which aired on Fox in 2016.
"[Osbourne] was in her feelings and Brandi said something rude, but like unintentionally rude and Kelly was not having it," Vox recalled. "Now, mind you, I'm just poking Kelly under the table. I'm like, 'I don't wanna correct you cuz we're on camera right now, but girl, you are going in!' Letting Miss Brandi have it!"
"I remember what it was Brandi said," Vox continued. "Because we were critiquing the food. Brandi said, 'I wouldn't eat this, this is a waste of calories."
"And that set Kelly off," she remarked. "Because it was talking about like body issues on all of this, which Kelly actually, she has like a huge platform. Like she really gives a f**k about how people feel about that stuff. And doesn't want that message ever out there because mental health, emotional health is extremely important to her."
Vicky Vox said things got pretty intense
Glanville wasn't happy with Osbourne's comment. "Well, Brandi did not know how to receive that," she continued. "It got quite intense. She was like, 'I said what I said.' And Kelly was like, 'Yeah, but you should be careful. Because now you're saying that certain food is worth eating. Others are not.' If you don't like it, just say don't like it and move on. I don't talk about the calories. Don't make it about a body thing. Like eat it or don't."
"Girl it got intense," Vox said because Glanville didn't back down. "She did not. And I think Brandi's guest was some dude that nobody knew it was like her BFFs boyfriend, non-boyfriend thing. I don't know if he was homosexual or heterosexual. He looked very good, but he didn't say anything worth a damn."
Glanville recently shared that Richards, who she considered to be a close friend, was no longer speaking to her because Glanville joked about a threesome.