'RHOBH': Why Denise Richards Doesn't Fight Brandi Glanville on Hookup Allegations
Brandi Glanville and Denise Richards will go head-to-head on the new season of 'RHOBH.' Although Glanville has been vocal about the feud, Richards has remained silent.
Denise Richards has been driving a lot of the drama on The Real Housewives of Beverly Hills. A major shift from her first season, Richards returned for a second go and has had a completely different experience. A lot of controversies ahead of the season 10 premiere revolved around a rumor Richards hooked up with Brandi Glanville. Despite the heavy allegations, the Wild Things actress has been relatively quiet and she's now revealing why.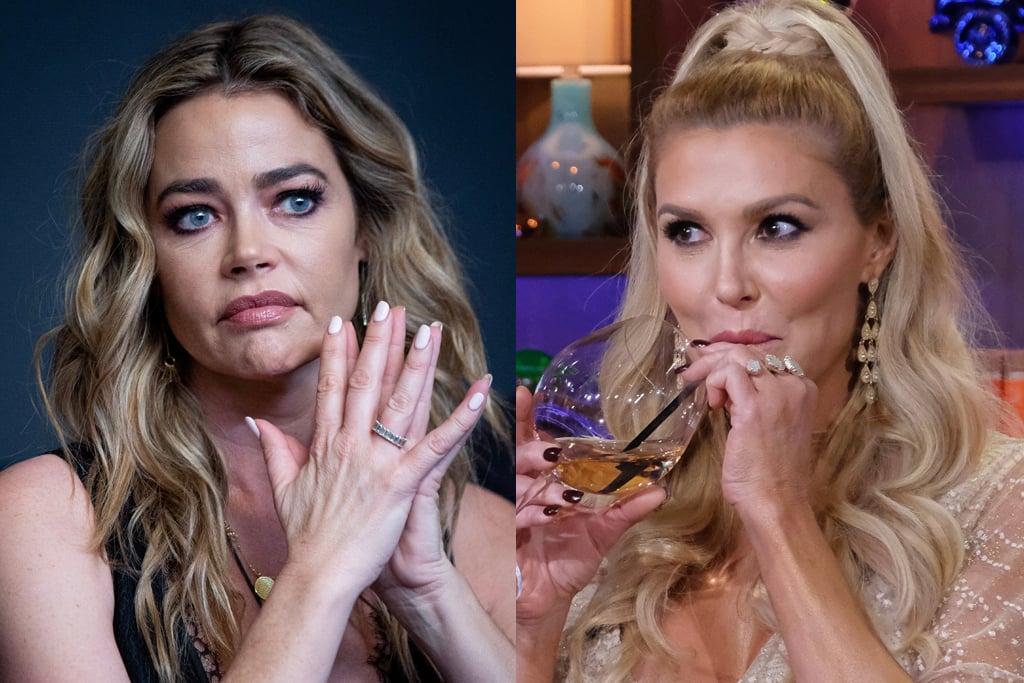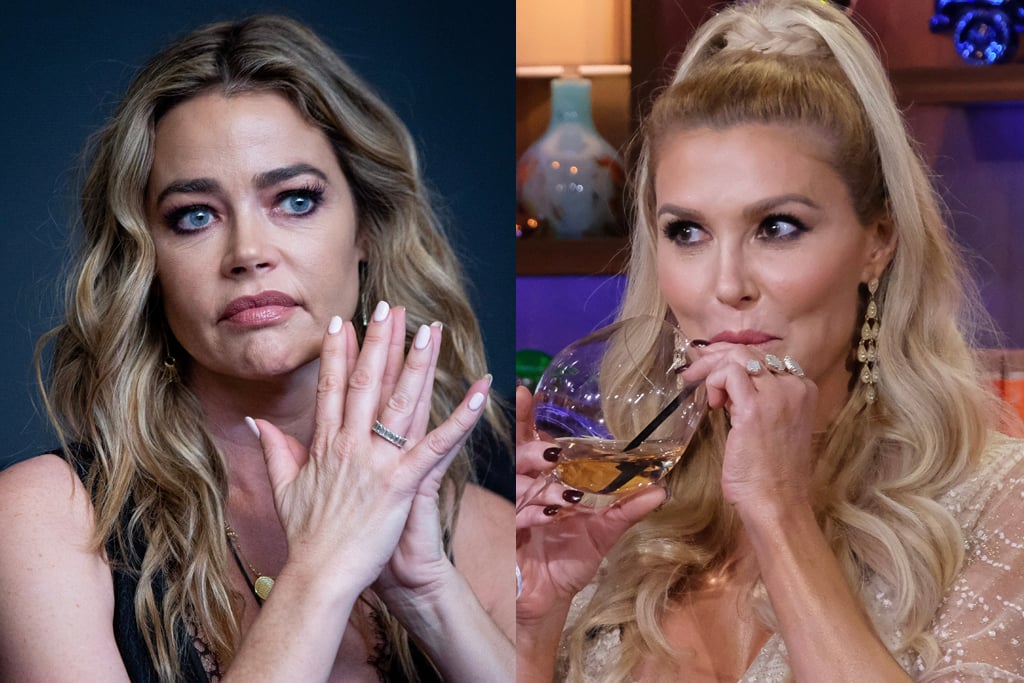 Why isn't Denise Richards defending herself?
Glanville has not been shy about spreading the rumor that she hooked up with Richards. This claim allegedly made Richards want to stop filming and run away. Glanville has been making a lot of noise on social media, so much that a Bravo producer reached out to advise her not to spill the tea.
"I wrote one night on Twitter that people were asking me all these questions about Denise," she said during her May 1st episode of Brandi Glanville Unfiltered. "So I get a text from one of the producers at Bravo and he sweetly asked me… he's like, 'Babe, could you kind of not talk about the Denise situation because it's preempting the show.' And because I'm a nice person, I said, 'Sure, I won't do that.'"
The former RHOBH star denied getting a gag order and being in legal trouble. Throughout all of this order, Richards has been relatively mum and she has a big reason.
"Part of why I wanna stay quiet is, I come from a scripted world and you usually let the teasers and all that, hopefully, the viewers will come and watch the show and let it play out on television and not in the media or not on social media," she told ET. "I didn't want to reveal anything."
Why did she run away from filming?
Other rumors is that Richards ran away from filming and threatened to quit the show. The Bold and the Beautiful actress says that the ladies became overwhelming on certain subjects they asked her about.
"There [were] a lot of issues that were brought up, and questions that I kept answering repeatedly, to where I felt I was blue in the face answering those questions, where I had nothing else to say about it and was like, all right, if you guys wanna keep on talking about this, I can't. There's nothing else to say," Richards explained.
"I like to just resolve stuff," she added. "We can agree to disagree and move on from it. But I felt it kept going on and on and on and on and on and enough's enough. And I treat it as real reality. I'm being myself. If you wanna keep going on and on then I'm gonna, you know, I have nothing else to say and leave the table."
It's the walking away that frustrated Kyle Richards at one point. The last-remaining OG has been put through the wringer throughout her stay on the show and felt it was unfair Richards left filming.
"I get frustrated when people don't show up, because that's what we signed up for," Kyle told ET. "There were so many times where I would have loved to not show up, and so many people I would have loved to not be around at the time, but I never once have done that in 10 years. It was a little frustrating to me."
New episodes of The Real Housewives of Beverly Hills air on Wednesday nights at 8 p.m. on Bravo.