'RHOBH': Why Dorit Kemsley Won't Talk About Being Accused of Owing Money in the Bahamas
Real Housewives of Beverly Hills got an unexpected peek into the cast's trip to the Bahamas because of a viral video. It showed Dorit Kemsley getting chased down and accused of owing money. She hasn't said anything about the drama until now. Why hasn't she talked about it? Here is everything you need to know.
Dorit Kemsley was chased and accused of owing money on the RHOBH Bahamas trip
A video of a woman confronting Kemsley by a pool made rounds ahead of the latest season of RHOBH. She was with Lisa Rinna at the time.
The woman was reportedly Jasmine Lennard, according to Reality Blurb. She mentions a lawsuit between the reality star, Paul "PK" Kemsley, and her business partner, Ryan Horne. Horne sued them claiming he gave them advances for her swimwear line, Beverly Beach but never received his money back.
Lennard is heard saying, "You're Dorit, yeah? Why don't you pay back Ryan the money that you owe him you cheap b***h?" she continued, "Why don't you do that? You have money to come to Nassau, no? Why don't you pay back the hundreds of thousands of dollars that you owe? All that money that you owe! How much is it… $300,000 that you owe? Why don't you give me the money back?"
Ryan Horne sued Kemsley and her husband, and she countersued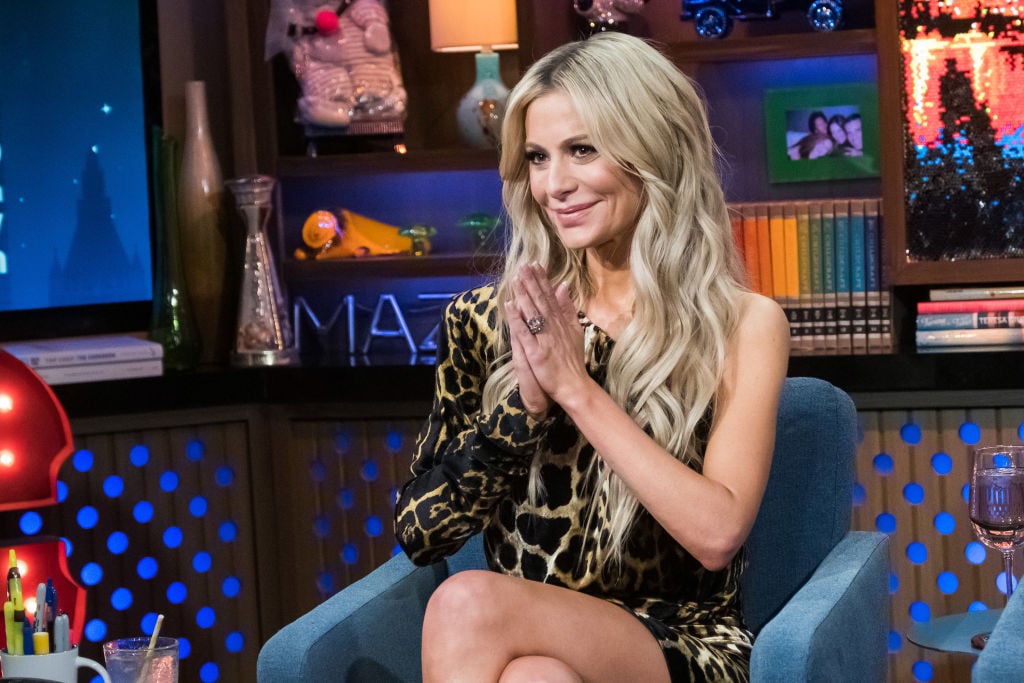 Horne sued for $205,000 plus in damages, according to The Blast. He claimed that after giving advances to launch her swimsuit line she sold them at a large profit, but was never repaid.
Kemsley countersued claiming Horne was never promised ownership of the company. Instead, she claimed he was "merely a vendor" and that he was late in delivery which she believes hindered business by hundreds of thousands. Horne filed court documents denying these allegations.
Kemsley claims she can't talk about it because the legal issue is ongoing
The viral video of Kemsley getting chased down was mentioned during her appearance on Watch What Happens Live With Andy Cohen. She revealed why she hasn't responded to the accusation of her owing someone money.
"Obviously it happened, it's all over the Internet. It was embarrassing," she said according to Us Weekly. "I was grateful that the other ladies didn't bring it up this season."
She said, "Trust me [I want to talk about it]." Then the reality star claimed, "I'm very comfortable with our position, but unfortunately my hands are tied. You can't discuss legal issues when they are going on and I respect that."
The recorded confrontation probably won't be seen on RHOBH, and it seems like Kemsley's co-stars won't be talking about it. Cohen actually asked Rinna about why no one talked about it when she appeared on Watch What Happens Live.
"Well, from my side of it I brought up a lawsuit up last season about Ken and Lisa [Vanderpump] that no one was happy about," Rinna explained. "And I didn't feel great about it." She added, "I wasn't going to bring another lawsuit up."
Fans will probably not be able to get more information on the matter from Kemsley until everything is resolved in court.
Read more: 'RHOBH': How Much Is Paul and Dorit Kemsley's House Selling For?
Check out The Cheat Sheet on Facebook!