'RHOBH': Why Kyle Richards' Parenting Skills Were Recently Brought Into Question
Kyle Richards is one of the most well-known faces of the Real Housewives of Beverly Hills. She has appeared on the show since the very first season alongside her sister, Kim. Viewers of RHOBH are probably also familiar with Richards' husband and daughters.
Although Richards has not garnered a lot of scrutiny as a parent, she recently found herself in hot water when she let her youngest daughter do something controversial.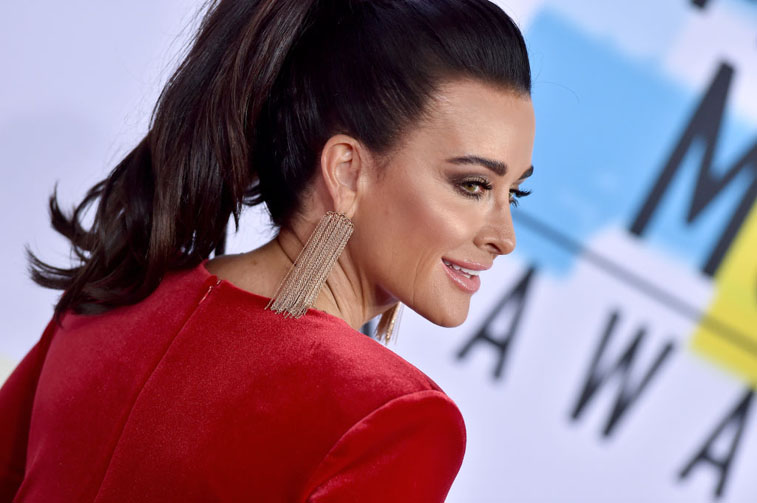 How many kids does Kyle Richards have?
Richards has four children – all of whom are daughters.
Her oldest child, Farrah, was born in 1988 when Richards was 18 years old. At the time, Richards was married to Indonesian businessman Guraish Aldjufrie. However, Richards and Aldjufrie got divorced in the early 1990s.
In 1996, Richards married her current husband, Mauricio Umansky. The couple has three daughters together: Alexia (b. 1996), Sophia (b. 2000), and Portia (b. 2008).
Richards was recently criticized for letting her youngest daughter have fake nails
Richards' youngest daughter, Portia, is currently 12 years old. Like many girls her age, Portia seems to be getting into beauty and fashion. She recently was seen on Instagram and TikTok sporting long fake nails, and some people are not happy.
"Oh my god, Portia has acrylic nails?" one person said on Instagram. "That poor baby. Kyle is so crazed that she let her little girl get fake nails?"
Meanwhile, another user wrote: "She is 11??????? You have her wearing fake nails and makeup???!?!"
In response, Richards posted an Instagram story addressing the controversy. She noted that the coronavirus (COVID-19) pandemic has changed the family's rules a bit.
"Yes, I let Portia glue on fake nails because quarantine rules are different than normal rules," she said. "This is for my sister [Kathy Hilton] because I know I will hear about this."
Portia recently graduated from 6th grade and has acting ambitions
It was also a big occasion for the Umansky family recently when Portia graduated from 6th grade. On June 9, Richards took to Instagram to share photos from her daughter's graduation event. She also wrote a sweet message about Portia starting a new school in the fall.
""Our youngest [Portia Umansky] graduated today," Richards said. "Leaving behind the school that my husband also attended when he came from Mexico as a child and 3 of my 4 girls also attended. I have been driving up to that carpool every day for 16 years and now we are leaving. Portia is going to a new school for 7th grade! We are so proud of you Portia!! My whole family cried our eyes out today."
Although Portia is still young, she already seems to have a bright future ahead. In 2018, Richards shared with Page Six that Portia has acting ambitions like she did as a child.
"Portia is the only one who wants to act and it's very weird for me to take her to auditions," Richards explained. "It takes me back in time, all [of] the sudden, I'm my mom and she's me."