RHOBH's Garcelle Beauvais Trolls Erika Jayne – 'Have a Blessed Day'
Garcelle Beauvais and Erika Jayne from 'RHOBH' sniped back and forth at each other after Garcelle first shaded Erika when she announced her book. So Erika tossed Garcelle's book into her trash and filmed it.
"When they go low, you go high" seems to be Garcelle Beauvais' mantra after Erika Jayne from The Real Housewives of Beverly Hills tossed her memoir into the trash.
Jayne's Instagram story went viral when she posted a video of her brimming trash bin and Beauvais's book sitting atop the pile. Jayne added, "Garcelle, even though you unfollowed me I'm sure you'll see this."
Rather than hit back with a specific comment, Beauvais posted a video on Instagram looking fabulous and wrote, "Mood. Have a blessed day guys."
Garcelle shaded Erika with the book launch 'RHOBH' video
Of course, Beauvais started the fire when she announced her book. She shared a video on Instagram from the RHOBH Season 12 trailer where she says, "Erika, I don't have to make you look bad. You can do that on your own."  She captioned the clip with "You know how else you can look bad all on your own? By not pre-ordering your copy of [her book] 'Love Me As I Am.'"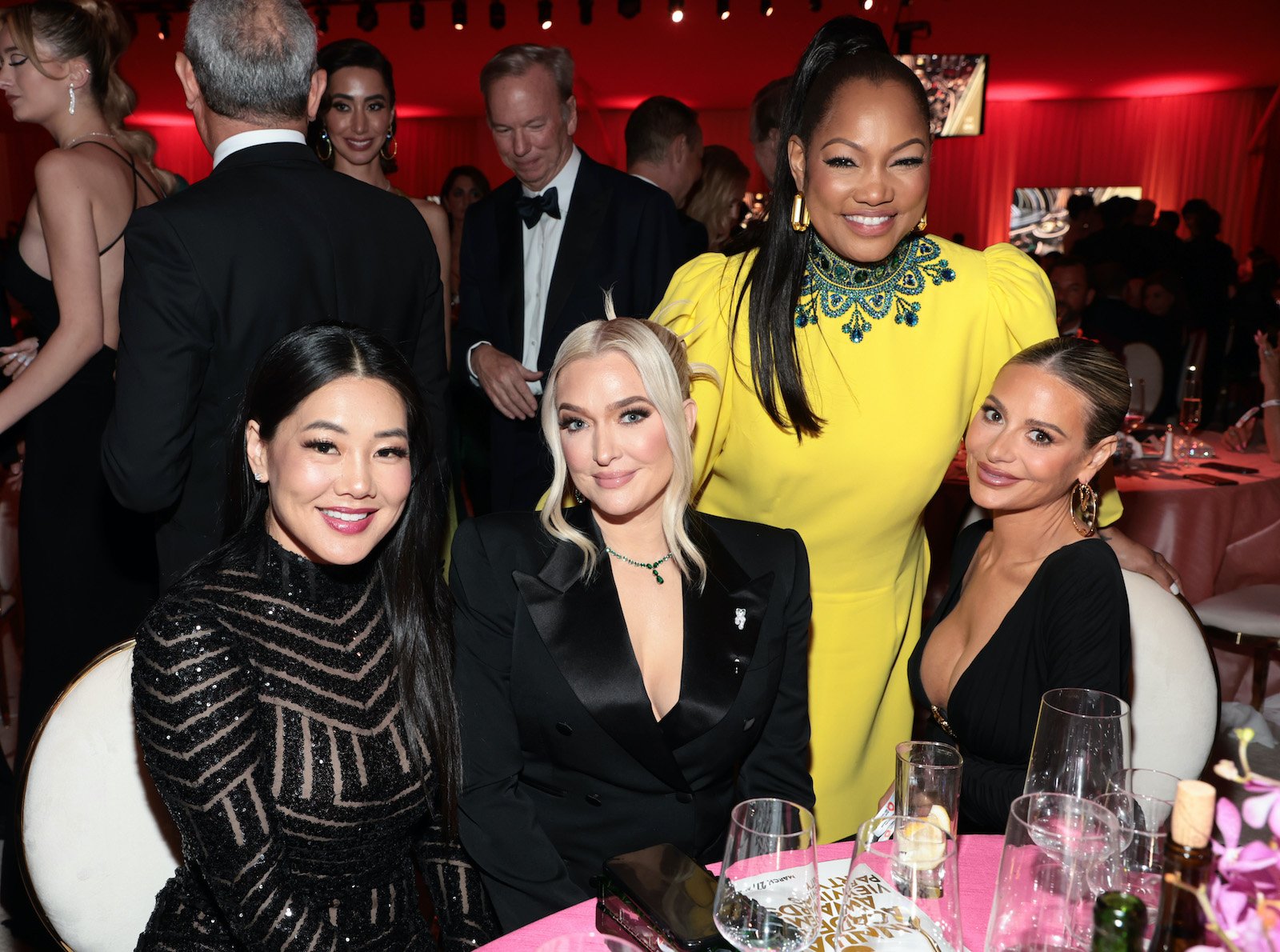 Other cast members like Crystal Kung Minkoff knew what was coming. "I'm dead," Minkoff wrote. Sutton Stracke added, "You have serious [balls emojis]."
Shortly after Beauvais posted on Instagram, Jayne launched her trash video.
The 'RHOBH' star also plans to present Andy Cohen with a copy of her signed book
The video of her book in the trash only opened the door for additional shade from Beauvais. Beauvais is scheduled to appear on Bravo's Watch What Happens Live with Andy Cohen alongside Heather Dubrow from The Real Housewives of Orange County. Beauvais tweeted, "Can't wait to bring [Andy Cohen] a signed copy."
Meanwhile, on her Instagram story, Jayne reshared a fan comment that she is unbothered by Beauvais. "Hasn't she already told us she gives zero f***s?" She also shared another fan's post, "Trending because of an [Instagram] story her power."
Why are Garcelle and Erika currently feuding?
So why the bad blood? Beauvais said it truly started with Jayne. "OK, all I can say is [that] she called me something that I did not like. And so, therefore, when somebody offends you in a way, I don't want to see her posts. I don't want to put a little 'like,'" she said on The Real in February, "So, I thought, 'I'm going to unfollow her.' I don't want to see her posts."
"Did I know it was gonna cause World War III," she asked. "Unfollowing someone is huge apparently."
"Friends were texting me going, 'I can't believe you, unfollowing her is such a big deal.' But it is. I guess it's a new way of saying, 'I don't like you, but I don't want to tell you, so I'm just going to unfollow you,'" she added. "I was a double whammy. But people were outraged. She was outraged too, I think. She could care less." Stracke also unfollowed Jayne too.
Jayne then unfollowed Beauvais. Beauvais said she had no idea if Jayne was still following her or not. "I'm not checking for those things," she added. The Real hosts wondered if it had anything to do with Jayne and ex-husband Tom Girardi's divorce debacle. But Beauvais would not share anything more.
Beauvais clarified that she and Jayne are currently "not friends." Considering Jayne threw her book into the trash, that definitely seems to hold true for Jayne too.