'RHOC' Alum Kelly Dodd Slams 'Below Deck' Star Hannah Ferrier in Fiery Feud
Kelly Dodd is making headlines again for another social media feud. The former 'RHOC' star has now called out 'Below Deck' alum Hannah Ferrier and did not go easy on her.
Kelly Dodd is no longer a star of The Real Housewives of Orange County but continues to make headlines for the feuds she's involved in. The former Bravo star is now slamming Below Deck alum Hannah Ferrier on social media. Dodd is known for her fiery personality and it's expected that if you have something to say about her, she will give it right back and Ferrier is now her target.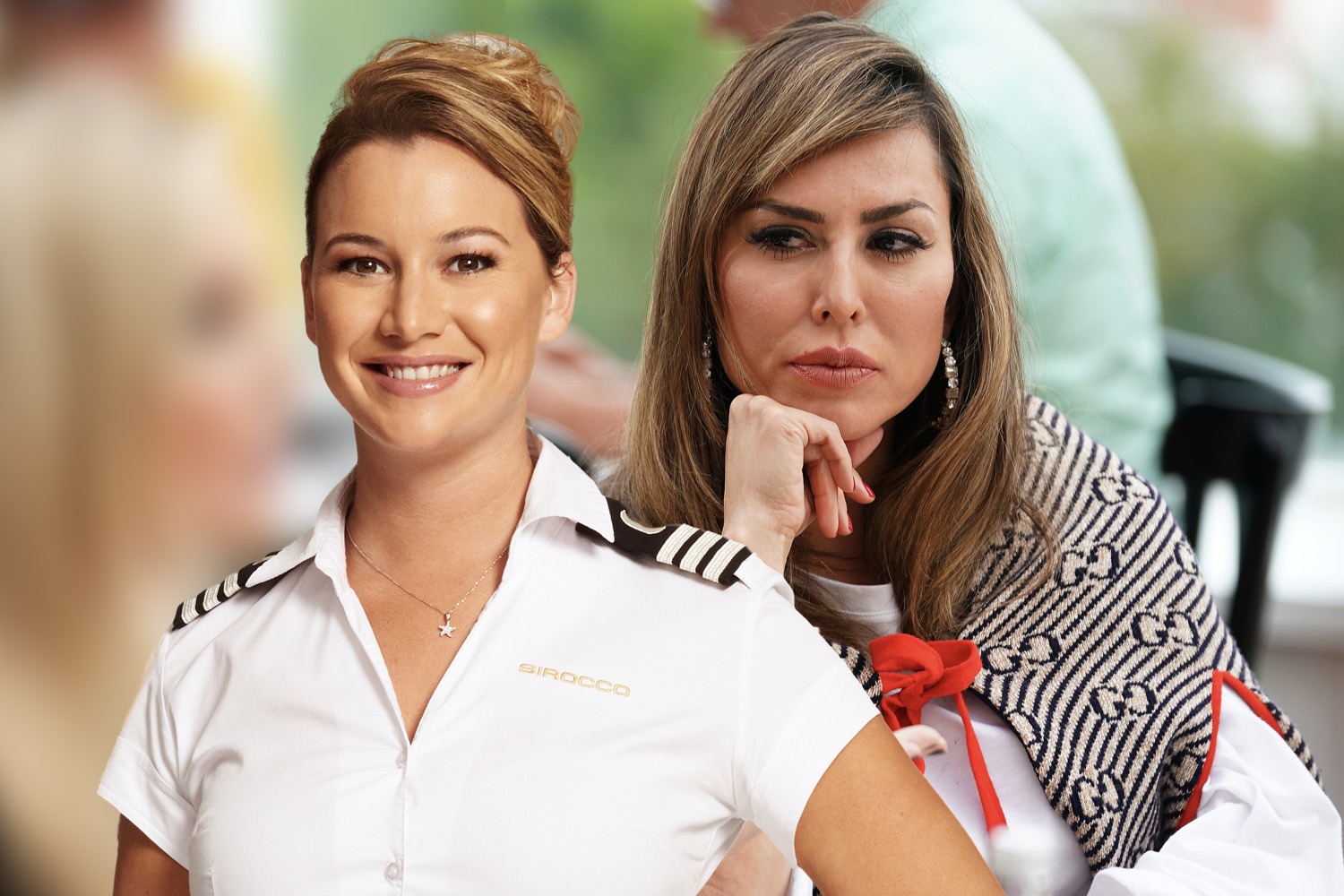 What started the feud between Kelly Dodd and Hannah Ferrier?
Since being forced out of RHOC after season 15, Dodd has been critical of the show and has been keeping a close eye on the ratings. Dodd even started a podcast where alongside her husband Rick Leventhal does weekly recaps of the show. In an Instagram post shared by account TVDeets, they showcased one of Dodd's messages where she goes hard on her former show and especially Heather Dubrow.
"Their 'BIG' increase is nothing to brag about… 4 out of 6 shows so far under a million viewers (we had 14 of 16 OVER 1 [million] and last season's episode 6 scored 1.059 and .37 in the demo, crushing this week again," Dodd alleged on Instagram. "In fact, 15 has beaten 16 soundly every single week. If you're keeping track at home, it's Kelly 6, Heather 0."
The post was seen by the Below Deck alum who replied, "That's kind of sad."
It wasn't long before Dodd saw the responded and added her response to Ferrier's comment.
"Sad? Making observations about the performance of a show I was on for five years? I'm doing recaps and this is news. What's sad is you may never do anything better than being a waitress on a boat," Dodd said.
Following Dodd's reply to Ferrier, the latter hasn't responded at the time of this story's publication.
Andy Cohen clapped back at Kelly Dodd already
It's not the first time that Dodd slams RHOC for having lower overnight ratings than the most recent season she starred in. At the end of 2021, she criticized the show and even mentioned Andy Cohen asking him how the reboot of the reality series was going.
"Wait, wasn't I the ratings problem? Wasn't there a boycott ?? We got over a million viewers 14 out of 16 weeks last season despite HUGE competition from election coverage on the news !!! This year? #RHOC16 under a million 3x in 4 weeks! Hey @Andy, How's that reboot going ???" Dodd tweeted.
To everyone's surprise, Cohen actually replied to Dodd and said, "Good morning! Reboot going great. Feels like a return to form for #RHOC. Look at the delayed numbers, not live. That's what's measured."
Kelly Dodd doesn't back down
Following's Dodd's controversial assessment on RHOC, she released a statement to Page Six where she doesn't back down from what she said.
"If the reboot was truly a success, the next-day ratings would reflect it," she told the publication. "Season 16's numbers would be higher than Season 15's. Instead, they're significantly lower and show many viewers have turned off the show. Based on the Instagram comments I've seen, it seems like a lot of Bravo fans can't stand Heather [Dubrow] and won't watch anymore."
The Real Housewives of Orange County airs Wednesday nights at 9 p.m. ET on Bravo.