'RHOC' Alum Vicki Gunvalson 'Heart Broken' Over Son's Decision to Get COVID-19 Vaccine
Vicki Gunvalson is still one of the most recognizable stars of The Real Housewives of Orange County. The insurance maven was on the Bravo reality series for 14 seasons and became an icon. Throughout her time on TV, Gunvalson showcased her life and her relationship with her kids Briana and Michael. The latter recently got a lot of attention after he posted a photo of himself getting vaccinated against the coronavirus (COVID-19) — something that left his famous mother with a broken heart.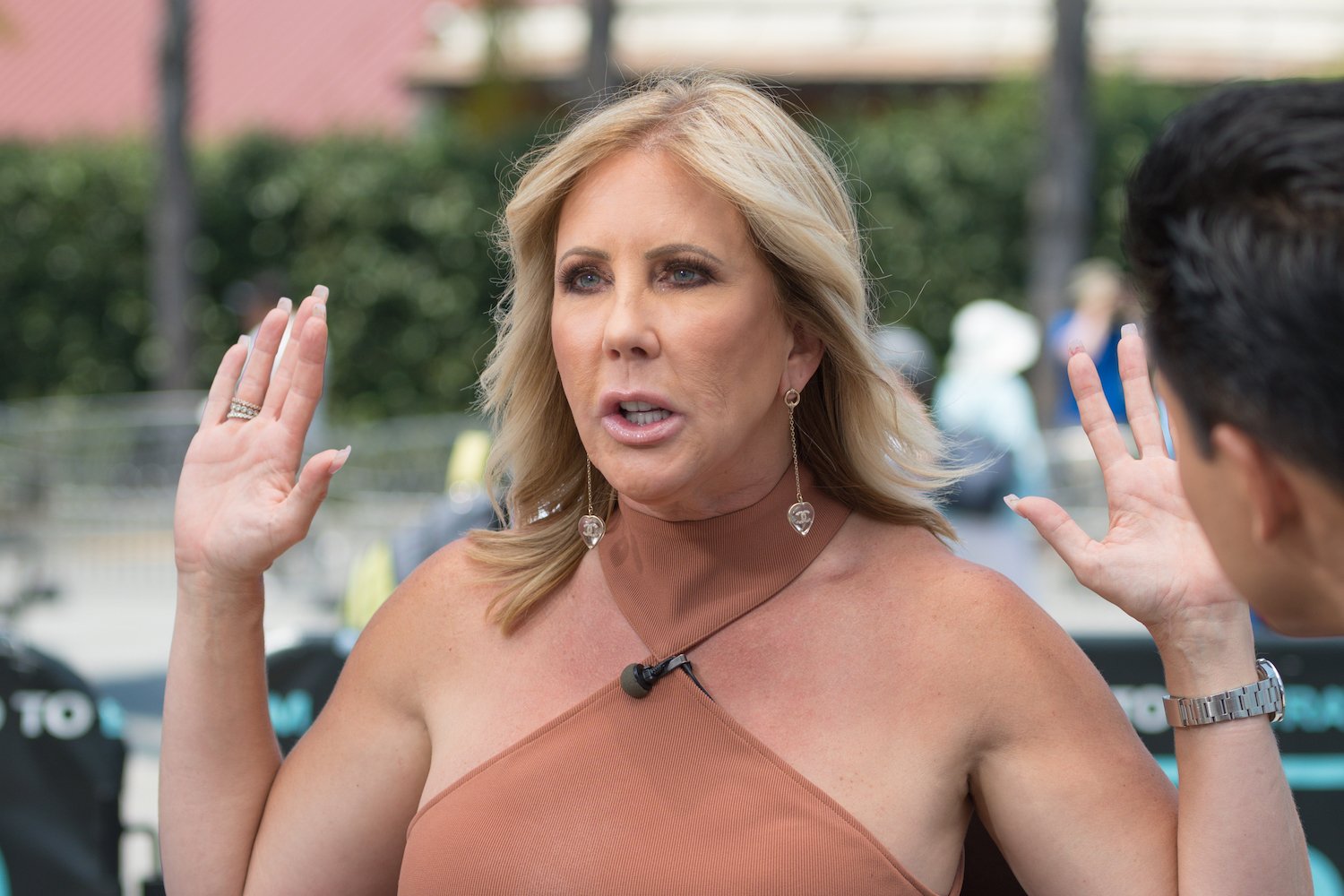 Is Vicki Gunvalson an anti-vaxxer?
Gunvalson made headlines again and it's not because she is returning to RHOC as her former co-star Heather Dubrow is. The former reality TV personality was in the news because her son, Michael Wolf Smith, outed her as possibly being an anti-vaxxer. Smith, who is residing in Hawaii, posted a selfie getting the vaccine at his local CVS Pharmacy and poking fun at the deniers.
"We out here," he posted along with a string of hashtags that included "#NotDeadYet, #MAGA, and #5GTowers."
The comment section lit up with people debating the vaccine and Smith comically shut them all down with an uncanny wit. One Instagram user asked Gunvalson's son what his famous thought about him getting the vaccine as they had heard she was against it.
"She said, 'it broke her heart,' lol," Smith replied.
When another user called Gunvalson smart, Smith added, "No, she has terrible sources of information. 'Guns, American flags, and invisible sky fairies' — the All-American Trifecta!"
Vicki Gunvalson appears on her son's Instagram post
Smith called out his mother for not being informed on the subject and in another thread, Gunvalson actually replied to the post. The former housewife is usually very active on social media and often comments and likes her son's posts. However, the selfie of Smith getting the COVID-19 vaccine went without a like from his mother.
After a fan asked Smith why he had gotten the shot he said, "Because I'm gonna be traveling around and don't want to be restricted. I almost rode it out! The MAGA Variant ruined it all!"
"Whose restricting you? I travel all over," Gunvalson replied.
Gunvalson has been flying from her home in Orange County to Puerto Vallarta, México, where she recently bought a beach-front condo. The former Bravolebrity has also been traveling back and forth visiting her daughter Briana in North Carolina and helping her during her move to Chicago. Gunvalson even bought and renovated a home in NC last year.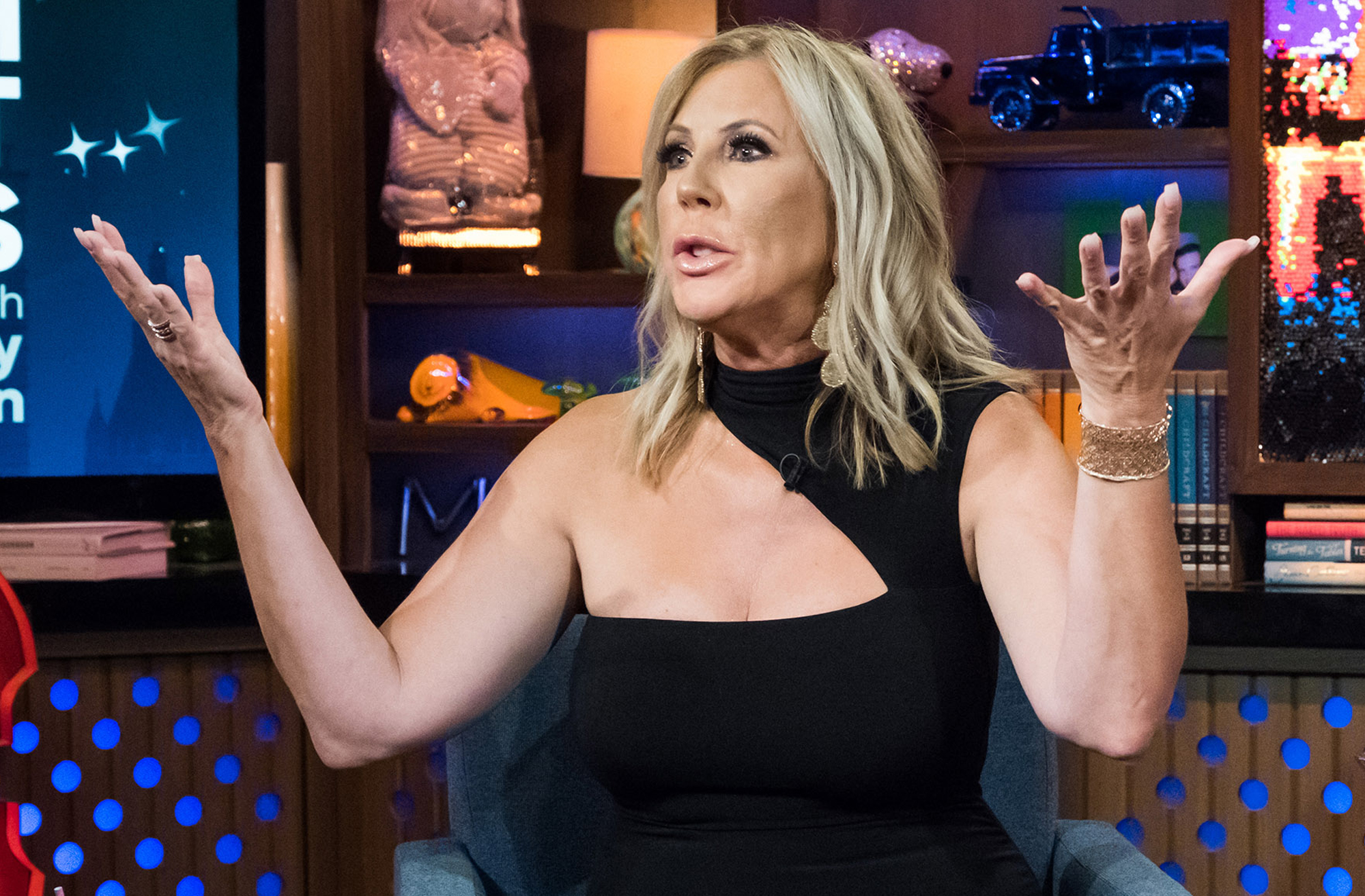 Michael Wolf Smith updates on his health
Smith went through the symptoms of COVID-19 during the early months of the pandemic when he was still living in California. At the time, he said he wasn't tested because tests were still scarce.
"Been isolating at home. Stay home, everybody. Looking back, this party should have never happened," he wrote on Instagram back in March 2020.
As he explained to a fan earlier, Smith had no plans on getting the vaccine as he had presumably contracted the virus. However, with the Delta variant accounting for most new cases, he thought it was pertinent to get the vaccine. One of his fans asked him how he was feeling "after taking the jab."
"I feel completely normal," he replied. "I went to the gym and worked out as hard as I wanted to 20 minutes after. Tired though, it's 1:45am!"
Gunvalson has not posted any new messages to his son's Instagram account.